POST | Indie Weekly
Indie Weekly (Week 12, 2018)
By Richard Alvarez
We bring you a new weekly feature: Indie Weekly. It's a two-parter – 10 most interesting indie games from last week and coverage from last week of previous notables.
---
Top 10 Notable Indies
We did the digging so you didn't have to by combing through a total of 171 releases last week. We noted 33 releases worth checking out but now we narrow that to the 10 that compelled us most.
.projekt
This one was a port of a puzzler previously available on Android and iOS. It also gave me SUPERHYPERCUBE vibes since you have to manipulate polyminos to fit a 2D face.
The developer of this also made Evo Explores. Evo Explores feels a bit too close to Monument Valley for my taste, which is normally a red flag. But the reviews indicate that the developer, Stampede Games, has done an amazing job with both of these games.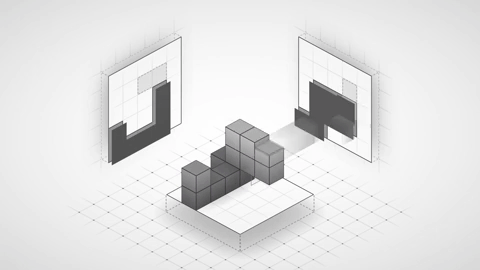 Steam ($4.99)
Apex Construct
I think the biggest surprise of this NotableReleases project we have endeavoured upon is the amount of intriguing VR games released regularly. Even so, Apex Construct was particularly unexpected. It's not in Early Access, by all account it is a "full" game and it has some interesting boss fights. Additionally, I'm a sucker for this trend of archery in games that we've seen bubbling over the last couple years. So far, the reception has been positive so I'm going to keep an eye on this one. Steam ($29.99)
Armed to the Gears
Early Access games are usually a tough call for us. The release has to strike a balance of looking like it's worth paying for right now but should also fit what EA is intended to be: it should have a good reason to release in its early state, and launch at a reasonable price with an expecation of more content. Armed to the Gears checks all the boxes but more importantly, just looks clean. I dig the destructible environments, the metal OST, and the top down mecha strategy action reminiscent of Brigador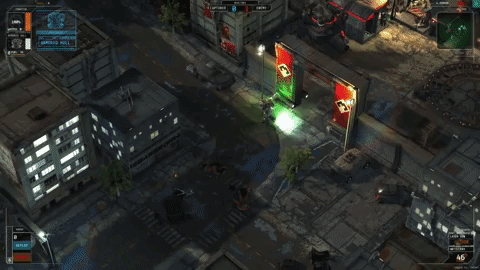 Steam ($3.99)
Ash of Gods: Redemption
The trailer to this game was immediately impressive. There are several trailers on the store page, but the first one that loads has Russian voice acting. Match that with the dark but beautiful illustrations and I felt like I'd be in for an intense saga. This game claims to combine tactics mechanics, with CCG elements. Overall, this looks to be a high quality endeavor and I can't wait to see what the story has in store.
Steam ($24.99)
Cardinal Cross
We find certain genres, especially visual novels, as hard to judge as Early Access. So naturally, this Early Access visual novel required some investigation to be sure we weren't highlighting some low effort release. Thankfully, that was not the case at all. Developer Rinmaru Games is putting forth an incredibly genuine effort in this 5 hour fiction. There's little animation here, but the illustrations are absolutely worthy.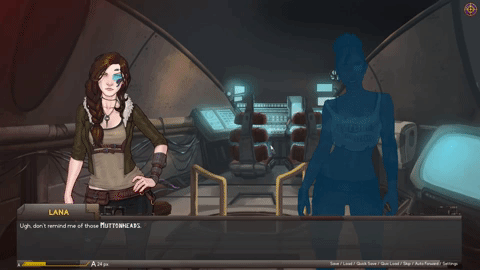 Steam ($7.99)
Dark Grim Mariupolis
Dark Grim Mariupolis is probably the only game in this list that still has no user reviews and that is surprising. Between, the striking monochromatic art, the funky soundtrack and the noir-Greek mythology on display, I expected this to strike more of a chord with Steam users. There is some quirky dialog but Fattmat9001 says it has good polish and may be worth a purchase if you like adventure games.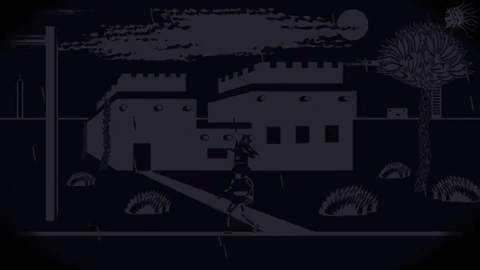 Steam ($4.99)
Exorder
Once Intelligent Systems was done with the Advance Wars series, I was pining for more tactics games that were light on RPG mechanics. There were some promising entries like Field Commander or Mytran Wars on the PSP but they didn't quite scratch the itch. We are now in the "embarassment of riches" stage of Turn Based Strategy. The fantastical Exorder appears to be a formidable entry into the foray. The art is endearing, there's online matchmaking and the mechanics are intended to be approachable.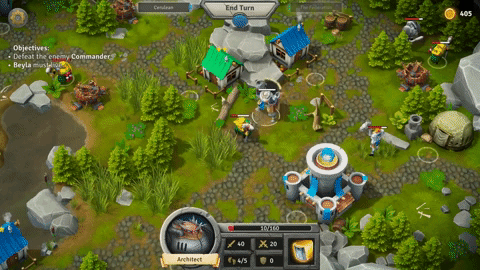 Steam $29.99
Legend of Himari
Developer TERNOX appears to be on a roll. Both this and IN-VERT seem like small releases with solid "game feel". Legend of Himari is not particularly deep but what's there looks to be fun.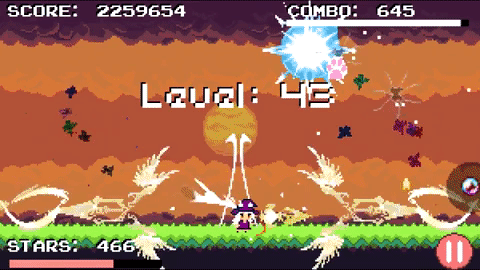 Steam ($0.99)
Loyalty and Blood: Viktor Origins
What a damn good trailer this is. And you all agree! This was the most clicked link on our Twitter last week. It presents itself a bit like a Metroidvania but it's completely structured around missions. This is a sequel to Viktor which was also received very well.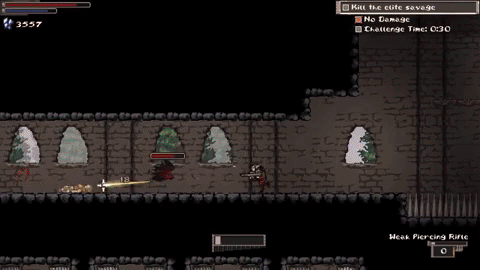 Steam ($9.99)
OCTAHEDRON
This list is alphabetical but I'm going to pretend I saved this for last because I'm going to tell you to stop what you're doing and get this game now. There's a free demo available on Steam (and likely other platforms). I had a chance to play it and it pushed all of my gamer buttons. It has an intense neon Jeff Minter type of aesthetic, collectibles and speed run target times. Mechanically, this is a platformer where you have the ability to create a limited number of your own platforms in mid-air. Now seriously, go play this.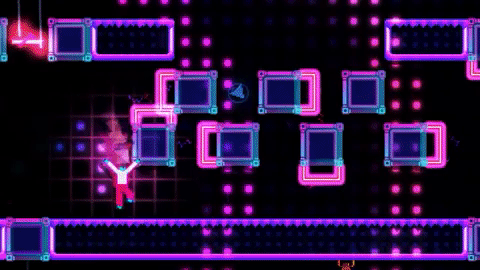 Steam ($12.99)
---
Notable Indie Coverage
In this portion of the weekly, we look at thoughtful coverage in the last week of any games we've featured.
Chris Avellone speaks on Into the Breach story
Over at RockPaperShotgun Alec Meer interviewed Into the Breach's writer, Chris Avellone. Avellone, who is known for a host of classic narratives like Planescape: Torment, made sure to leave the reader with more questions than answers. I like how fleshed out each of the characters are. Here's what he had to say about the grizzled pilot, Ralph Karlson:
Ralph Karlson has a different theory – because he's not a scientist, he's a soldier. He believes the breach technology was invented and used out of desperation to save a single timeline, and the consequences of what would happen were unknown. He believes the best way to stop the Vek is to find a way to return to the original timeline, destroy the Vek at the source, then destroy the breach technology from ever being made.
Be sure to check out our own review of Into the Breach.
Monetizing mods for Mario-Maker-like CrazyDreamz
CrazyDreamz is a F2P platformer based around community content. To that end, CrazyDreamz Best Of is a paid collection of the best community submitted levels. In a blog post by the devs, they went through the history of mods and exactly why they went down this road. Here's a breakdown of their model:
In other words, we'll make a whole new game out of the 100 selected levels among the ones they will submit to us, and we will share 50% of the revenues with them, and keep the other 50% for our team to achieve a sustainable development, release the game, and communicate about it. The player will just have to enjoy the level editor!
Updating Yume Nikki for a Modern Audience
Laguna Levine wrote a contemplative piece for Cliqist investigating the challenges with updating a cult classic for a broader (and modern) audience.
The original game had little to no text, was very abstract, and widely open to different interpretations. As such, everyone had their own idea of the game's story in their head. There was no "right" way to experience it. Not only did the devs have to re-create a game with a cultishly devoted fanbase, but also one dealing with extremely difficult topics. While these themes can be depressing, they did allow the devs to put a bit of themselves into the game.
Zach Gage's Slides for GDC Talk
Zach Gage gave a talk at GDC 2018 titled "Designing for Subway Legibility". He shared his slides on his site and they are incredibly insightful. Notably, Zach highlights Into the Breach (among other games) and how incredibly readable it is.
This screenshot went around twitter before the game came out, and I think we can see why pretty easily. Anyone looking at it can immediately tell that it: - Involves huge Mechs and giant city-sized bugs (the word mech is literally written on the screenshot) - Is turn-based - You have a number of units. - These bugs are doing something bad to the cities and tanks. - Things are exciting and literally on fire - The kind of tile you are standing on has a tactical effect (advance wars-style) - It's science fiction and involves TIME PODS (also literally written on the screen, these guys are geniuses)
You Need To Play Dandara
I'm cheating here because Dandara is just before we started tracking NotableReleases, but it was one of those games that really compelled me to see just how many interesting releases are there on a daily basis. In any case, Snoman Gaming did a video on why you need to play it. Here's an excerpt where he praises the movement system and how these mechanics grow throughout the game.
What this leads to is a pretty intuitive system that can be executed really quickly once you get the hang of it – I can only imagine what speedruns will look like. Throughout the game it'll expand on this core principle by introducing new elements in the environment, like blocks that rotate when you shoot your gun on these platforms… It's already a neat idea for a gimmick, but these switchups keep the gameplay fresh from start to finish and have a super smooth difficulty curve throughout.
Oliver Snyders Compelling Indie Games
After we launched NotableReleases, we learned of Oliver Snyders who curates in a similar way. Every week he brings you 10 Compelling Indie Games. These are across PC and consoles. Furthermore, our lists don't always match so it's absolutely worth checking him out.
10 Compelling #IndieGames Released Last Week!

My curated list for the week of March 20th!

⬇ Take a peek in the reply thread below ⬇

~#GameDev #IndieDev #IndieGame #Videogame #PixelArt #GameArt pic.twitter.com/4tRHgHEcWi

— Oliver Snyders (@OliverSnyders) March 26, 2018