POST | Indie Weekly
Indie Weekly (Week 14, 2018)
By Richard Alvarez
The top 10 Steam indies of the last week are here! Check out the list and let us know what you think about it on Twitter.
Also, we have dropped Notable Indie Coverage from the Weekly to focus on the games. This may return as a standalone feature in the future. Without further delay, the top 10!
Bump Bump Bump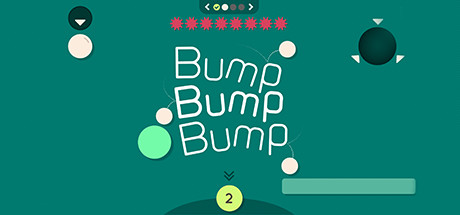 I'm fairly confident that this game has nothing to do with the hit B2K song of the same name, but it makes me smile nonetheless. Bump Bump Bump has all the same delightful minutiae of Peggle, or its mechanical predecessor Pachinko – but without the reliance on chance. Each level starts with a ball being shot out of a hole at a pre-determined angle and your goal is to use an inventory of shapes, called bumpers, to get it to another hole somewhere else on the screen. There are obstacles along the way like walls and spikes. The former will result in bounces and the latter will cause the ball in play to disappear.
Once you get the ball to its desired home, a new puzzle will appear before you. Each level is comprised of a handful of these screens. Finishing the first level reveals that each of the screens are connected as part of a larger landscape. At first, these puzzles don't interfere with the other in any meaningful way, but by the halfway point this becomes the focal point of Bump Bump Bump. The angle the ball landed in one hole will determine how it launches in the next screen. Bumpers you placed in previous screens may now be blocking your path. These twists may force you to backpedal while keeping the larger picture in mind.
The details in this minimally designed puzzler have been carefully crafted for you to enjoy the result of your creation. For example, once a level is completed, Bump Bump Bump zooms out to show you each screen in one playfield as the ball you set in motion several puzzles ago, makes its way to the final hole in the last puzzle. You can sit and watch this indefinitely until you're ready to move on to the next challenge. Additionally, each bounce on the way to the ball's destination plays a progressively higher note. When there are multiple balls in play – especially at the end of a level – this makes for for a simple but pleasant melody. Well worth the price of entry, this puzzler is a delight throughout each of the 72 puzzles.
Steam ($3.99)
Cefore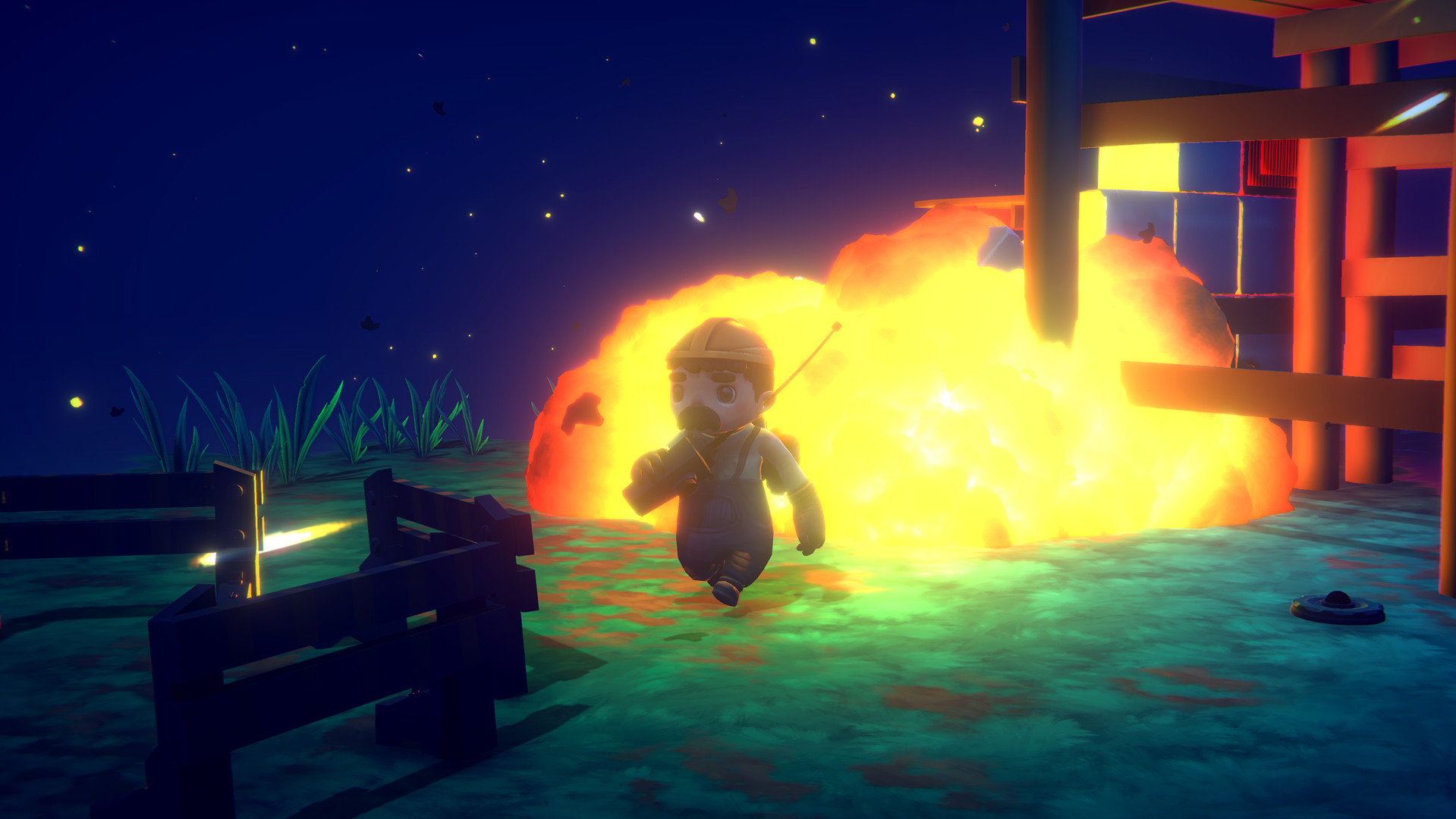 We've seen some well-received physics sandbox games in the last few years; most notably, Besiege comes to mind. Cefore is a similar concept where you play as an adorable demolition man setting charges on your targets to knock over obstacles and gain access to bright blue blocks. Getting the blue blocks into a radius will allow you to exit the level with them, completing your goal. You quickly gain more tools for your toolbox like a grappling hook and hot air balloons opening you up for increasingly creative solutions. I can't wait to see all the ways players tackle the missions and if they can match the crazy contraptions seen in Besiege.
Cefore is currently in Early Access, but it appears to be 75% content-complete with several hours worth of content as well as a sandbox mode. Most impressive is that the small developer team seems to be very active with feedback and communication.
Steam ($9.99)
Epic Dumpster Bear: Dumpster Fire Redux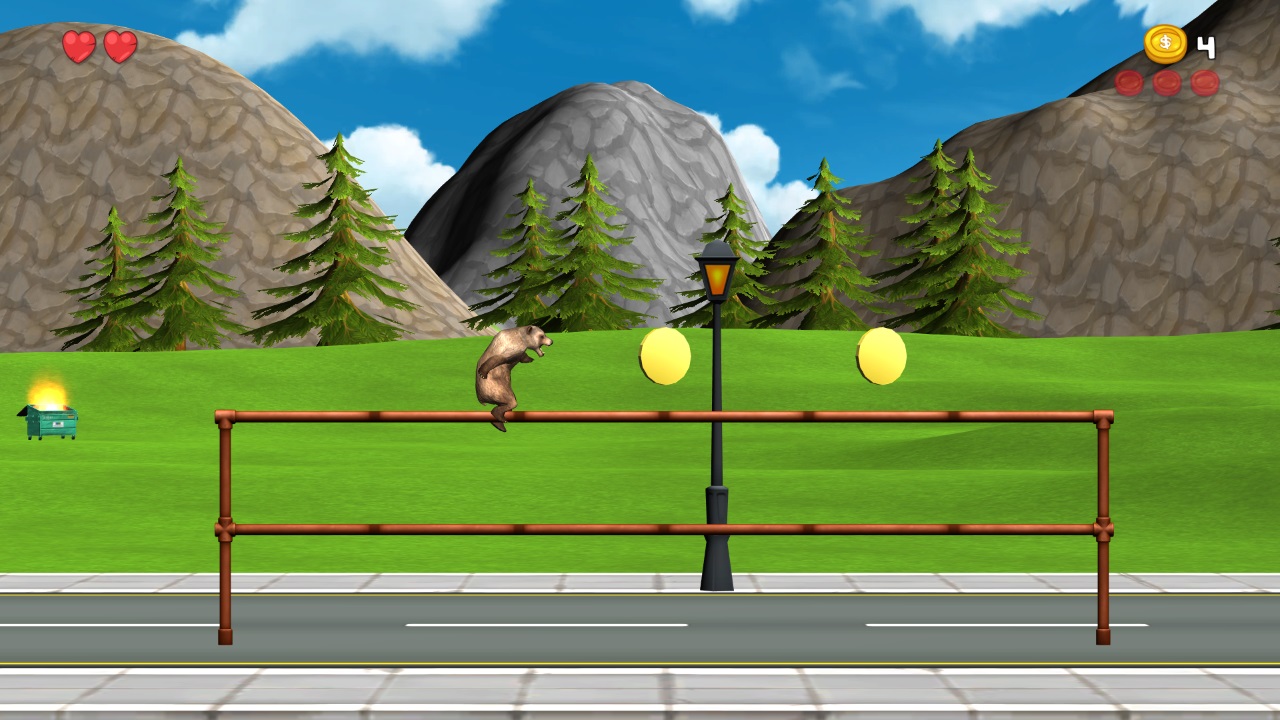 Well before Bennet Foddy leveraged a "cobbled together asset" look to subvert player expectations, Log Games Ltd. was doing the same with their Wii U hidden gem: Epic Dumpster Bear. While Foddy's goal in Getting Over It was to cause the player to consider the disposable nature of consumerism, Log Games goal is simpler – humor at every turn. Every animation, sound and action is a surprising punchline you get to be in on. I couldn't help but laugh at the background music being remixed from playful in the first level to brooding in the next for no good reason. Every animation is stiff with a low number of frames but decidedly expressive nonetheless. What results is something that looks like trash up until the moment it's held to the light, revealing craftsmanship.
Credit: Tim Nobel & Sue Webster
More importantly, Epic Dumpster Bear just plays damn well. It's a very Nintendo-like platformer in structure, with hidden coins in each level and secret exits galore. The focus seems to be on momentum which I suspect would lend itself well to speedrunning. You can grind on rails to gain speed but have to watch out for places where a quick change of direction is necessary or else you'll lose your momentum. The controls themselves are tight yet simple with a run button and a jump button. Your bear can accelerate quickly but doesn't reach top speed without downramps or the aforementioned rails.
While the humor employed is sharp, the punchlines begin to lose their luster after seeing them enough times, causing the bland assets to wear after a while. Thankfully the tight controls and fun platforming will keep you engaged, making Epic Dumpster Bear is an easy recommend.
Steam ($4.99)
GROOD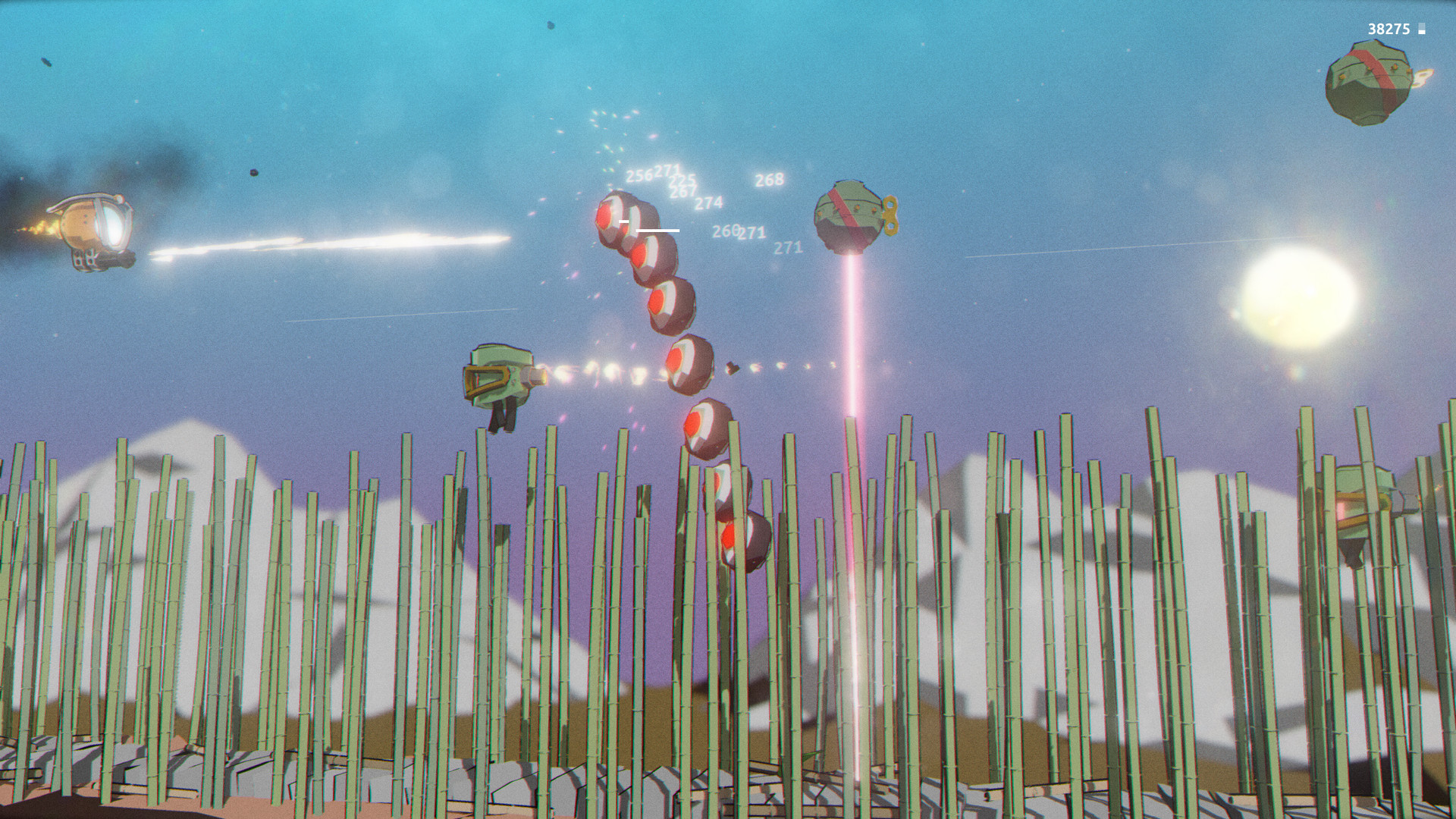 I struggle a bit with GROOD. A lot of what's there is absolutely worthy of play but I feel it could have used some rounds of playesting feedback from users. GROOD is a vibrant horizontal low poly shoot-em-up. The name of the game here is crowd control: it's unlikely you can take every enemy out so you have to choose carefully and weave your way around the rest. For instance, there is a series of circular enemies that move up and down the playfield in a sine curve and behave as bullet sponges. This is frustrating if you're trying to take out every enemy on-screen but manageable once you decide to focus your fire elsewhere while simply avoiding these guys. I found this to be a fairly original take on bullet hell where the enemies themselves act as projectiles to be avoided.
Due to the nature of this genre, it's unsurprising that this game is difficult and GROOD leans all the way into this by labelling the 3 selectable difficulties simply as "HARD". I don't have a problem with this and enjoy a good challenge but there are some decisions that made the difficulty seem less fair and more just punishing. First, there are a large number of particles on screen and while it makes for a great visuals, it is incredibly difficult to tell what can hurt you and what can't. This is exacerbated by a lack of a health meter and instead opting to communicate health by way of obscuring visibility even further – pumping up grayscale and adding cracks across the whole screen. These all make for great visuals but seem to violate cardinal rules of shmup design.
Additionally, there are no continues so this is a forced 1 credit clear game. This might not be so bad but there's no new challenge to beating old levels; you don't get much in the way of power-ups to prepare you for the following levels so there's a lack of even meta-progression. Also there's a slow-mo meter but there's not much depth to it or its usage. These sort of shortcomings are what lead me to believe GROOD could have benefitted from some more playtesting. The uncovential crowd control concept still impressed me enough to call this one of the best indies of the week, but would issue a cautious recommendation given my misgivings.
Steam ($2.99)
INFERNIUM
I spent entirely too much time wondering why creator Carlos Coronado marketed his game as a "survival horror approach to Pac-Man." Don't get me wrong, the description isn't invalid; it just struck me as a baffling approach to marketing the game. The blurb certainly has a shock value to it but it's not immediately palatable – it doesn't have that "peanut butter and chocolate" factor.
Eventually, I came to the conclusion that while Coronado is rightfully proud of this release, he is unsure of the immediate impact it will have. You see, INFERNIUM is a game best experienced cold. The less you know in advance, the better. Unfortunately, most indie developers aren't awarded this trust, especially if the price tag is over $20. To that end, I think Coronado's strategy was two-fold: 1) grab a shopper's attention and 2) gently guide buyers to understand how to play.
INFERNIUM is a first-person puzzler where the player's initial goal is to harvest light orbs (akin to Pac-Man gobbling dots). When you encounter your first enemy, an apparition cloaked in red (red ghost, get it?), it will chase you and you quickly learn you have no recourse but to retreat. Crimson Cloak was blocking the bridge which was your only path forward. But if you don't die, you might recall that there was a path behind you that you could use to guide the ghost through – freeing you to get back to the bridge. I believe that going into the game knowing that it had Pac-Man influences, helped me to understand how I was meant to outsmart my opponent in that moment.
I hope Carlos Coronado's strategy is successful because INFERNIUM is bold. It's a risky, yet confident game that people should experience. Unreal Engine is used to great effect with gorgeous vistas and spaces that are thick with ambiance and suspense. What I've covered here is just the tutorial because I do believe you should go in as cold as possible; so if you can – do just that.
Steam ($24.99)
Minit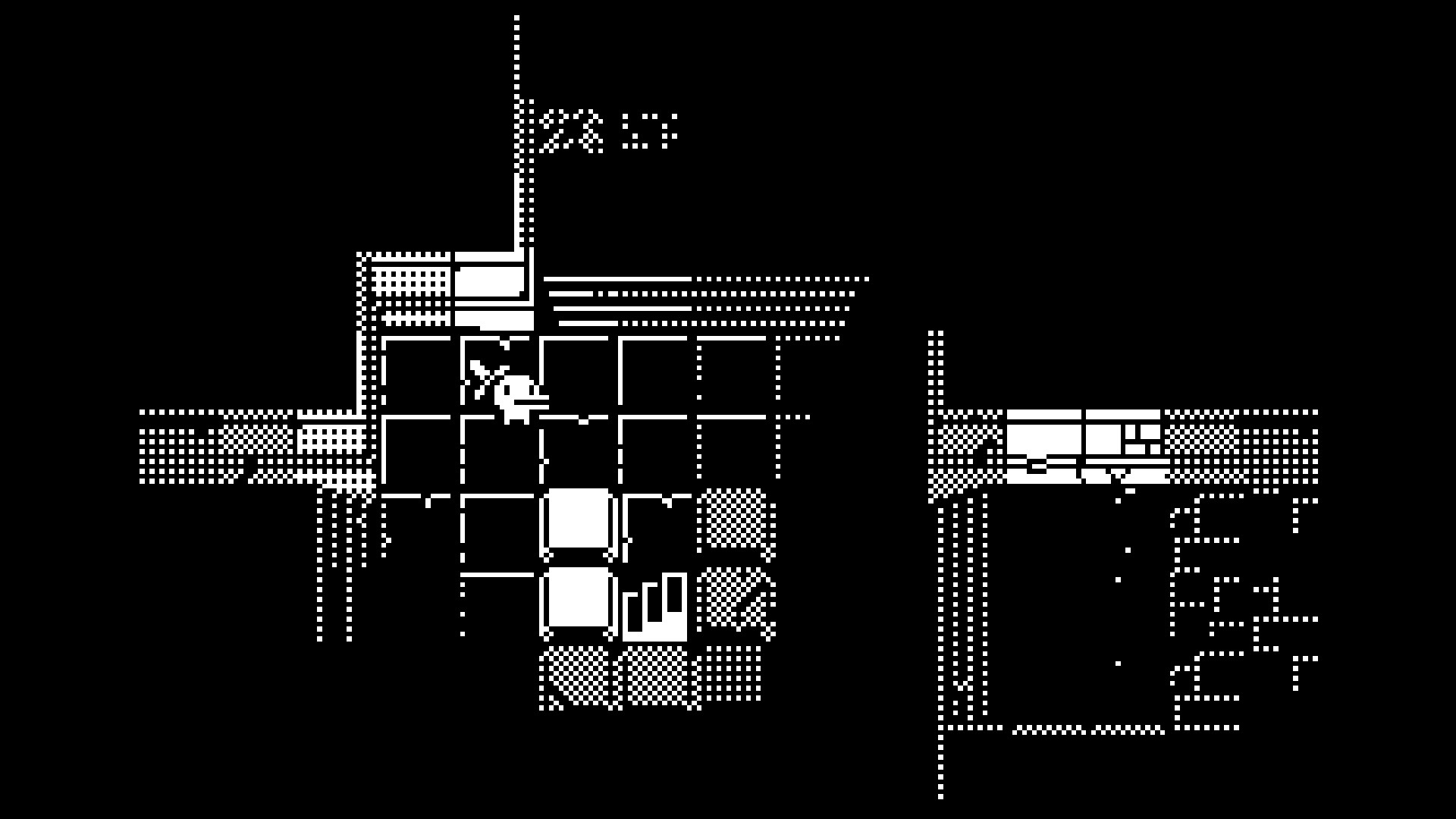 Minit is the second game in as many years to give me the same feelings I felt when playing the original Legend of Zelda. Naturally, the first was Breath of the Wild, so it's fascinating how these games, which were developed on complete opposites of the scope spectrum, managed to give me the same pangs of nostalgia. In Minit, you play in a top-down playfield, familiar to you if you're a Zelda fan. The catch is you only have 60 seconds at a time to play; kind of like Majora's Mask on steroids. This forces you to choose wisely on what your next task will be. Do you spelunk a cave now that you have a flashlight or use all of that time to hear everything the slow-talking NPC with valuable information has to say.
As has been widely reported, the all-star indie team behind this game has executed the core concept to perfection creating a feedback loop that'll leave you curious and anxious to explore your surroundings.
Steam ($9.99)
Plug Me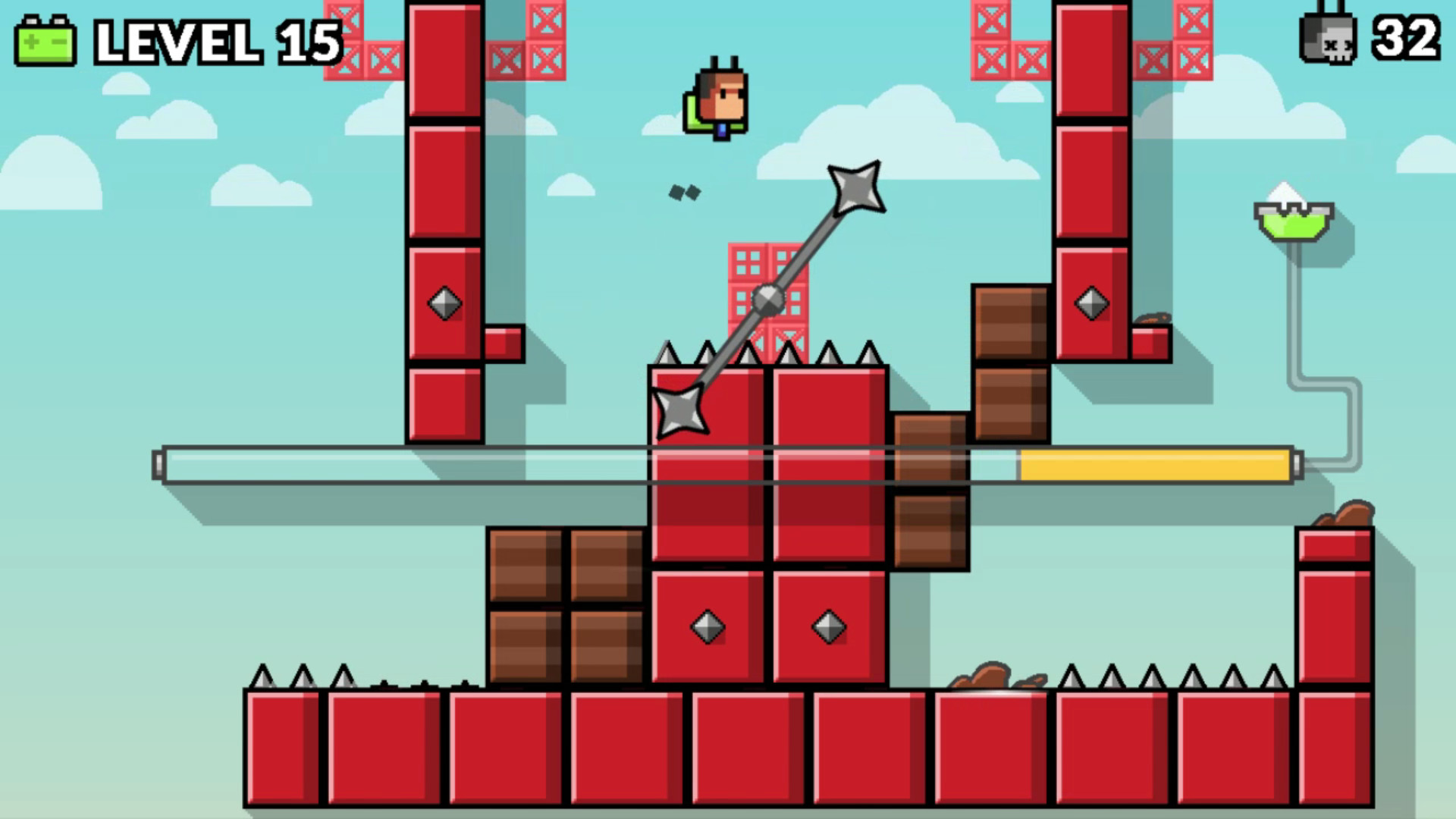 Plug Me is a platformer with a neat gimmick: the timer for level completion is a physical object. You play as plug and you have to get to the outlet before the power is completely drained. In effect, this power being drained is your timer. As it ticks down, it increasingly narrows as a platform. The developers explored this idea to the max. Depending on the level, you may need to wait for the platform to disappear to clear your path, or need to make it across a pillar in time to catch the rapidly disappearing floor. Alternatively, the timer may be propping up blocks that need to be navigated. Of course, there's the standard platforming fare as well: rotating saws, spikes that pop in and out of the floor, colored doors and switches, etc. Furthermore, every level has an extra collectible in the form of a battery and medals for timed completion. The worlds are capped off with clever boss fights – stomping on a boss resets the timer and shuffles the level around a bit to become more difficult until you've stomped on them 3 times.
All in all, this is a solid first outing (on Steam), for developer Havana24. Plug Me offers a challenge but one that I was happy to chip away at. The character design is endearing and I like the Super Crate Box style tileset.
Steam ($2.99)
Sacred Stones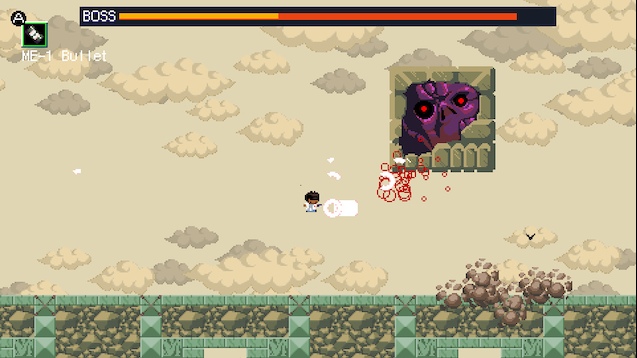 Sacred Stones is a boss-focused action platformer with pixel art and animations that resemble Cave Story. There are 20 bosses across a handful of worlds with each world serving merely as a hub for the main attraction – big ass baddies. Like the 10-foot tadpole that shoots in and out of water, destroying the platforms you depend on. Or the leaping ape with fists that fly off the screen and back. Or the armadillo that burrows underground to launch blocks in your path. Each boss is part puzzle, part dexterity challenge. You first learn the pattern to establish a strategy and then you need a cool head to actually execute it without getting hit. While you get a shield early on, you still basically have 1-2 HP to depend on for these challenging fights. Throughout the game you also acquire a total of four weapons which allow for some expression in how you approach your foe.
Sacred Stones is still in Early Access as the developers are looking to community input for balance, but it is otherwise feature complete. We did encounter some annoyances (before the latest patch, hitting the 'R' key would reset your progress), but the developer is actively addressing feedback.
Steam ($11.99)
Sling Ming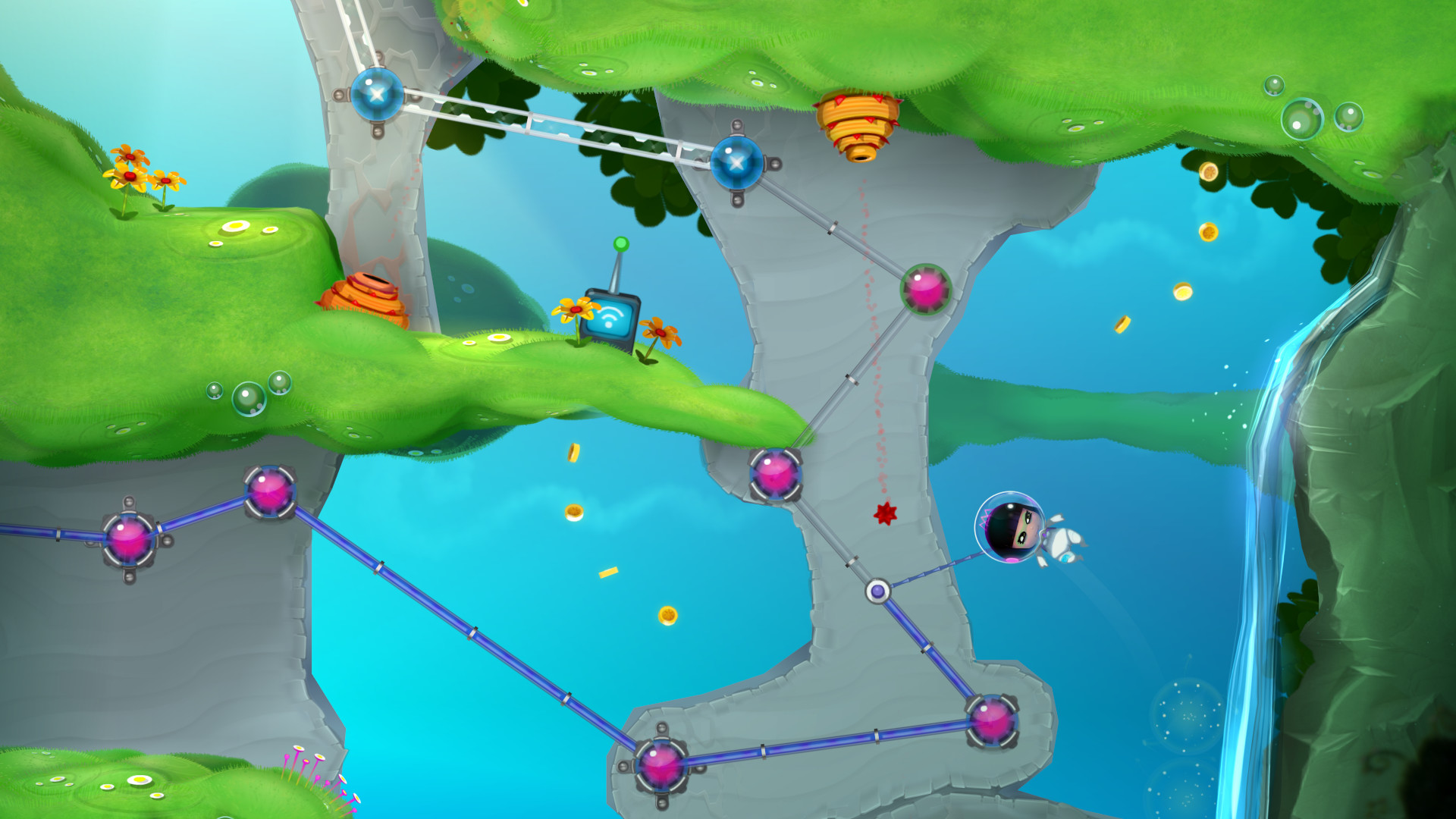 Sling Ming is a really novel momentum-based puzzle game. Your protagonist, Ming, gets around by way of a rail system called Oxylane. You can guide her to designated nodes on Oxylane by tapping them (control pad, mouse and touchscreen are all well-suited for the task). You'll need to leverage physics and your travel speed to swing around walls while taking timing into consideration to ensure you wait until deadly goo pauses long enough for you to proceed. From the outset, you're able to move some nodes around a bit and play around with patterns to maximize swings to reach coins or to get through a level as fast as possible.
It's this balance between careful timing and exaggerated swings that keeps the player challenged and engaged. The numerous optional challenges in levels mean that you can go at your own pace. Maybe getting all the coins appeals to you more than beating the speedrun timer. Perhaps you're only concerned with making it to the end of the level because that's enough of a challenge. The combination of adorable presentation and novel controls in a traditional puzzle platforming structure make Sling Ming feel like this year's Snake Pass. Be sure to check it out if you're into that!
Steam ($11.99)
The Adventure Pals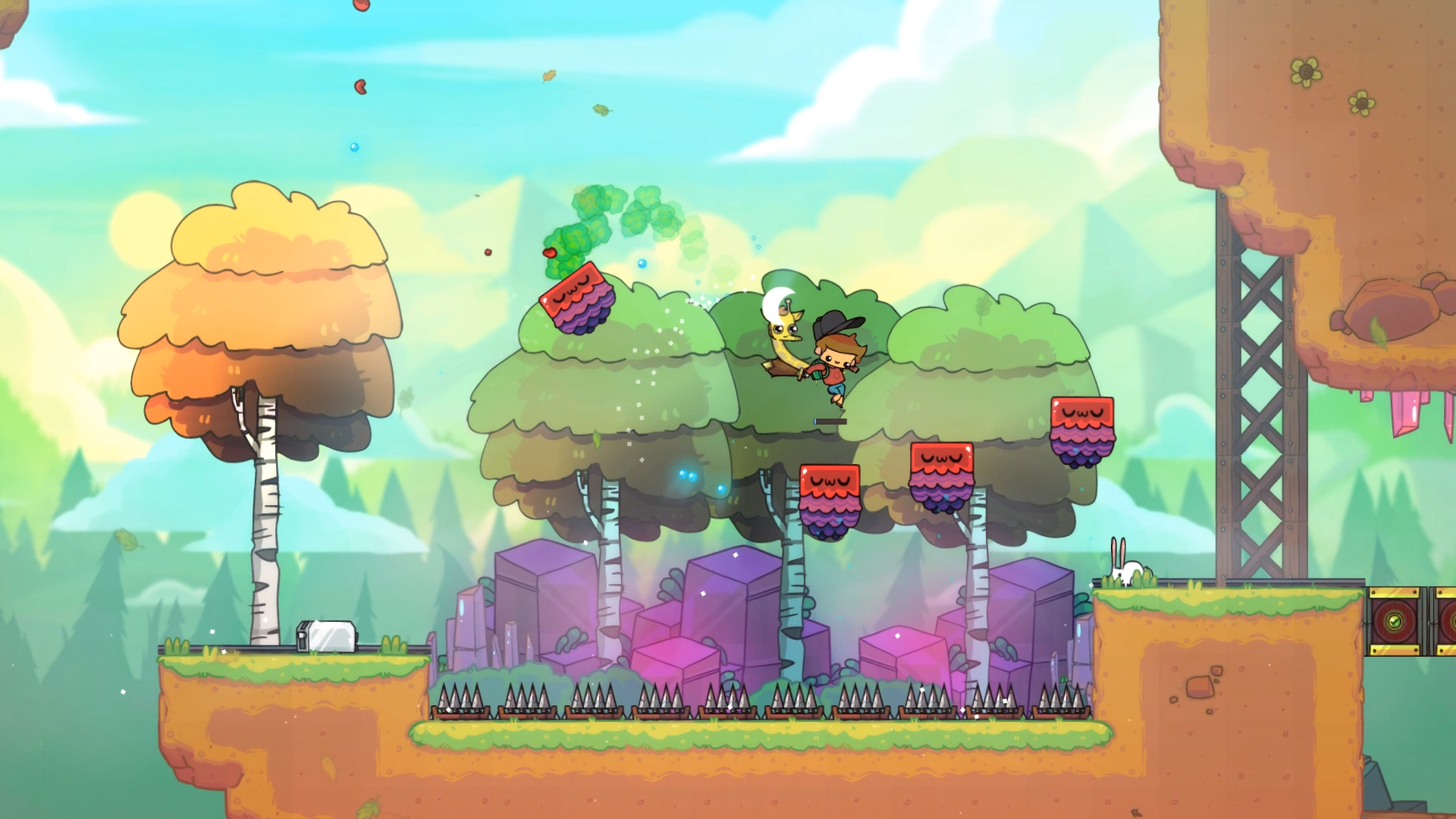 The Adventure Pals seems like the perfect game for a parent and child to play together. It's a co-op Action RPG/platformer hybrid with a whimsical style. The co-op is optional and no-hassle drop-in, drop-out. There are stickers, secret loot and lots of coins to collect as you navigate each area and take out bad guys giving it a real Diablo-for-kids feel. This game started out as a Kickstarter campaign and it seems that the devs have bene actively communicating since then. Honestly, I can't wait to play through this with my kids, especially as the user reviews have been raving.
Steam ($14.99)