POST | Indie Weekly
Indie Weekly (Week 15, 2018)
By Richard Alvarez
Here are the top 10 indies from last week! Let us know your favorites on Twitter.
Bombslinger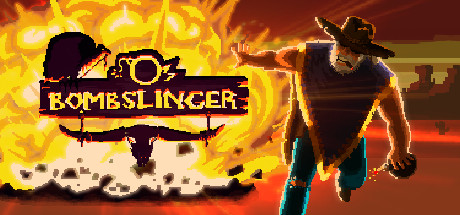 Bombslinger is a roguelike in the vein of Binding of Isaac with Bomberman style combat and wild west stylings. At first, the Bomberman combat is a bit more plodding than BoI's tear shooting, but the clever enemy design keeps you fully engaged. In the first level there are standard patrolling grunts, as well as rams that charge in a straight line and shotgun wielders that take cunning to kill. The level format stays true to the Zelda-inspired interconnected rooms of BoI – keeping you from moving forward until you clear all your foes.
You start with the ability to place one bomb at a time, with a one-tile range. Very quickly you get exposed to the vectors for increasing your arsenal: use coins from fallen foes in shops, level up by clearing rooms and unlock treasure chests. These things could increase your stats (which include your bomb capacity and range), grant you one time use items or give you new weapons that use your "spirit" meter (which acts like mana/magic does in most games).
This all combines for fun roguelike gameplay where you unearth new knowledge on every run. But what I came away most impressed by was the presentation of Bombslinger. The low-poly, low-res texture look is used to amazing effect here. There's also good attention to detail with the visuals – for example, you can see the shadow of the clouds crossing the map above the camera's field of view. And the soundtrack! The soundtrack has an incredibly slick rock & blues sound that's generous with the electric guitar.
Steam ($11.99)
Dead in Vinland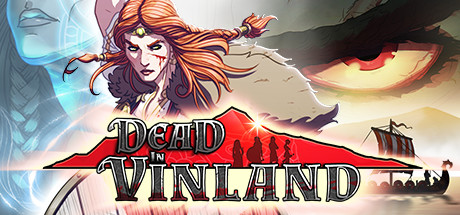 Dead in Vinland has you managing the surivival of a Viking family that has crash landed on a mysterious island. You'll have to build your camp and explore the island to gather resources and find food. In this sense, most of the playtime revolves around managing your small settlement. A complex character sheet for each of the 18 playable family members means that you'll have to do serious micromanaging to make sure you're using resources carefully for each turn while continuing to keep future turns in mind.
Complaints so far seem to center around RNG and bland combat. The combat seems to a minor part of the gameplay however and others appear to be drawn in by the characters, colony management and good-looking visuals. Overall, it's been very well received and I look forward to seeing how they expand the developers expand this universe.
Steam ($19.99)
Deployment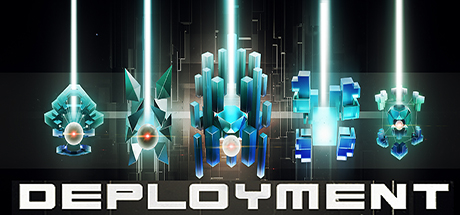 Deployment is familiar enough in structure to be inviting but original enough to encourage this old dog to learn new tricks. It's a multiplayer class-based arena shooter. You choose from Gunner, Pyro, Sniper, Cyclops and Rocketeer in Deathmatch or Team Deathmatch modes. The trick is, it's all from an isometric perspective.
The maps are randomly generated with rooms that are segmented from each other. There's a fog of war blocking your line of sight into every room other than the one you're in. So while you can dash across walls into an adjacent room, your foe may be on the other side waiting to ambush. The movement and shooting all feel very polished making for fun times with friends.
Unfortunately, the only issue is that is the small playerbase. This game shines best in team play thanks to the classes but you'd be hard pressed to find a game with a couple other players, much less a full party. I'll have to scour the discussion side of Steam to see if people are still grouping up to play this ocassionaly.
Steam ($12.99)
Double Kick Heroes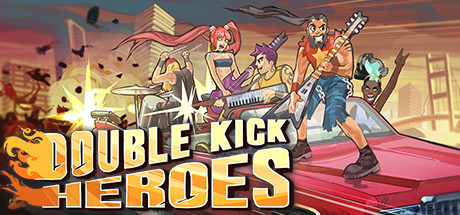 Double Kick Heroes is the shmup that made me wish I had better rhythm. The gameplay boils down to the same well-timed button presses you'd usually see in a rhyhtm game but there are enough touches to make this feel like more than a music game with a shmup skin. Lining up your shot is a challenge in itself – you have to steer your car up and down and the button presses correspond with weapons that are placed in different locations on the car. There is enough variety in enemy design, so far, that you have to account for what's happening on the shmup half of the screen while staying on beat.
The big selling point for me has been the presentation. In addition to the attractive pixel art, I love the world that's been built around the in-game music. Each track has fun metadata like the song titled "SURPRISE! YOU'RE UNDEAD!" with a genre of "Mike's Delight Rock". Some of my favorite genre names were: "Beach metal", "Tenacious Rock" and "Y2kore". Elmobo appears to be the composer of Double Kick's soundtrack and it sure is excellent. Through my research, I learned he worked on the Nightmare Creatures OST which was also impressive.
Definitely check out Double Kick Heroes for a fun, well polished experience. It's still in Early Access but there's about 4 hours worth of content and the different difficulty levels will keep you coming back.
Steam ($14.99)
Downbreak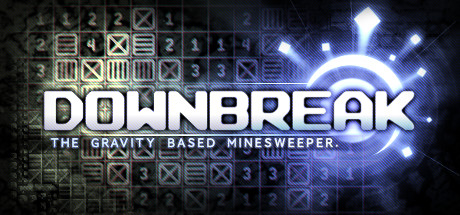 Downbreak is by far my biggest "hidden gem" surprise of the week. I like Minesweeper and I was expecting to enjoy this twist on it but it really sunk its hooks into me and did not let go. By adding gravity to the mix, it kind of unleashes the ability to plan for and execute combos. Additionally, because the goal is not to clear the board, but instead to reach the bottom, it sets up for some score bonuses: can you reach the bottom in under 15 seconds? Can you avoid bombs altogether? Are you willing to risk your Unharmed bonus to flag all the bomb tiles? As if that's not enough, it adds one more twist – the ability to buy spells to help you on your run. At the end of a "tower" (a group of levels), you're graded on your performance based on all of these metrics. So naturally I spent hours striving for S-ranks. I still don't have one but I promise I will!
This robust grading system mixed with the gothic presentation made this a Devil May Cry meets Minesweeper experience for me. And really, what else does one need?
Steam ($4.99)
Friday the 13th: Killer Puzzle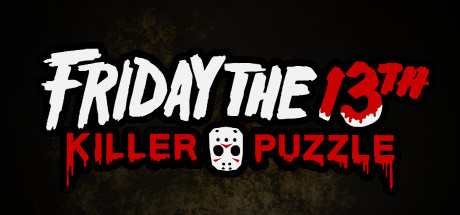 Friday the 13th: Killer Puzzle is the latest release from Blue Wizard Digital. They recently released Space Tyrant but before that was a game very similar to this one: Slayaway Camp. In fact, Killer Puzzle is almost like a content pack to Slayaway Camp. Both are the same type of sliding puzzle games starring a murderous psychopath. You're tasked with navigating the isometric, diorama-like, playfield to kill all the civilians while avoiding obstacles like water and fire. The early puzzles are all very straightforward and introduce new mechanics at a very swift clip.
Despite Slayaway Camp and its protagonist being an homage to the world of Jason, actually having the Friday the 13th property goes a long way for me. It feels a bit superficial to say, but between that and the fact that a large portion of this game is free, I just like the value proposition of this so much more. If you're more of a Stephen's Sausage Roll kinda-gamer then this will likely be too easy for you - but otherwise, it's a neat puzzle game with amazing presentation.
Steam (Free)
Lobotomy Corporation | Monster Management Simulation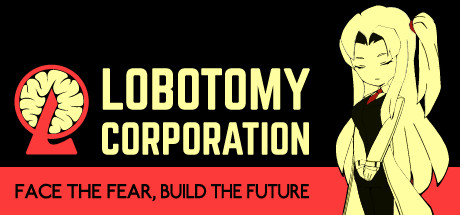 As the title indicates, Lobotomy Corporation is a management simulation game. The narrative conceit is that you are creating monsters to harvest energy. The monsters you create are born of abnormalities that your company is researching. This game uses the rogue-lite technique of teaching you very little about each abnormality at the outset – allowing the process of discovering its traits to be part of the challenge. For instance, these traits can affect how likely it is a monster will escape and cause a snowball of disasters thus requiring to triage the issues at hand.
The game appears to be challenging but is forgiving in some respects. You can pause at any time to plan out your next moves or you can reset a day to attempt it once more. To that end, it seems like Lobotomy Corporation could be a long-tailed game with plenty of incentive to keep playing as new challenges pop up.
Steam ($24.99)
SpyParty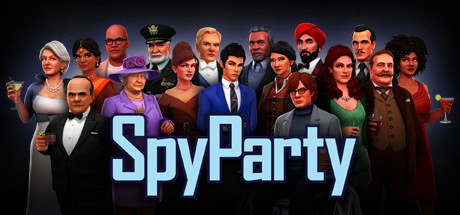 As someone who enjoys the multiplayer of Assassin's Creed, SpyParty's central conceit has appealed to me immediately. This week, I finally got to try the tutorial and one online game and it did not disappoint. With all the moving parts in SpyParty, I was worried about how long it'd take me to learn the its nuances – I knew I wouldn't be good immediately, but I at least wanted to understand what others were doing to make them good. The tutorial did a great job of this. Chris Hecker himself narrates it and walks you through the facilities and strategies of both the Sniper and Spy.
As the Spy, you are trying to complete objectives in a time limit without getting caught. Each of the objectives will expose you to some degree – swapping a statue is particularly risky because the Sniper can memorize the statue placement in advance. As a Sniper, you're looking for these tells with the ability to "lowlight" or "highlight" guests based on your observations. When you're sure, you can pull the trigger.
Getting through the tutorial gave me the false sense of confidence I needed to dive right in to online multiplayer. I lost in short order but knew exactly why and this is SpyParty's biggest boon. It's immediately readable and relays complex information in understandable fashion, allowing the player to trust the game and eventually, their instincts. I can't wait to dig in and lose some more.
Steam ($24.99)
Super Daryl Deluxe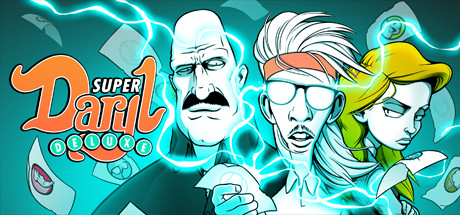 What would you say if I told you there was a game with Metroidvania-like progression, a combat editor reminiscent of God Hand and it was all wrapped in an RPG with a middle-America school setting and a healthy helping of the supernatural akin to Earthbound? Well that's what Super Daryl Deluxe is. You play as Napoleon Dynamite stand-in, Daryl. In typical Metroid fashion, you begin kitted out with what I presume are late-game skills and are thrown into the middle of a chase to "get your woman back" (as Daryl's partner Alan puts it). Once this combat-heavy flash-forward is complete you're dropped back into what I believe is the beginning of your jorney. You now have none of your abilities and the game transitions into RPG territory with lots of talking to NPCs that give you quests and advice.
I'm early yet but this is my easiest recommendation of the week. The genre mashup may not be for everyone but it speaks to me personally and the polish is first class.
Steam ($19.99)
Tower of Time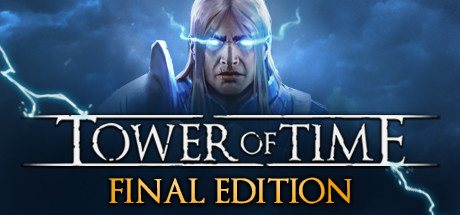 Tower of Time is an extremely impressive looking CRPG that came out of Early Access last week. What has me the most curious about this game is the combat. It's real-time but you can slow or pause time altogether giving me an isometric Mass Effect vibe. I've seen user reviews that liken the combat to XCOM so it's evident that the claims of "deep tactical" combat are not exaggerated.
To boost the combat, this game seems rich with loot and progression mechanics. Tower of Time's description boasts 7 character classes and "thousands of pieces of loot and equipment." While I'm always worried about long RPGs overstaying their welcome, the 50 hours in Tower of Time are worthwhile by all accounts with varied gameplay inspired by classic RPGs and enough novelty to keep you engaged throughout.
Steam ($24.99)