POST | Indie Weekly
Indie Weekly (Week 16, 2018)
By Richard Alvarez
Here are the top 10 indies you might have missed from last week! Let us know your favorites on Twitter.
10. Pixelpunk XL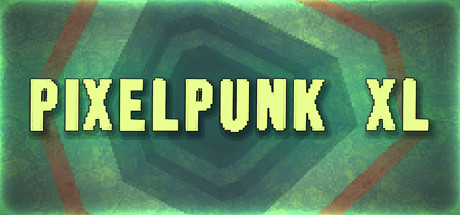 Pixelpunk XL is a "six degrees of freedom" shooter in the vein of Descent. The audiovisual aesthetic is of that era as well – you pilot through a very bare, industrial setting with lots of corridors. The atmospheric music is reminiscent of Metroid and the resolution is distinctively low. This is billed as a rogue-like but that seems a bit of a stretch so far. There is permadeath and the maps are procedurally generated but there there is little in the way of item discovery or complexity. This doesn't keep Pixelpunk XL from being challenging of course – I lost a lot. And it was very rewarding to gain enough mastery of my ship to gently peek out of a narrow entryway only to immediately return to safety realizing I had just survived an ambush by 3 enemies. That's where this game excels – it feels good to pilot your ship and learn how to carefully navigate your surroundings. It felt rare to leave a firefight with more resources than when I entered it, thus making every encounter precious.
Despite these assets of Pixelpunk XL, I have to admit – it's hard for me to separate what it is from what I want it to be. To its credit, I think that's because it does enough well that it leaves me wanting more. I wished it leaned harder in one of two directions. It could either shed the rogue-like ambitions and give the game some careful and nuanced level design. Or it could otherwise incorporate discovery to make it feel like more of the adventure it strives to be. I suppose what I'm truly saying is that I enjoyed Pixelpunk XL just enough that I'm interested to see what developer, Mykhail Konokh, does with a larger scope.
Steam ($3.99)
9. Atomic Heist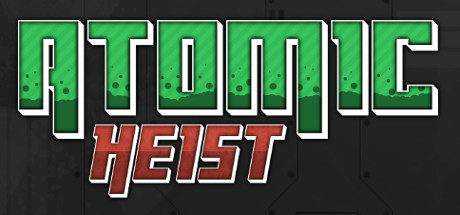 Being a twin stick shooter, Atomic Heist is mechanically different from Pixelpunk XL. However, it seems to scratch the corridors-heavy, dungeon-crawling, rogue-like itch that I was left with. Each run generates a new maze-like map with nooks and pickups galore. The pickups often give your weapon minor stat increases: rate of fire, ammo, damage. But they may also give you a new ammo type or replenish your diminishing health (you're carrying a stolen radiated core). The nooks aid the level and enemy design – you can use them to dodge projectiles but have to balance concerns once any ramming baddies find you and thrust you into the wall. This risk/reward design is ever-present in Atomic Heist. For instance, you sparingly get to choose a permanent powerups and each choice always has benefits and drawbacks. You can choose to increase damage output by 20% but it'll result in fewer ammo drops.
The amount of depth and variety to Atomic Heist has been really appealing thus far. Every run is surprising thanks to enemy weapons, powerup variety and an unforgiving timer that forces you to weigh exploration against level completion. Beyond that, there is a daily mode if you want to come back to this regularly and compare performance against friends.
Steam ($10.99)
8. This Grand Life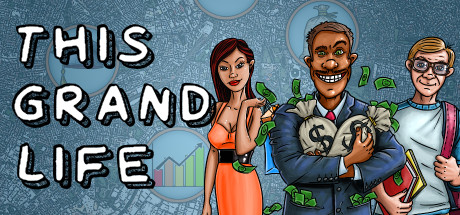 This Grand Life is not at all in my particular wheelhouse. I've never gotten into The Sims, for example, which is a thematic analog in that you are managing one person's life. Nor have I ever gotten into these sort of menu-driven management games. Still, This Grand Life was a solid entry into both of these categories. In this game, you can choose your starting status by choosing what city you live in and in what conditions you were born. Were you born in a private hospital, a public hospital or… behind a dumpster? That's a respective 8, 2 and -6 privilege points on your stat sheet, serving as a diegetic difficulty slider. Mechanically, the game plays out as a resource management sim with nice feeling menus. Each action takes a number of hours and affects your stats in some way – working 20 hours at the burger joint in the tutorial will reduce Happiness, Hunger, Fun, Hygiene and Health but will put some money in your pocket to buy the things that can help you raise those levels. You can choose your win conditions (e.g. in "Don't Worry Buy Happy" you'll strive to have many possessions and low wealth) but it's the sandbox nature of the game that remains most intriguing.
This Grand Life also has extensive modding capabilities and is integrated into Steam Workshop. There are mods that add the ability to work for the police force or in politics. You can become an esport gamer or be part of a Mafia syndicate. There's also a fitness mod that adds a frisbee item you can use at the park. In that sense, I can see myself firing the game up every couple weeks just to try a different life with some new content.
Steam ($14.99)
7. Copy Kitty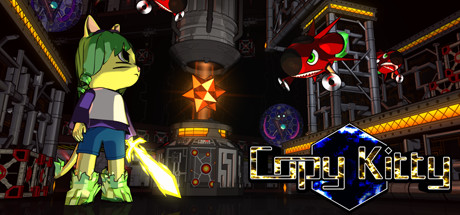 Copy Kitty is a wonderful action platformer starring the insecure feline, Boki. Boki wishes her superpower was more unique than simply the ability to copy but thankfully, Copy Kitty utlizes the Kirby-like copy power to great effect. The game is set in a virtual training environment where the protagonist will learn to harness her powers. Your kitten starts by being able melee enemies with a kick or fire a pea shooter. Once an enemy is dispatched, it will likely drop a power-up that gives you a projectile-based weapon. Boki can hold a total of 3 of these weapons at a time so whenever you want to try a new weapon, you'll have to give something up. So far there are an impressive amount of guns – you'll get to a half dozen before completing the 3rd level.
This is further emphasized by the lynchpin of Copy Kitty - the ability to fire a unique weapon based on what you have in hand. If you have Force (tracks enemies) and Wave (passes through walls) equipped, you'll also have access to a Reach Buster. By shooting your secondary fire, you'll shoot this weapon that tracks and goes through walls. If you gain Tornado (fires straight up only) for your third slot, you now also have a weapon called Penatrating Cyclone. This one is a veritable fireworks show with a powerful tornado firing up and Reach Buster bullets flying in 360 degrees out of the tornado.
Because of the "virtual training" nature, the aesthetics of the levels can get bland. Furthermore, I do wonder if such a large arsenal leads to level design that doesn't care what you have on you. But honestly, none of this has been a problem as of yet. Blowing stuff up is too much fun. If you're a fan of Treasure and their 16-bit action platformers (e.g. Gunstar Heroes, Dynamite Heddy, Alien Solder), then this will help fill the void you may have.
Steam ($14.99)
6. Healer's Quest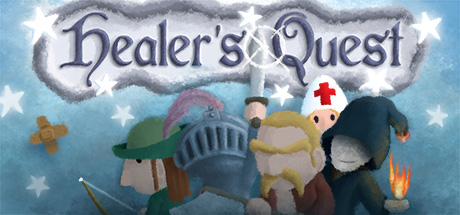 Healer's Quest is an adorable ~10 hour RPG by Pablo Coma that both pokes fun at and empathizes with the plight of a healer in party-based MMOs. You play as the unappreciated healer of the party and the game plays out with cooldown-based spells that you can acquire and enhance in your skill tree. You'll have to balance restoring HP and healing status effects making gameplay a multi-tasking affair.
I came away from the trailer in love with the pastel style and the bouncy soundtrack (which is composed by Pablo Coma himself!) User reception has been very favorable with people crediting the humor, cosmetic customization, and skill tree variety.
Steam ($14.99)
5. Ninja Striker!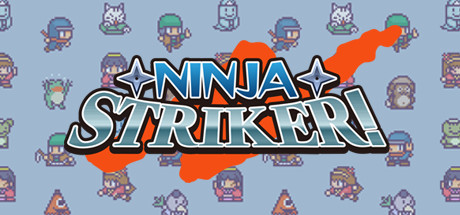 Ninja Striker! is a bit of what I would call a casual platformer. I hesitate to fully commit to that statement because it can be read as a lack of challenge – and that's not the case here. But if game mechanics can be meant to make you feel something (they can, of course), then Ninja Striker! is meant to make you feel powerful. There are three buttons that make up your movement and attack options: A for jump, B for dash and X for homing attack. Each of the playable characters have a unique flavor for these actions: the default ninja can double jump and the dash is a 360-degree attack. Conversely, the robot ninja can hold jump for a thruster effect but the dash only attacks in the direction he's facing. These generous movement and attack options mean that you can glide around the level homing in on bad guys as you see them to rack up combos while never touching the floor.
This makes level completions fairly straightforward but of course there are score bonuses. I was surprised to complete the first few levels and not get one star in any the initial tries. These score challenges are enough to keep me coming back but there's also the clever boss fights and the delectable Mystical Ninja style OST.
Steam ($3.99)
4. AENTITY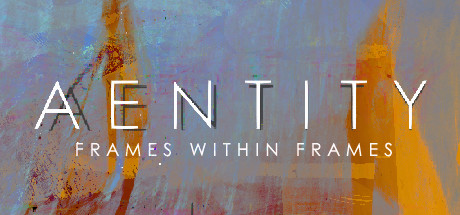 AENTITY is as peculiar of a videogame as it gets. For our daily Twitter thread, we literally evaluate every game we see released onto Steam. As a baseline, we try our best to evaluate authenticity in terms of effort. From there, we curate. Immediately, AENTITY got our gears turning and we wondered if it was a set of fully fleshed ideas or perhaps more experimental. So we set out to do more research and came across Bennett Foddy's tweet on the game. His pitch sold us on inclusion:
It's a digital art installation that visualizes your acts of watching and trying to understand, letting them become the source of the artwork.
Without having the benefit of familiarty with buffer feedback art that Foddy discusses, I think I came away with a different impression than he did. AENTITY began as a frustrating experience. Even with the knowledge that everything about this was meant to be abstract, my brain continued to seek control. I was disappointed that my inputs weren't having the effect I was expecting. This is when I recalled the creator's own instructions: "lose yourself in the inscrutable, requesting the overstrained mind to go in the background for a while." In this way, AENTITY is a completely meditative experience. By that I mean, it shares the exact same process as the act of meditating: acknowledge the busy mind and then let it go.
In letting go, I was able to accept that what is happening on screen is a collaborative experience. Ironically, I felt more in control as a result. I don't know how much "replay" value this has but I'm also not sure how much that matters. That said, there are "prompts" throughout the game that may guide you to create. Otherwise, I'd say it's worth experiencing just for its ability to give and push in the right ways.
Steam ($11.99)
3. Basketball Classics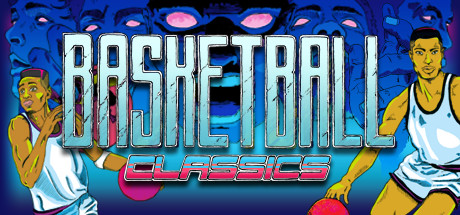 A lot of love went into Basketball Classics. If you're a ball fan, you can see that from the trailer. But the blog posts on developer Namo Gamo's site emphasize this further. Early on in their development journey, they wrote a review for Tecmo NBA Basketball. While Tecmo Bowl was quite the hit, Tecmo NBA Basketball doesn't have nearly the same cachet and Namo Gamo went into excruciating detail on why not. One of their most compelling examples was around profile pictures. While Tecmo Super Bowl "had an incredible gallery of profile pics", they go on to say "does it seem like the artist on Tecmo NBA had to rush it a bit? They all look like a David Robinson mosaic."
Which brings me back to Basketball Classics. I mean, look at these portraits. Granted, I guess that's Barkley in the middle and he looks a little off but Magic, Bird, Jordan and Kareem all look great. The courts are similarly well-crafted with Boston Garden serving as a litmus test – and passing in my opinion. The solid presentation extends to on-court play as well with flashy but not over-bearing animations. Mechanically, the game feels nice to play but does seem to lack depth thus far in Early Access. Play selecting happens in a sort of on-court UI where you can select one of three options based on where you are on the court when you reach the half-court line. This seems odd, but I suppose it can make for some trickery in 1 v 1 play.
As of right now, Basketball Classics seems like it could be poised to be the best choice for 2D basketball games with friends, but it does seem like Early Access was a good choice and they have some things left to flesh out.
Steam ($9.99)
2. Secret Little Haven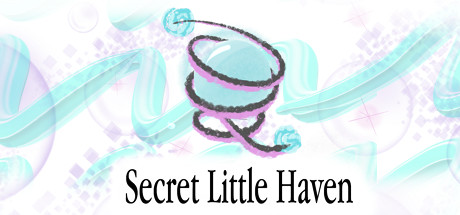 Secret Little Haven is a curious game. It recreates the experience of discovering the web as it was just burgeoning – the days of America Online when the internet was frequented by precious few. What's surprising about that is how accurately it evokes the same awkward feelings and encounters I had during these times. Secret Little Haven touches all the right beats: trying to walk back awkward responses, managing multiple conversations, mixing "irl" friends with web-only friends.
So strong was the feeling, that I couldn't help but be transported back to the time that a good friend came out to me via IM. Naturally, this must have been a very vulnerable time and IM would have made it easiest. I thought he was joking and I said so. He "admitted" he was in fact joking only to tell me the truth a year later. It wasn't the worst reaction I could have had but it was far from the best. It seems to this day I carry some of that shame – that I couldn't be there for a friend that opened up to me.
My point is, if you were coming of age during early AOL days, this may bring up difficult memories. That's probably for the best.
Steam ($4.99)
1. Bud Spencer & Terence Hill - Slaps And Beans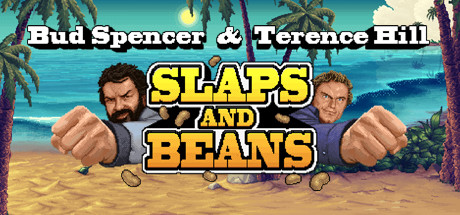 I thought I had "outgrown" beat em ups or perhaps that they failed to stay with the times. But then I played Slaps and Beans with my 5 year old son – it was the best co-op experience I've had in a long time. You play as one of the two titular characters. I took the husky Bud and my son played as the more nimble Terence. The two had unique fighting characteristics. Bud can pick up fallen foes, one in each hand, and use them to pummel other baddies while Terence can dodge an attack or slap his victims senseless as long as the special meter allowed. The gameplay plays out with a handful of buttons: Jump, Attack, Special, Run, Block/Dodge. Run + Attack unleashes a Streets of Rage like charging move which was great for knocking scrubs down. The combat loop centered around balancing crowd management to stun a large group, focusing your attacks on individuals to dispatch them altogether, and defensive maneuvers. This kept me engaged in combat and felt like more than button mashing.
The highlights of the game were the numerous "novelty" sections. While they weren't as fleshed out mechanically, they served to break up the pacing. There was racing, stealth, horse riding, sharpshooting and boss fights. The boss fights and a few other sections required cooperation. Naturally both characters played to their archetypes: Bud would do the heavy lifting and Terence would need to get to the hard-to-reach places.
The story was crepe-thin and there was A LOT of dialogue but I did chuckle a few times. Aside from that, Slaps and Beans is my highest recommendation for the week. Especially with a friend.
Steam ($15.99)