POST | Indie Weekly
Indie Weekly (Week 17, 2018)
By Richard Alvarez
You might still be reeling from Battletech and Frostpunk but don't forget to check out these awesome indies you might have missed! Let us know your favorites on Twitter.
10. Dark Wish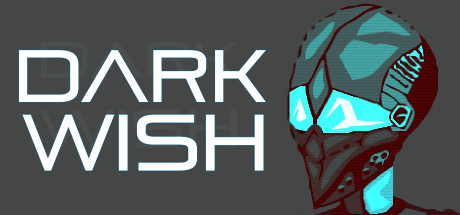 Dark Wish is a bit of an oddity. It feels like the soul of an old school JRPG in the body of a CRPG. My CRPG impressions start with the mouse and keyboard input. I'm sure you could create a competent enough control pad scheme, but this game is definitely a mouse and keyboard game through and through. I love me some hotkeys, so this wasn't an issue for me. But it was surprising to pull out my weapon using the number keys while in a turn-based battle system that reminds me of late-PS1 JRPGs like Parasite Eve and Vagrant Story. On each turn you can free roam within a given radius before attacking, dodging or standing your ground.
The other oddity of Dark Wish is its map traversal. You're travelling across a harsh desert and that's exactly what it feels like. The camera is near top-down and you're placed in a small playfield: about 2 screens wide by 2 screens tall on a 16x9 display. As you make your way from left to right, you might encounter enemies, story bits, or bodies to loot. At the end of this playfield is the exit where you will select your next destination on an overworld map. At which point, you're transported to another 32x18 micro-map. Maybe it says more about my own blind spots with regard to early computer games, but this feels distinctly like an NES or early Genesis travel system. To be honest, I haven't decided how I feel about this yet – I just wonder how the developer came to this design.
It might be this challenging of my own modern game design sensibilities that I found interesting about Dark Wish. What I think this game does unquestionably well however, is presentation. The score is generous with the synth, channelling 80s sci-fi, much the same way Mass Effect does. The art style makes for a pretty desert and unique characters. I'm extremely curious to see where this game goes during its Early Access period. The goal seems to be to add dungeons which might be a welcome way to spice up what's there.
Steam ($24.99)
9. Cliff Empire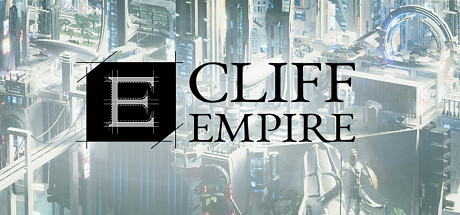 Cliff Empire is a city builder about repopulating Earth generations after a nuclear event forced a small population to an orbital station. There were those that remained on Earth, despite their fate, in order to build artificial cliffs that could be used for habitation after some time. These cliffs can now be settled upon, hence Cliff Empire. To that end, you're limited in space when it comes to managing your new settlement. You essentially build on islands and eventually have the means to construct bridges between those islands. This makes space a scarce resource.
Even with that, Cliff Empire has been a rather straightforward affair thus far. The tutorial properly walks you through the resources netted by building different structures. A nice touch on the tutorial was the ability to work on the next instruction as you were still in the "building" phase of your current instruction, bypassing any idle time. Shortly into the tutorial, you're introduced to the economic management aspect of Cliff Empire. Now that you can grow your own crops and build your own furniture, you're going to find yourself with a surplus of resources that you can trade with the orbital station and your other cities.
Unfortuntely, the tutorial for the trading segment felt a little bare. It's possible that it presupposes knowledge of economic management systems in city builders, but it felt more like one of the areas that need to be fleshed out in this Early Access period. The gameplay itself is well polished, so I assume Early Access is being used to fill in content. While I haven't made it towards the late game, User reviews confirm my fears and indicate that the late game feels a bit bare. That caveat aside, I really enjoyed my time with Cliff Empire. It was immediately easy to play and I liked the way the cliffs were incorporated to provide a different challenge than the usual city builder.
Steam ($8.99)
8. Exoder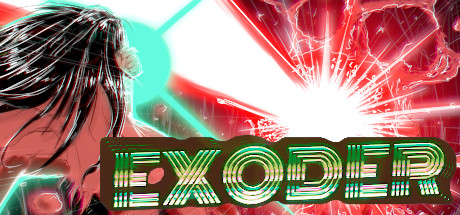 Exoder is the type of game that justifies our discovery efforts. It sports a good looking trailer but appears fairly unassuming in a storefront saturated with platformers and action platformers. It turns out Exoder is more like a game from a different dimension – a reality where games are still primarily played in and made for arcades. In this timeline, the technology hasn't evolved beyond a standard Neo Geo board, but the game design continues to be bloom with innovation.
Your aim in Exoder presents as standard fodder – platform your way from point A to point B. Eventually a tentacled monster that consumes everything in its path will spawn. It serves as a timer, akin to Spelunky's ghost. The hook is: although you're fitted with a number of tools, none of them are really offensive. You have a dash with some invincibility frames, a ground pound, and a deflect that can be pointed left, right or down. Of particular note is the down-deflect which you can use to bounce. Executing it in a timely manner will allow you to get some extra air, effectively creating your own shortcuts. Together with your dash and ground pound, you're equipped with a toolset that can make short work of traversal.
That is, if you're skilled enough. The bounce window is tight and the dash is a little unwieldy. (I did feel like the game was eating my bounce inputs a few times on close calls, but I'm still not sure if it was that or my own bad timing.) Throughout all this, you still have some extremely pesky baddies to contend with. They feel "cheap" in the heat of the moment but are clearly deterministic once you suss out the patterns. They tend to shoot their bullets, which are usually deflectable, on particular beats. It's difficult to articulate, but I was confident that I got better with headphones on. So while I felt rushed to move forward before the monster would catch up to me, Exoder proved to be a "hurry up and wait" affair. You are better served by slowing down and inspecting the obstacles ahead of you before navigating around them.
Steam ($7.99)
7. Aura of Worlds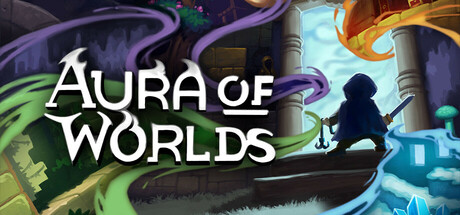 Aura of Worlds is an action platformer rogue-lite. The randomized dual weapon system is the main "gimmick" and it definitely brings its own flavor to the genre. You start by choosing from three loadouts – each a randomized pair of weapons. The first is your main offensive weapon like a spear, dagger or crossbow. The second is an auxillary weapon: the shield can deflect attacks, the grapple hook will aid traversal and the boomerang can stun your foes. In your playthrough, you'll gain additional auxillary weapons that you can swap to by using your weapon wheel. The next hook in the game is the Spelunky-like emergent behavior that arises from the interacting systems. There are lanterns everywhere that can damage you or your foes when destroyed. Not to mention you can trigger traps with rocks you find laying about in the level.
Between your inventory and the surrounding enemies and traps, the number of ways to approach a problem can match what you might see in an immersive sim. What do you do if you're low on health but see a health potion just beyond a dangerous monster? Do you start by shooting a lantern above it to get the damage going and risk it all? Or attempt to lure the foe into chasing you as you backtrack past a trap you saw earlier? Or perhaps throw a grenade to blow up the ground beneath it? If you have a boomerang, you might just be able to swipe the potion from a distance. You learn to master all of the tools provided in order to understand how to best use them at any given hurdle.
Given the Early Access nature, it's important to note that I didn't encounter any bugs in my playthrough. As far as I can tell, the 6-18 month Early Access window will be used to add content. There are currently 3 worlds with at least one more coming soon. The current worlds amount to caverns, a desert style temple and a jungle; each with a menacing boss at the end of it. There are also special level events, like a toxic gas you have to avoid. So while there is plenty of content to play through in the moment, I'm anxious to see what other items, powers, worlds, events, bosses, enemies and traps, creator Anthony Liew comes up with as he makes his way to v1.0.
Steam ($9.99)
6. Light Fall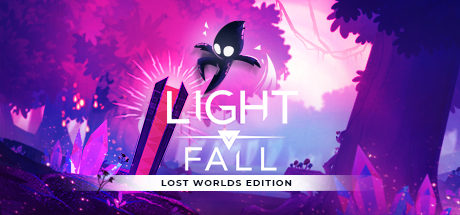 Light Fall is a neat run and jump where you create your own platforms. It has an attractive hand drawn 2D art style reminiscent of Ori and the Blind Forest and the pleasant soundtrack is composed of moody melodies. The game takes place in a dark land, Numbra. Here, a mysterious boy is attempting to recall his past. Meanwhile, an elder owl with a Yoda-like voice watches over (and mocks) our hero whilst narrating the story to the player. Despite the amnesia trope premise, the prologue sets up for a compelling narrative by telling the story of Numbra, a harsh and forgotten land where the sun never rises. One where the Camloo tribe has settled in order to escape its war-torn area of the world.
Gameplay-wise, you can create up to four platform blocks in midair before you have to land again to reset the counter. This mechanic shines best when you're trying to speed through a level as you have to utilize smart timing when placing platforms to maximize top speed. The hidden areas also give a challenge in this regard by asking you to provide your own landing zone while navigating perilous lasers. There are also companion mechanics like the abiltiy to spawn a movable block while you're on the ground so that you can place it before moving forward. Or the punch-like block that rushes out horizontally.
While I wish these mechanics were explored to greater depths, there is still a lot of reason for a platform junkie like me to keep coming back. The presentation is excellent, the fun secrets reward you with exposition that fleshes out the world of Numbra and the speedrun mode is a perfect addition.
Steam ($14.99)
5. Basingstoke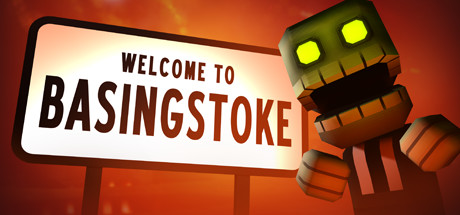 Basingstoke is the latest game from the excellent Puppygames who made the very well received Revenge of the Titans and Titan Attacks! among others. This time, they've really upped the ante – going from arcade inspired 2D entries to this 3D top-down, twin-stick, survival rogue-lite. That said, "arcade" must be in the Puppygames water, because this game retains some of that DNA – especially once you're forced into an action sequence. Basingstoke also has a ton of character with blocky models that are more Blendo Games than Minecraft. You know you're off to a good start when a game parodies the Black Mesa Test Lab from the Half-Life prologue.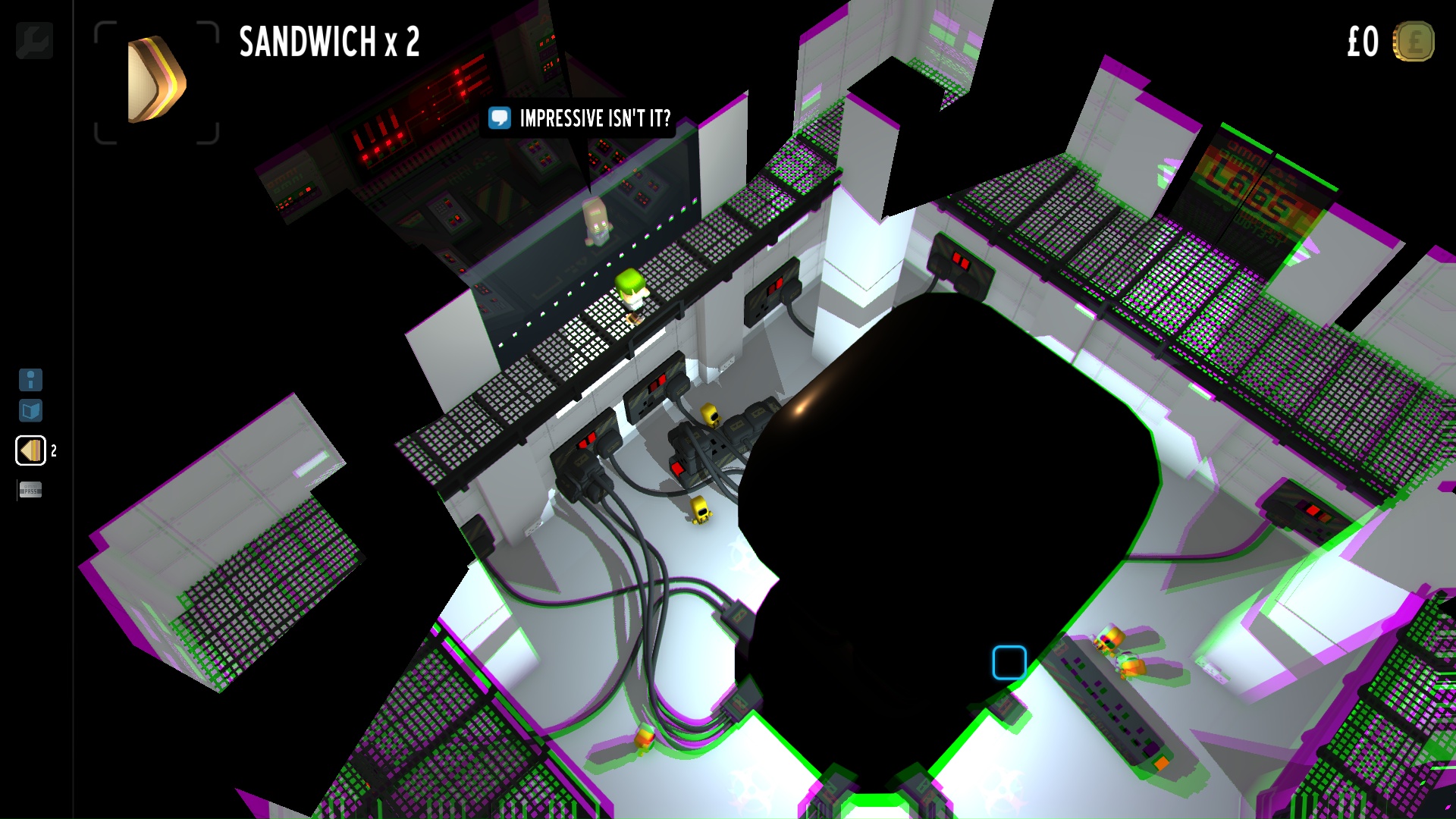 Just as in Half-Life, there's an accident at the lab. In short order, you're in a post-disaster city with the majority of NPCs being transformed to menacing zombies. These one-hitter quitters ensure that you can't just brute force your way through encounters. Instead, craftiness is paramount. At first, you might be able to sneak around zombies but eventually you'll need to deal with a small horde blocking your path to the next campsite. Even if you're low on weaponry, you might be able to lure away a few with food and then bash the remaining with your pool cue. During the zombie down time, you can explore your surroundings and find some loot that you can use in the next encounter. There's also a crafting system but I haven't done a great job of utilizing it yet.
Basingstoke is such an easy recommend because it balances creative challenges with a whimsical style. Even though I lost quite a bit, I was always happy to see what lurked around the next corner.
Steam ($29.99)
4. 39 Days to Mars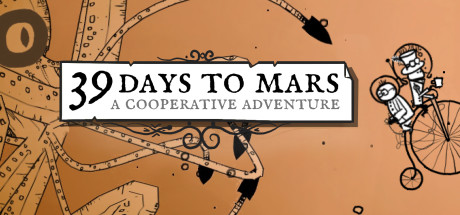 If you've ever played Snipperclips, you might know why cooperative puzzlers can be a lot of fun. There's nothing quite like you and a close friend staring at a screen as you both concoct and share ideas on how to progress. The creative engines are firing and suddenly one of you has a Eureka moment. Unsure, but excited, you both begin to execute on the strategy and start to see the puzzle pieces coming together. All of a sudden, it's done and you share high fives before moving on to the next mind bender.
That's exactly the sort of bliss you'll get in playing 39 Days to Mars. While there is a completely competent single player version of the campaign, this game is best experienced with a partner. The narrative conceit is you are two 19th century explorers embarking on a journey to reach Mars in your coal-powered ship, the HMS Fearful.
The game balances pacing by swapping between the cooperative puzzles and funny story bits. Because discovering the solutions to the puzzles are what make this game special, I'm going to avoid spoiling them while still trying to convey the experience of going through one. In playing with my son, we would both tinker with the interactable elements of the puzzles. Turn knobs, push buttons, that sort of thing. One of us would stumble on a likely solution but there was still an element of coordination in the "execution" phase of puzzle solving. Navigating a maze looks straightforward once you know the path, but it is still a challenge if you control horizontal movement and your partner controls vertical.
I think having both a solving phase and an execution phase ensures that the two players can remain engaged. The fun steampunk exploration story furthers that presumed design goal.
Steam ($14.99)
3. Inked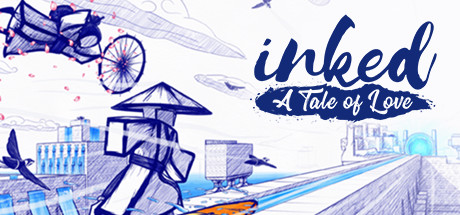 Inked is an isometric puzzler with a beautiful pen-shaded art style. I don't see many isometric puzzlers so my only touchstones going into this were Square Enix's turn-based "GO" series (Hitman GO, Lara Croft GO) and Nintendo's Captain Toad. In Inked, the gameplay takes place in real-time and is physics-based. You use an inventory of 3D shapes (e.g. cube, sphere, ramp) to accomplish small objectives like depressing switches to extend a bridge and get to the other side. The puzzles themselves have a fair difficulty curve and I continued to feel clever as I engineered new solutions for each challenge.
With all that said, what I really want to tell you about is Inked's narrative. The game opens with the protagonist, a "Nameless Hero", flashing back to the numerous atrocities he's committed as an apparent warrior. Disgusted by his past, he tosses his sword into the sea. At this moment, the fourth wall is broken – the artist responsible for drawing this warrior and his world slams his fists onto the canvas exclaiming "You dare betray me?! I am your Creator!". The game continues to intertwine the two narratives. Nameless Hero discovers a love interest but she's quickly kidnapped by Adam, the artist. Meanwhile, Adam is going through his own conflict. He plays a voicemail from an ex that indicates he may be disillusioned with her. As the two worlds clash, the game makes itself clear: this is about God and the story of creation told through the vessel of in-game creator, Adam. I haven't gotten far enough to know what exactly it's trying to say, but it seems critical of the vengeful God portrayed by many denominations.
Thanks to this curious narrative, Inked has compelled me from both directions. I want to keep playing to tackle new, interesting puzzles. But I'm also anxious to push the story forward and see where it goes.
Steam ($19.99)
2. El Tango de la Muerte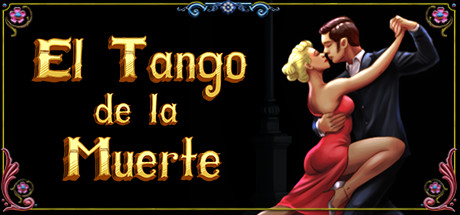 El Tango de la Muerte is a true treat. It's funny, engaging and has excellent music. The story is set in 1923 and finds a young Argentinian, Luciano, learning the tango to impress his love interest, Martita. He and his best friend, Julio, end up having to flee the country forcing Luciano to leave Martita behind just as their puppy love is blossoming. This all plays out in vignettes with digitized characters and stiff, yet expressive, skeletal animation. As vignettes come to a close, a duo will come together in the center of the screen and prepare to tango. This is used to great effect as sometimes the tango is a figurative one and two characters enter fisticuffs, making for some unexpected beats.
The way tango works in-game is you're placed on a checkerboard field. You use the arrow keys or WASD to move to an adjacent tile on beat. If hit at the right time, you gain a yellow note. If you step on the wrong tile or miss altogether, you get a red note. Enough consecutive red notes and you'll have to start the song over. Once complete, you're graded on the number of yellow notes earned. Most levels introduce new tiles that may require you to alter timing a bit or provide some awesome visual flair. For instance, there are "punch" tiles that flip between red and green. Land on red and you'll be punched so you'll want to land on green to do the punching.
These mechanics are engaging – when done correctly, it sounded like the clicking of my mechanical keyboard was an accompanying instrument. The music itself is provided by modern Argentinian tango/rock band, YIRA. I was grooving throughout and replayed levels just to hear tracks again. Between the mechanics, the music and the quirky narrative, I kept coming back to this $5 gem throughout the week.
Steam ($4.99)
1. Pizza Titan Ultra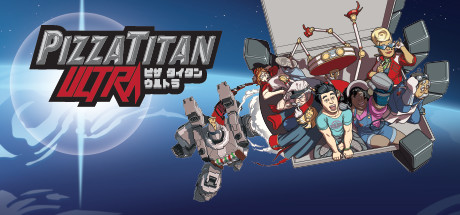 Disclaimer: We were provided extra keys by Breakfall last week and used them in a giveaway.
Pizza Titan Ultra has some serious Nintendo 64/Dreamcast heart. First there's the ridiculous premise of delivering pizzas in a mech. Then, there's the Crazy Taxi-ish way in which you do so: a patron awaits some distance away and you have to reach them before the timer expires. Finally there's the Goldeneye-like mission structure. Each level has different main objectives. You deliver pizzas to keep the timer going but your main goal might be something like: destroy the helicopters trying to kill you whilst minimizing collateral damage to the neighborhood. Or you might be presented with the exact opposite goal – channel your inner Blast Corps and level the suburbs with your mech.
The other major influence in Pizza Titan Ultra is the 90s Saturday morning cartoon era. The theme song fits perfectly in that vein and there are lookalike cameo appearances from Bob Ross, Captain Planet and perhaps, Parappa the Rapper? These were usually the patrons requesting services of your delivery-mech-for-hire company and providing some fun color in between chapters.
Each of the eight worlds in Pizza Titan Ultra has three story-based chapters and one free-play challenge. The free-play challenge is most like Crazy Taxi with your only objective being to deliver pizzas as long as possible to earn a medal based on how much money you've accrued. This free play level was my favorite part in each world but the whole package has been immensely entertaining for this 80s baby longing for the Blue Sky Sega days.
Steam ($17.99)