POST | Indie Weekly
Indie Weekly (Week 18, 2018)
By Richard Alvarez
Here are the top 10 indies you might have missed from last week! Let us know your favorites on Twitter.
10. ORE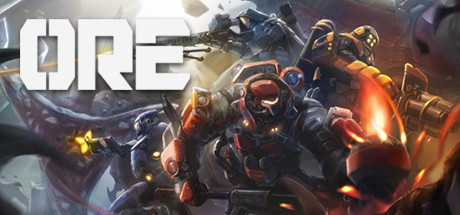 ORE is the first outing as a collective for Couch Cosmonauts, a group of twenty Masters students at the University of Utah. The game itself is a couch cooperative twin stick shooter that emphasizes strategy and communication. As a team, you're tasked with strip mining a hostile alien planet. I'd argue this makes you the villain in this scenario but that's of little import. The point is, each level is a sort of escort mission where you drag a rover over to mining areas and then defend it while it does its thing.
Friendly fire cannot be disabled so establishing a plan as a team is paramount. Maybe one teammate can dole out projectiles that generate health-restoring fields. These fields also slow down enemies so that can be used as a temporary bottleneck. Meanwhile, the other 3 teammates can shoot from different directions being careful to stay out of the crossfire. Of course, best laid plans are easily put to rest as soon as you have to swap weapons to keep them from overheating. Only then will you see what your team is made of.
Because of this design and the way the game is balanced, ORE is a game best experienced in a group. Even with one other player, the action is a bit plodding. But with a group of three or more, the game really takes shape. Requiring a team plan and actual cooperation, getting through the 15 stages will be no small feat.
9. Austen Translation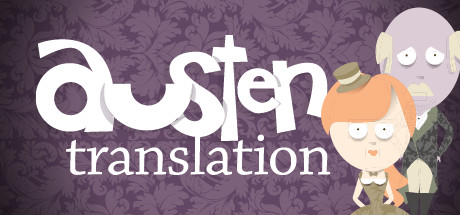 For starters, Austen Translation deserves some serious props for the levels of wordplay in the title. First there's the reference to Jane Austen, author of Pride and Prejudice. As Kotaku rightly points out, she opens the novel with: "It is a truth universally acknowledged, that a single man in possession of a good fortune, must be in want of a wife." Second is the near homophone with Lost In Translation. Third is how, when put together, it sounds close to ostentatious – ok maybe this is a reach but it's also a perfect thematic fit for the game.
Austen Translation plays like a casual board game. You satirically play as an impoverished woman seeking a wealthy bachelor to marry. You can hotseat with other players or play against AI. Each turn involves you choosing an action that will raise your Wit, Charm or Ruthlessness while lowering that of your opponents. By the end, each bachelor will choose a lady whose characteristics match his desired traits best.
The joy in this game comes from the writing: both for the narration as well as the playable action cards. Sabotaging your opponent by allowing them to step in the turd you noticed is just plain funny. So too is passive aggressively noting that the boat you're on is now riding quite low since one of your rivals boarded. For this, Austen Translation might be a fun way to spend an evening with friends.
8. Volantia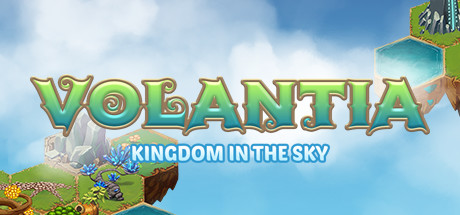 Volantia is a neat hexagonal city builder in the sky with some interesting twists. The focus is on resource management but to build an efficient empire, you'll have to use your Tetris skills to fit islands onto your map. The islands and your map are made up of hexagonal tiles so you can take some care to rotate the island and fit the edges neatly. Or if your options are few, you might necessarily leave some gaps in between. All of this affects your roads and how optimized the paths can get between destinations for harvesting resources.
What's nice about Volantia is how zen-like it can be. The understated ambient music and the pleasant clicks and pings make for a perfect pre-bedtime soundscape. Similarly, you can take the game at your own pace with little pressure. My only gripe would be the click-centric (or touch-centric) interface. I would have preferred if there were more hotkeys, especially for common actions.
7. Magical Star Pillars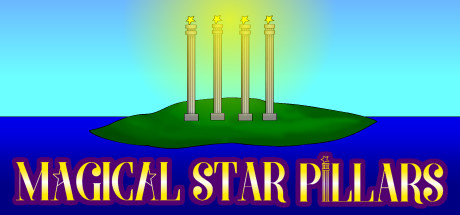 To be honest, Magical Star Pillars has some jank to it. The overworld map is clunky to navigate, control pad mapping is more cumbersome than it should be and the art assets are charming but in a distinctly MS Paint sort of way. That said, it's fun! I like the character swapping aspect to it. It's kind of like The Lost Vikings in that each playable personality has different characteristics and should be used in different situations. You start as Till, a cute platforming heroine. Early on, you unlock a bird that can be used to scout but nothing else; a canary in a coal mine, if you will. I've also freed a spunky unicorn that joined my party. This character can break certain types of blocks, opening up paths that were previously unavailable. Apparently there are two more unlockable characters across the 100 puzzle platforming levels.
These 100 levels are broken into 4 islands with a number of secrets throughout. While the levels are puzzle heavy in nature, you'll still need solid timing and execution to complete them. The whimsical storyline that plays out across these islands has been good for a few sensible chuckles so far. The characters are likable and enteratining, providing an additional layer of fun. So while Magical Star Pillars has some rough edges, it all melted away throughout my playtime.
6. Ashi Wash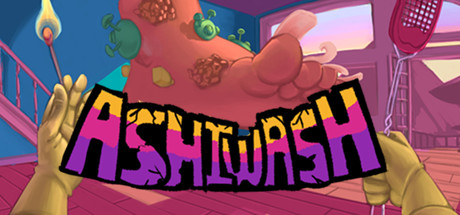 Ashi Wash is a truly unpleasant game. The aim is to clean an oversized and repulsive foot that has invaded your living room. It's sporting a harsh Jersey accent and some serious fungus, corns, flies and overgrown nails that curve onto themselves. You scour your abode for the necessary supplies as a timer counts down and the hostile foot berates you. And that's pretty much all there is to Ashi Wash. You can try to chase high scores, get all the achievements or even get up close and personal in VR. Additionally, this game was apparently influenced by a Japanese folktale which is pretty cool.
That said, I'd like to propose Ashi Wash as the new videogame gag gift standard. No longer should we have to settle for bargain bin fodder like Bad Rats. Ashi Wash is grating and inexpensive but it's also deliberate, well-crafted and genuinely fun. So next time you're looking to share a laugh with friends, look to this game.
5. Hazardous Space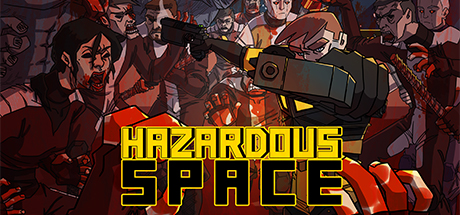 Hazardous Space has a look to it that immediately caught my eye. Something about exploring small rooms from a side view felt distinctly foreign. I thought back to renting Xenophobe for the NES. In that game, the controls were familiar – you can jump and shoot. But everything else was the opposite. Forcing the action into small rooms made it more claustrophobic and the backtracking felt perilous since enemies respawned. Hazardous Space manages to recapture this level of dread and unconventional design.
As a roguelite, there is permadeath in this game. What's more harrowing is that you are essentially on a timer. You have two meters to manage and they both tick down rather quickly: health and energy. Your energy depletes with every room you enter but it's also your currency for upgrades. There are items you can acquire for small and large energy restores, but they only provide small respite. Furthermore, once the battles get difficult, every victory is pyrrhic as you'll have to use items to restore any health you lost. The goal, of course, is to offset these issues by looting and crafting. If you find a blueprint, and you have the right gear, you might be able to craft a more powerful weapon or some more ammo.
Unfortunately, as much as I enjoyed what was there, I had some gripes. For one, the balance felt off. Most of the loot I got was not helpful. I received many health items that restore less than 2% of health but require 1 (of 2) action points to use, in battle. I'm sure the designer intended I use those out of battle but it still seemed far too punishing. Second, the battles themselves are straightforward, repetitive and frankly, unexciting. I didn't see much strategy or creativity to employ in these fights. Finally, it's light on content. The Early Access blurb itself indicates ambitious plans for enemies, items and quests. Thankfully, this is still in Early Access and the dev has been very responsive so I expect these issues to be addressed.
4. PositronX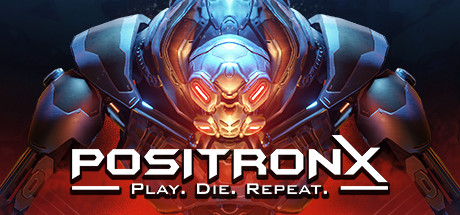 PositronX is a roguelite first person shooter with a focus on time and movement mechanics. You start out onboard a large, futuristic space ship with all manner of belligerent robots. Your starting loadout feels pretty underpowered but this is the sort of roguelite that has a meta-progression system where you unlock characters, weapons, implants and modifiers. The implants are where the time and movement mechanics come in. There's one implant that will stop bullets and shoot them back at your foes a la The Matrix's Neo. Another that freezes time within a given radius. There are passive implants too which might reduce knockback, increase your XP gain or let you carry more ammo. In all, there are dozens of active and passive options to unlock.
The weapons options are similarly robust. Currently, there are 12; each with a useful secondary fire as well as modifiers that will alter their behavior. The Flare Gun does damage over time but the "high calibre flares" used with the secondary fire will stick to surfaces and act as proximity mines. There are only two stages so far in Early Access but they're substantial and each playthrough feels unique thanks to all of these different play options. The level of experimentation and creative expression employed was engaging throughout my short playtime and I can't wait to see more.
3. Venture Kid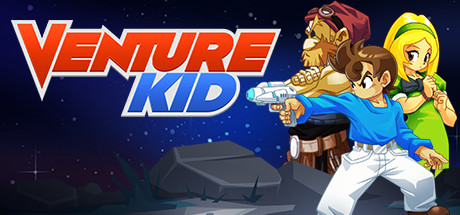 When we tweeted about Venture Kid, we claimed it wore its Mega Man inspiration on its sleeve. After playing the game, I can confirm that looks did not deceive! Venture Kid is an action platformer with not-quite NES constraints – it feels more how you remember NES to be than how NES actually was. The difficulty is modernized as well so while making it to the end is not terribly challenging, there are a lot of secrets to provide supplemental trials. Some trials, for example, leveraged one-use pickup items strewn about the levels. If you found a bomb laying about, you could pick it up and try to bring it to a destructible looking tile. However, you can't fire while holding on to the bomb so bringing the explosive to its destination while contending with foes requires some effort.
In contrast to Mega Man, Venture Kid is much more linear. One level opens up at a time and the level design takes that into account. For instance, once you get the boomerang, you'll come across hard to reach items that can only be picked up with this secondary weapon. As such, there's less experimentation needed when tackling bosses but they're still well-crafted nonetheless. So if you're looking for an action platformer with a ton of secrets and fun bosses, don't hesitate to pick up Venture Kid.
2. HyperFighter Boost Mode ON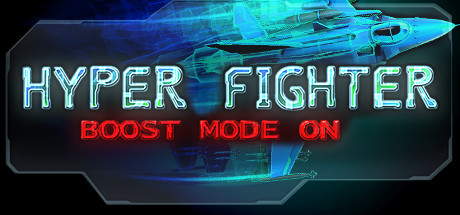 It's a treat to see a good looking polygonal shmup. The PS1 and Dreamcast days were promises of the future with games like Einhander, Mars Matrix, Ikaruga and Triggerheart Excelica. Alas, the shmup genre fell out of favor with the mainstream, and as it became more niche it also became more 2D. Maybe this was a result of devs needing to eek out better performance as it swamped the player with projectiles in the bullet hell sub-genre. Whatever the case, games like Gradius V, with impressive 3D graphics, became the exception. Now with indie developers entering the fold, along with the democratization of high end engines, we get treats like PAWARUMI and the game in question, Hyper Fighter Boost Mode ON.
Hyper Fighter is a beautiful horizontal shmup and with progression being a core design tenant, it feels straight out of the Gradius family tree. It starts out fairly bland as your only weapon is pretty low key. But after the first level, you've received enough tokens to buy some sweet gear including upgrades or secondary weapons. An upgrade could boost your shot power or cause the in-game drops to be pulled towards you. Early weapons include homing missiles and a shooting sphere that orbits around you. Eventually, you can even buy other ships. By default, your ship also has an awesome Boost maneuver with some invincibility frames that allow you to zip out of (or even into) danger.
Sporting a synthwave soundtrack and an ambiance to match, HyperFighter feels like the shmup from the future we were promised before Cave's legendary run. If that sounds in your wheelhouse, this is a no-brainer.
1. Super Mega Baseball 2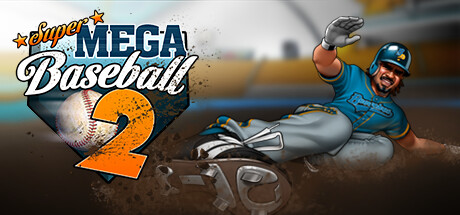 Admittedly, I haven't played a baseball game in some time. Somewhere along the evolution of sports games, designers began to care more about the macro and less about the moment-to-moment experience. Of course, this is a perfectly acceptable design goal and one that is well-tuned for sports fans. These fans are more invested in managing a season or even a franchise and it is the iteration of these mechanics that keep them coming back year after year. Conversely, I think this focus has perhaps alienated videogame fans that are less invested in the sport itself and are looking for significant iteration of in-game mechanics. For that audience, I present to you Super Mega Baseball 2.
This baseball game doesn't dumb down its sport like say, NBA Jam, does. You'll still need to know how to defend a base hit when another runner is in play. Instead of dumbing down, I posit that it keeps gamers engaged by gamifying every action. From running bases, to diving for balls, to winding up a pitch or a swing – everything feels at least as complex as a Gears of War active reload. This makes it so that every part of a game requires attention and some amount of execution. By balancing strategy with execution, Super Mega Baseball 2 provides an experience that feels like playing as a baseball team, as opposed to playing as one player at a time or a coach.
There's a lot more that could be said about Super Mega Baseball 2. I love the decision to include female characters and put them in the spotlight by making them the starting pitchers in an exhibition game. There's a wide array of play options including an online penant race, an elimination tournament, and a regular season. The customization options are bottomless pit – you can edit a whole league down to team uniforms and individual players. And the granular difficulty control is pretty clever. All this makes Super Mega Baseball 2 my highest recommendation of the week.