POST | Indie Weekly
Indie Weekly (Week 19, 2018)
By Richard Alvarez
Here are the top indies you might have missed from last week! Let us know your favorites on Twitter.
So this week, I decided not to do a Top 10 as I had a small vacation with the family. Turns out I kind of like this 5-10 format and may continue it in the future.
6. RPGolf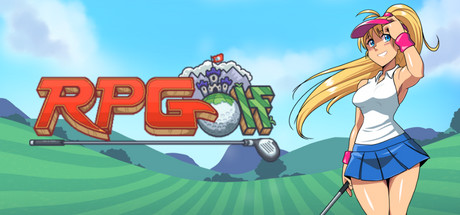 Even just seeing the name RPGolf might cause your spam spidey sense to tingle. But fear not, while this does appear to be influenced by the Camelot Mario Golf entries, it's different enough from that and Golf Story to be evaluated independently. The premise is simple but charming: a golf getaway island has been overrun by monsters. Unfortunately, it's an island full of pacifists and so the villagers abandoned golf altogether. That's where our visor-wearing heroine steps in. Apparently she's been training with a sensei to prepare her for the golf course. Before you set out, you can inspect a book that reveals a curious bit of information: your RPG stats affect your golfing and combat skills. The expected example is that STR will allow you to hit further in golf and harder in combat. Perhaps a bit more surprising: INT will allow a greater amount of spin, in addition to the traditional increase in magic-based damage output. As you level up, you can choose to assign points to the 4 stats: STR, INT, DEF and PRC.
By themselves, both halves of the game play out very ordinarily. In the golf half, you can switch between clubs, set an angle and a spin, and use the power meter to place your shot. The combat half feels very much like an SNES Action RPG – it happens in real time and involves meleeing in close quarters, or if you have mana and the appropriate gear, you can use your magic. While these mechanics are very straightforward, I thought the novelty came from the way they influenced each other. If you don't get a hole in one, you'll need to engage the monsters on the course to get to your ball and attempt the next shot. In turn, these fights will give you experience points that you can use in golf. Furthermore, there are dungeons that provide some more flavor by adding boss fights. These might reward you with items that will open up more of the map, a la The Legend of Zelda.
Together, the two halves make for an enjoyable, if not particularly deep, experience. It's also a bit rough on polish – there's no controller remapping and it could stand to use some quality of life improvements (like not having to go to inventory to use a potion). The main campaign is composed of 9 holes, that appear to take about 3 hours to complete. However, I understand there's also a back half composed of more difficult versions of the original 9 holes. For me, this feels like the sort of game you might fire up as a palette cleanser between larger adventures.
5. Odium to the Core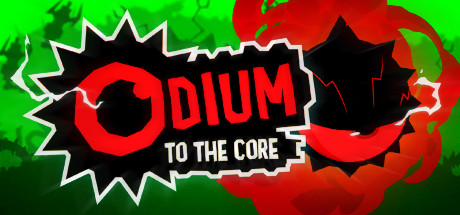 "Best with headphones" reads the suggestion at the top of the game, Odium to the Core. But I somehow missed that when I first fired it up. This resulted in a pleasant surprise: the realization that this game was no ordinary single button flight game.
More Jetpack Joyride than Flappy Bird when it comes to controls, you hold the button to accelerate upwards and let go for gravity to take its course. You collect orbs along the way and are scored based on your collection skills and by how little you tap – the more often you tap, the lower your score. By aiming to collect the bits while maintaining my current state of acceleration or deceleration for as long as I could, I realized I was getting closer and closer to tapping to the beat of the soundtrack. Ha! This is a rhythm game!
This epiphany adds a texture to an otherwise simple genre. In fact, the developers did a great job of spicing it up – there are lots of switches and hidden paths and a variety of obstacles that oscillate between intimidating and dangerous to the beat – making Odium a pleasure to rock with.
4. Unleash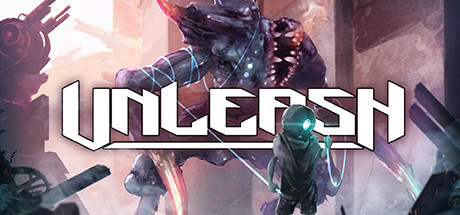 Unleash released into Early Access and it's clear that this game is a work in progress but what's already there is truly promising – certainly even worth the current price of entry. To be fair, the world of multiplayer tower defense is novel to me. However, this is a genre which designers have begun to experiment with and even borne fruit of. Through my research, I learned of Orcs Must Die! Unchained which takes the active tower defense play that the series is so good at, and meshes it with MOBA traits to create an interesting multiplayer experience. Even a 6-year old game in the way of Tower Wars presents itself as an RTS-meets-TD genre for 1v1 or team-based battles.
Unleash seems to draw some inspiration from the latter: naming its standout mode "Line Tower Wars Mode". While you can play a standard tower defense campaign, that's really an amuse-bouche for the head-to-head-to-head multiplayer. In the tower wars mode, there can be up to 8 players – but you'll only have to concern yourself with two at a time. The playfield is set up with one vertically stretching lane per player for that individual to defend. Their assailant is the nearest active player to the left. Meanwhile, they'll have to multi-task by targeting their nearest active player to the right. As an assailant, you are spawning monsters in the defender's lane. As a defender, you're setting up structures and weapons to keep the monsters at bay. All the while, both are accruing credits to spend on units but also on research and upgrades that will expand your offensive and defensive arsenals.
The units that you can summon might have weakness and strengths so it behooves you to keep in mind what your opponents are capable of. If you've forced your target to set up a defensive artillery against monsters that are weak to electricity, now might be a good time to send in creatures that are resistant. Similarly, you'll have to consider what manner of minions your assailant will be sending your way. Curiously, you can also specify a preferred loadout of monsters. You choose 10 out of a possible 19 to take with you into battle.
In addition to what's there, there is an ambitious roadmap for the Early Access phase. Between now and release, the developers intend to add 3 new areas, updated graphics, a few more game modes, editors for maps and scenarios, as well as rollout champions and spells and bolster the roster of monsters and towers. Being the first release for this team onto Steam, it's difficult to tell how realistic this roadmap is so if you're looking for a more established product, it's best to wait. That said, what is there for $10 is very compelling and even if you can't find friends to play against, the bots have provided an engaging challenge.
3. Shrug Island - The Meeting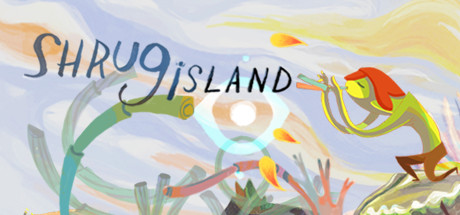 Friends once together, now apart
You are two halves of a key

When one cannot move,
Seek help from the other

And find the doorway to me
This sweet stanza is how Shrug Island opens and it sets the tone perfectly. Accompanying the text during this intro, are cave art like drawings and these too are indicative of the adventure ahead. Shrug Island is a beautiful Point and Click adventure whose narrative plays out rather abstractly. Even in speaking to NPCs, the words exchanged are usually minimal and more often hint towards their meanings than outright tell you.
Shrug Island asks you to switch between two characters, with complementary powers in order to help each other progress. You start by controlling Li. True to the art house like personality I've described thus far, she does an interpretive dance to activate her power: the ability to scan for hidden onscreen items. These items will usually provide her partner some way to move forward.
Her partner and the second playable character, Shri, can "create motion with notes". When Shri finds a light plant, you can prompt a transformation that allows Shri to play abstract musical notes from her inventory. Each note will yield a transformation of its own but this time in the world space as opposed to your avatar. These can open up new paths for Li.
The game continues to ping pong in this manner for its duration, which appears to be about 90 minutes for the first playthrough. The press for Shrug Island paints it as a game about reconnecting but the way Shri and Li assist one another with minimal communication make it feel like a lesson in how we are still connected even when distant. The way shared experiences can result in a shared dialect no matter how far removed. For this novel interweaving of narrative and mechanics, Shrug Island is a beautiful, if short, adventure that's well worth your time.
2. Subaeria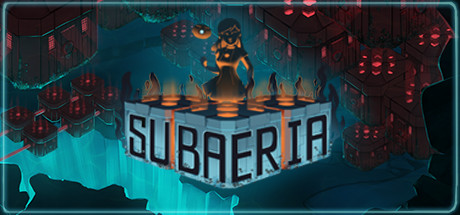 Subaeria is a roguelite action puzzler set in the dystopian aftermath of a climate disaster. The world has been flooded and the survivors now live in the titular underwater city, Subaeria. It's not a dystopia without severe inequality so the poor face harsh punishments for minimal infractions. In the short introduction, the protagonist, Styx attempts to steal some credits resulting in her and her family being greenlit for "cleansing". Despite the common sci-fi tropes, this all sets up for a rich setting in an isometric playfield.
You play as Styx, and can control her drone with the right analog stick. You'll come across randomly placed skills that you can install onto the drone. For instance, Master allows you to posses one of the Cleaners – the robots tasked with cleansing petty criminals. You can then walk it into a laser thus obliterating itself. Your drone can have two skills equipped at one time and they each have limited use. So you'll have to learn how to leverage different combinations to survive in your playthrough. Other skills include the ability dash through danger, set up a decoy or target one Cleaner which will cause other Cleaners to become hostile towards it.
The result is a series of interconnected action puzzle rooms that can be solved creatively. It's a joy to uncover the different skills and use them to outsmart the Cleaners. Similarly, I love the bleek universe that has been imagined. For that, Subaeria has been a joy.
1. Trailblazers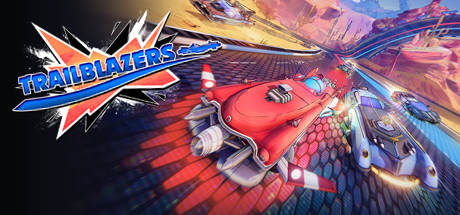 Trailblazers is a gripping racer that oozes Jet Set Radio personality. The "future funk" soundtrack features upbeat groovy tracks like "Get On Up" by Skope and "Take it to the Hoop" by The Derevolutions. The first playable character's name is Jetstream. And even the "confirm button" sound is very Jet Set like (you'll know it when you hear it). Aside from its aesthetic influence, this game is a hover-racer in the vein of F-Zero or Wipeout but with a Splatoon staple to mix things up: you can paint the track with your trail, affording you or your teammates the ability to boost on it later.
This twist makes Trailblazers something I rarely see in videogames: a team racer. There can only be one winner but you have to work as a team knowing that a rising tide will lift all boats. Of course, there are real world analogs to this. The first one that came to mind for me was Tour de France. And much like creating a windbreak for a teammate, you don't get to benefit from your own trail immediately. So I quickly came to wonder – how much of the nuances of real life team racing apply here? If teams are good enough, will they need to establish roles and potentially sacrifice their own placement for that of a teammate? How do you formulate optimal routes to avoid opposing trails or better yet, should you do your best to paint over them? In this way, I would love to see a push for Trailblazers as an esports game. The game has been amazing for a novice like myself but it seems there may be a high skill ceiling for people willing to invest the time.
Aside from how unconventional team racers are in videogames, Trailblazers is just a damn good racer. The sense of speed as you build from 1x to 4x Boost is exhilarating. The tracks are fantastic with varied environments including canyons, deserts and lush forests. Additionally, the single player content is a lot of fun with a charming storyline and plenty of challenges to tackle. The only drawback is that it's hard to find an online game even with cross platform multiplayer enabled. Outside of that, Trailblazers is my favorite game of the week.