POST | Indie Weekly
Indie Weekly (Week 20, 2018)
By Richard Alvarez
Here are the top indies you might have missed from last week! Let us know your favorites on Twitter.
7. Animal Super Squad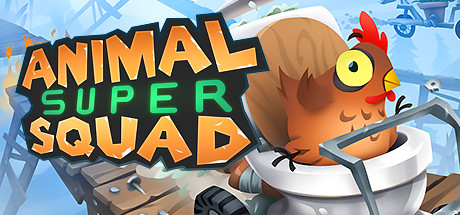 Animal Super Squad is a silly physics platformer by DoubleMoose Games which was co-founded by the maker of another silly game: Goat Simulator. This brand of humor doesn't appeal to me personally but the gameplay has been right up my alley. The stars of this game are the rickety but creative vehicles. The Flush Master is a toilet-on-wheels that handles a bit like the bikes in Trials. Later, you get a Bike Copter which is unsuprisingly a bicycle with propellers. With or without a vehicle, you move left and right with LT and RT. You can use the analog stick to pitch up or down when in a vehicle. Finally, the A button jumps when you're solo or executes a unique special, of sorts, when piloting. For example, it will give you a boost when riding the Flush Master or temporarily propel you in the Bike Copter.
When it comes to levels, you'll come for the short campaign but stay for the ingenious user-created levels. Animal Super Squad has a solid editor and a robust sharing platform. I've seen a variety of levels: some that rely on high speed antics like Sonic, others that feature difficult hops, there are the expected kaizo-like troll levels, and even an accurate representation of Getting Over It with Bennett Foddy.
Like any physics-based games there are the occasional frustrating spots but this game has mitigated that well with plenty of checkpoints and generous health. Animal Super Squad makes physics platforming a joy and has a wealth of content thanks to the user-created levels and the solid campaign.
6. Splitter Critters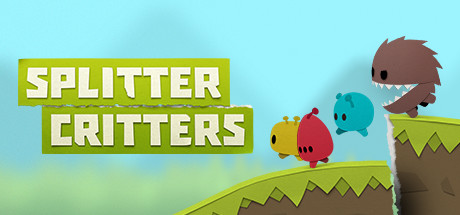 In Splitter Critters, you're tasked with shepherding your aliens to their spaceship. They'll patrol back and forth until they can't proceed any further – that's where you come in. You can slice the screen and shift it to line up platforms, providing your critters a new path. This game was previously released on mobile and this mechanic is a natural fit there but it works great on PC as well. You begin a cut with a mouse click and swipe in the desired direction. If you need to adjust, you can undo a tear with a right click.
Surprisingly, this basic mechanic is entertaining throughout thanks to a variety of critters and obstacles. There are tilting platforms that shift with the weight of any creatures on it like a seesaw. Water has the surprising effect of causing your minions to float, making for a clever way to elevate. Some of your aliens won't patrol and instead soldier forward undeterred by ledges or deadly water. Others will run ahead taking out bad guys.
These clever level design elements combined with a unique central mechanic make for fun, freeform puzzling across 5 worlds in this award winning game.
5. STAY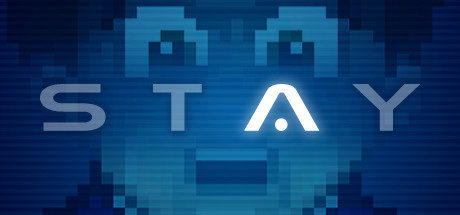 STAY is a touching production by the Barcelona-based Appnormals Team. It's an interactive fiction of sorts – you play as a stranger sitting at a computer attempting to help Quinn who has been abducted and sits in a dark room with nothing but the computer that he's using to communicate with you. From the outset, it's clear that something beyond the abduction is causing him grief but he's not ready to open up about it.
So you try your best to help your new friend escape, which leads to gaining his trust. Your in-chat interaction is limited to selecting from a set of responses but Quinn is a former therapist that likes to wax poetic, so there are large amounts of exposition between your choices.
I would prefer if you can speed up the text in this game, but the choice here is rather deliberate. STAY is about coming to grips with the things you cannot control. To bolster this anti-player choice, the developers have also made it so that this 5-hour story benefits from playing it in longer sessions since the clock is ticking in real time even when you're away from the game. This means that turning off the game for an extended period affects Quinn's trust in you as well as his mental health.
It's hard to say whether or not Appnormals stuck the landing, but I can say one thing for sure: they have me thinking about their choices and what it means for game design.
4. Spartan Fist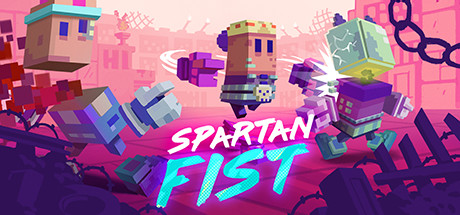 The marketing campaign for Spartan Fist promises that you can "punch dudes so hard they explode" and really, what more do you want? This game is a first person brawler by Glass Bottom Games, perhaps best known for their noir Metroidvania, Hot Tin Roof.
Spartan Fist is a roguelite with a Binding of Issac format: each arena is made of randomly selected authored rooms where you you have to clear the bad dudes to proceed. In this game, the roguelite item discovery comes by way of the number of gloves you can acquire. You place a glove on each fist (which are controlled by the triggers) and these gloves have all sorts of variable properties. For instance, the Rocket Fist punches hard and has a nice special that sends you behind your foe but the windup is gnarly and you'll want to make sure you have enough room to execute it. If you encounter the Rat Fist on your run, you might have a good balance on your hands since the attacks make contact quickly but they're weaker and have a shorter range.
In addition to throwing fists, your foes can block requiring you to switch stances. The three stances (duelist, brawler and updraft) uncover additional properties that may be different from glove to glove. These hand-to-hand encounters are accompanied by traps like fire and running trains that you'll have to avoid and/or use to your advantage.
Beyond the surprisingly complex boxer gameplay is the charming and energetic presentation. Bright shades of magenta and turquoise are abound and the "Chipunk" soundtrack is the perfect accompaniment to punching dudes until they explode.
3. FOX n FORESTS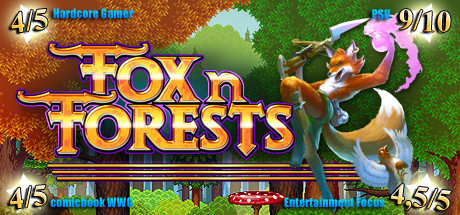 FOX n FORESTS is a loving take on the 16-bit action platformer. You control a fox named Rick sporting a crossbow for distance attacks and a blade for melee. The game has constraints modelled after the SNES: 32x32 tileset, 256 colors on screen at once, and 8 frame animations. The shrewd use of colors make for scenes as impressive as Disney platformers that came late in the generation like Aladdin, The Lion King and Gargoyles.
While FOX n FORESTS stays true to these inspriations, it knows where to modernize. It has a checkpoint that's reminiscent of Shovel Knight: instead of destroying a checkpoint to gain more coins, here you have to opt-in to it by paying a badger to hold your place. This has the unfortunate effect of triggering loss aversion which at first caused me to be annoyed by it. According to discussions I've seen elsewhere (like this Reddit thread), I'm not alone. Fun tidbit: according to that same Reddit thread, Shovel Knight had a similar system and that the developers switched away from when they realized how unsavory it was.
If you're interested in learning more about loss aversion in game design, check this video essay by Chariot Rider: https://youtu.be/eAHDU9BDHyo.
Along with difficulty adjustments, the central season-switching "gimmick" of FOX n FORESTS is explored to depths I wouldn't imagine for a game of that time. Every level is set in one season and you can use magic to switch to one other. For instance, you start the first level in Spring but can switch to Winter to freeze water, make leaf-based platforms disappear or to send a hive of bees blocking your path into hibernation. I found it impressive that each level has a distinct pair of seasons and utilizes the switch in unpredictable ways. Of particular surprise was when innocent hatchlings perched in their nests became enemy birds upon switching to Autumn.
The season switches also serve as one mechanic for secret spelunking. Each level has a bevy of secrets including 3 types of collectibles, alternate paths and extra coins to acquire. This dovetails well with the progression system which sees you trading coins and collectibles for new moves and upgrades to your life and mana. This provided a welcome feedback loop that incentivized me to look for secrets while providing me with upgrades that didn't make the game a cakewalk. All told, FOX n FORESTS is an easy recommendation for fans of action platformers but even more so if you look back fondly on the 16-bit entries.
2. FAR Lone Sails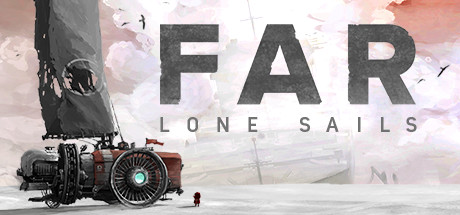 FAR Lone Sails is a short adventure with some tentpoles that are chracteristic of Playdead, makers of LIMBO and INSIDE: the gameplay is side-scrolling, there's no real exposition, it's strikingly monochromatic and the atmosphere is bleak (though not as grotesque as a Playdead game).
The aim is to get your large ship across a vast expanse while overcoming any obstacles in your way. These usually come in the form of light puzzles. Once a puzzle is complete you return to the other half of the gameplay loop. The act of powering your ship forward requires coordination like a game of Spaceteam but without any of the shipmates. You're left to your own devices, in charge of powering the ship, keeping it from overheating by letting off steam, raising and lowering the sails, applying the brakes, and your task list only grows as you acquire more gear.
I love the atmosphere and world building of FAR Lone Sails but if the core of driving the ship wasn't appealing, it'd be a failure. Thankfully, the steampunk ship has all manner of gratifying buttons, levers, valves and switches that kept me thoroughly entertained.
1. Horizon Chase Turbo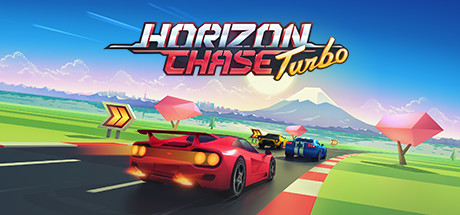 It seems that now is the time for the resurgence of Outrun influenced racers. The upcoming Drift Stage isn't afraid of blue skies and neon lights. Look out for Slipstream on the next Indie Weekly – it has wonderful low-res texture work and fun drifts. And then there's my favorite release of the week in question: Horizon Chase Turbo. Horizon Chase Turbo has the gorgeous exotic locales this sub-genre is known for, a score by a storied composer of the era, and challenging races that require near-perfect execution for the highest rewards.
The first location you visit is California and even there, the various ecosystems are well-represented. You can drive alongside a view of the Golden Gate Bridge for the first 3 races before being transported to Death Valley for an endurance race, followed by the Sequoia Forest. The final race in California is in Hollywood and it serves as an audiovisual climax – tall palm trees stand on either side of the road as the sunset turns to evening. The lane markings glow in the dark with fluoresence, and the light posts and distant building lights begin to turn on. This picturesque view is accompanied by a neon-synth track by Barry Leitch who's previous work includes genre staples like Top Gear and Lotus Turbo Challenge.
While the aesthetics and presentation are wonderful, it was the gameplay that kept me coming back. In the early races, it's straightforward to do well enough to proceed. But proceeding wasn't enough for me; I felt compelled to get the "Super Trophy" for each track. This is done by placing first while collecting all of the on-track coins. You could come back later once you've gotten nicer cars or better upgrades but if you attempt this before then, it requires you to maintain top speed as long as possible by avoiding other cars and maximizing boosts. You'll also need to collect fuel cans on the road as that is another resource you have to manage. Such a level of challenge kept me engaged and has me looking forward to seeing all of the 48 cities in real locations such as Chile, Hawaii and Japan. For that, Horizon Chase Turbo is the most fun I've had all week.