POST | Indie Weekly
Indie Weekly (Week 23, 2018)
By Richard Alvarez
We're back from a short break, this time with 5 indies you might have missed. As usual, let us know your favorites on Twitter.
5. Bunker Punks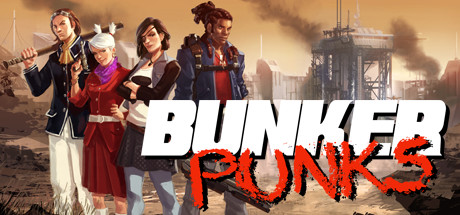 Bunker Punks is an FPS rogue-lite with modest base building. This base building acts as a sort of contextual skill tree. In between levels, you can build your bunker with rooms like an infirmary and firing range. The former will affect your health stats and skills while the latter does the same for your artillery. Each level consists of a number of procedurally generated floors. As you navigate from room to room, fair-but-annoying groups of enemies will ambush you. You could try to lure them into the corridor you're peeking out of or run into the open air by entering the room allowing yourself some maneuverability to take out your foes.
I really enjoyed Bunker Punks' old-school feel and look. The pixel art on the textures and billboards are delectable and I love when shooters rely on projectile based weaponry rather than hitscans. Everything about the gameplay felt kinetic – like the small flying grunts that will try to corner you and then self-destruct. You can try to trigger the explosion, run to safety and watch the chain reaction as it detonates any of its nearby companions. I did see complaints about enemies lacking telegraphs and while this is true visually, most enemies have audio cues to tip you off to their intentions. Furthermore, thanks to the projectile based shooting, you can literally see the bullets coming at you and evade.
Bunker Punks could stand to use a tad more variety but what is there is sharply designed and enjoyable to play. If you long for old school shooters, this might be for you.
4. Football, Tactics & Glory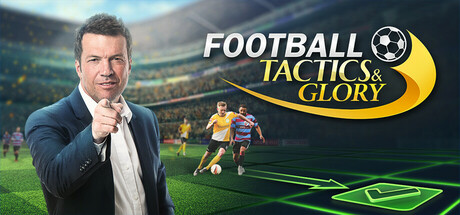 Oddly, I've had a notion to design a basketball tactics game for some time. So when I saw a turn-based soccer game in Football, Tactics & Glory, I had to find out what it was about. It may not have been quite what I expected, but I was entertained all the same. The tutorial starts with the conceit of your avatar being one of the players on the field. You learn a number of the mechanics like power shots, passes, and holding the ball. Then, it warns you that if a player approaches from behind as you're holding the ball it could result in a foul. This is a clever mechanical segue from you as a player to you as a manager. The foul results in a career-ending injury and you fast forward to 15 years later where you start a new career as a manager.
At this point, you're introduced to Football Manager-like mechanics that allow you to control every detail of your team down to the facial hair on individual players. I was not prepared for this and it was all a bit daunting. So I mostly clicked furiously to get to the next match. The in-match mechanics have you and the opposing team alternating turns consisting of three moves. The turns don't correspond with offense or defense in any way. If you're not in possession when you start your turn, you'll be trying to get the ball and move it up the field. If you are in possession, you'll be vying for positioning and a goal. If you're familiar with any grid-based tactics game, the rules of engagement will feel familiar. Each option (like passing or moving) has ranges. You can train each teammate with special skills like Sliding Tackle and Cannon Shot. Presumably, this makes team composition very important, especially in online play.
I worry about giving a full-throated recommendation since this game does have a lot of depth and seems like something you spend hundreds of hours with. That said, I did enjoy my time with it and am eager to dig in some more.
3. Shift Quantum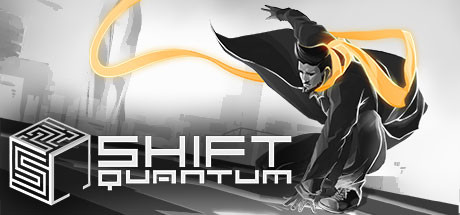 Unbeknownst to me, Shift is a popular browser game series that has since been ported over in various ways to mobile and handheld consoles. It's a black and white puzzle platformer series where the core mechanic is the ability to shift which color platforms are solid. This threw me for a loop when I first played Shift Quantum but I got accustomed to it and was enjoying myself in no time.
This entry comes courtesy of developers Fishing Cactus who have made quality games like Epistory and Algo Bot. They've really stylized the Shift series withShift Quantum by adding a cyberpunk noir aesthetic. The protagonist is sporting a black trench, the backdrop for the level is like a moving portrait of a futuristic Asian metropolis, and there's a mystery at play where it appears you're meant to save a small child. They've also kicked the gameplay up a notch by adding collectibles and new mechanics like pushable blocks. This once again forced me to shift my perspective and look at puzzles differently.
Thanks to the surprisingly absorbing narrative and the mind-bending puzzles, I'm hooked. In addition to that, there's a level editor with the expected community features. I tried a few user-uploaded levels on the Switch version provided to me by the developers and was happy to see creativity being flexed. I look forward to finishing the campaign and trying more of those u
2. Cat Burglar: A Tail of Purrsuit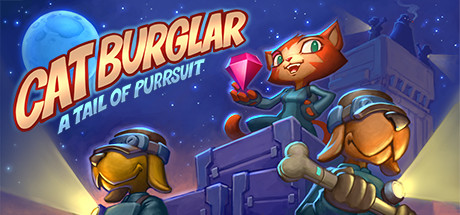 Cat Burglar: A Tail of Purrsuit is a short, isometric stealth game. While it can be completed in a couple hours, it's worth highlighting for being an adorable and well-crafted stealth game that's available for free thanks to a good cause. After each of the 7 levels, you're presented with an ad for pet-related charities like ASPCA, Guide Dogs for the Blind or Vets Beyond Borders. Technically, this is an Early Access game but it's feature complete and I didn't encounter any bugs. The developers, Gamers For Good, appear to mostly be looking for community input on balance.
In Cat Burglar, you play as a cat named Kat looking to steal 4 keys to make her way to the exit. Meanwhile there are doggos on patrol and you'll have to avoid their line of sight and any search lights. You can also collect a number of pink diamonds for an additional challenge. As an occasional completionist, this compelled me. Keys and especially diamonds might be hidden out of sight requiring you to adjust your perspective similar to Captain Toad: Treasure Tracker. While I wasn't presented with any very significant challenge, it was still fun enough to search for hidden goodies. For its serious cause, surprising quality and unquestionable cuteness, Cat Burglar is an easy recommend.
1. CometStriker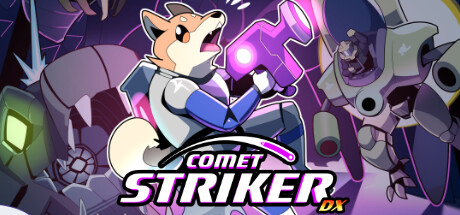 CometStriker is the rare breath of fresh air when it comes to NES inspired indies. While it's not afraid to bear its influences (even the intro vignette calls back to games like Ninja Gaiden), it feels unlike anything on the seminal 8-bit console. This game is a two-way shooter. That is, you press one button to shoot left and another to shoot right. Outside of that you can navigate your pilot on both axes and boost in your current heading. The levels are built around single-screen rooms with branching paths, as in The Legend of Zelda, and each room has a unique and cleverly designed encounter. You'll have to contend with a variety of enemies and obstacles and will likely be thrown a bone in the form of a powerup – a shield, supergun, multi-boost or health pack.
In the case of the multi-boost, it will allow you to do up to 3 dashes in succession before triggering the normal cooldown. It's this sort of attention to balance that developer Iced Lizard Games has executed to perfection. Another example is that your movement speed is slower when you're shooting This encourages you to alternate between firing and evading. Similarly, everything you need to be aware of has a lively visual and audio cue. When your dash cooldown is complete, it expands a green ring around your pilot and makes a bubble-popping sound to let you know you can boost once again. These touches are all complemented well by a scoring system that had me fixated on every detail of my play.
All told, there are 5 large levels – each with a boss and mid-bosses – and I'm going to shoot for S-ranks in each of them. That's how hooked I am. There are also unlockable modes, like Boss Rush, that help complete a wonderful package.