POST | Indie Weekly
Indie Weekly (Week 24, 2018)
By Richard Alvarez
Here are the top indies you might have missed from last week! Let us know your favorites on Twitter.
7. Dawn of the Celestialpod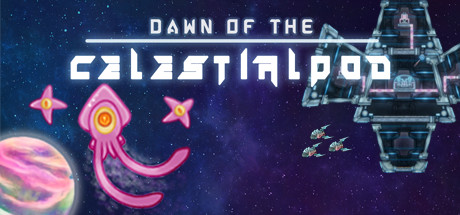 Reminiscent of Octodad or a Bennett Foddy creation, Dawn of the Celestialpod makes a challenge out of movement – something that gamers take for granted. While you have opportunities to power your cephalopod's space swimming prowess, it never feels second nature. You're tasked with infiltrating small spaceships and freeing their sapient power sources. You have control of two of your tentacles; these stick to most surfaces on the ship. You can shoot a laser that will destroy some walls. This is how you'll board the ship, either by boring through the wall at your spawn point or by navigating the perimeter and finding a more clever entry point. You can also thrust gently (and more deliberately as you upgrade your skills down the line). However, attempting to rely on this would be a folly. You'll need to master the tentacle grappling to exit the ship in a timely manner – which is a necessity since a timer counts down as soon as you free your new friends. Failure means having to restart the level in full.
I never found the tentacle-based movement to be predictable, as it were, but I suppose that's the point. Likewise, the triumph, as in Texas Hold 'Em, lies in patience and the ability to mitigate risk. To that end, there's a puzzle solving aspect to this game. Occasionally, foes that look invulnerable can be dispatched in surprising ways. Sometimes, you'll find that your rescuees are harder to reach than expected. And as I previously mentioned, it might be better to enter the ship from an alternate makeshift entrance. If a level just seems impossible, you may have the wrong approach. Dawn of the Celestialpod challenged me in ways different than I'm used to but in a very familiar level-based format. It's a bold and surprising game and that made up for my frustrations in my playtime.
6. Brotherhood United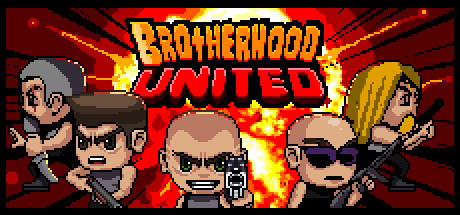 Inspired by Metal Slug, Contra, Mega Man and other action platforming classics, Brotherhood United packs a punch. Of those games, it feels most like Metal Slug: in part due to the mountable vehicles and in part by asking you not only to eviscerate your foes but to save your brothers – you appear to be a member of a bike gang. You can grab upgraded weapons, lob grenades and there's even an active reload modelled after Gears of War that'll get you back on offense quicker. This game presents an engaging challenge with a 3 star system and varied bad guys like jetpack joyriders that are hard to nail down. The 3 star system rewards you for killing all foes or saving all bros, for example, providing an additional goal for skilled gamers.
There are 20 levels in all, with a total of 8 bosses. Another neat touch is the ability to customize your character. You start with a character editor but pick up equipment along the way that will change your avatar's appearance. At $4.99, Brotherhood United is a solid value if you're a fan of run and guns.
5. Adventure Delivery Service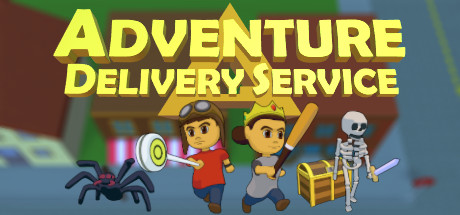 In Adventure Delivery Service, monsters are known for stealing packages and taking them to their underground lairs. It's your job, as a delivery man, to rescue these packages and deliver them to their rightful owners in this delightful roguelite dungeon crawler. The format is fairly familiar - you delve ever-deeper underground grabbing whatever loot you can to aid you in your quest. I played with mouse and keyboard and in that format, Left Click was mapped to melee attack and Right Click was mapped to your ranged weapon. Middle click can target an enemy – this was great for ranged weapons but also helped with bombs which were mapped to Ctrl. Finally, you could roll out of danger with Shift.
Clicking at your enemies was extremely satisfying and there was a degree of strategy involved, especially as you proceed. As you enter a room, any open doors will lock ensuring you have to dispatch of all the baddies in the room before you can move on. Some of these rooms can overwhelm you with sheer numbers but the types of enemies are an important consideration too. Rolling away from danger is key but be careful not to roll towards a piranha plant which would be a worse fate than being attacked by a relatively harmless green slime. Similarly, you may want to actually roll towards a bad guy with a ranged attack. These can pester you endlessly so best to take care of them early.
All the while, loot is plentiful, if not always useful. You can upgrade your melee and ranged weaponry as well as shield and passive gear. Each floor has a shop for even better equipment and an opportunity to invest in your skill tree – one of the random drops are computer chips which are your currency for skill upgrades. On every run I felt completely in control, even approaching overpowered, until the moment I wasn't. At any moment, the tides could turn. This encouraged me to not get too cocky as I entered each new challenge. For this, I kept coming back to Adventure Delivery Service for just one more run.
4. Protolife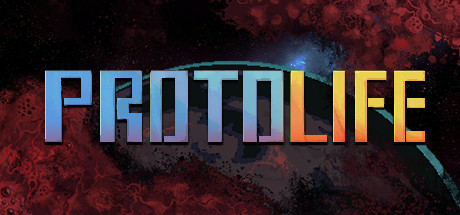 Not one for passive tower defense games, I love when games like Orcs Must Die add active elements to the mix. Protolife is the latest entry in active tower defense games. This one has you playing as a builder robot in a top down playfield. You must protect your base by placing blocks in configurations that will form towers. A tower's cone of fire is determined by the configuration you choose. For example, if you make an L shape with 3 blocks, it will fire diagonally in the direction of its corner. As you progress, you gain new blueprints like, four blocks in a square will be a defensive stronghold that takes more hits to damage. I found this block configuration system to be particularly clever and a nice way to spice up the genre.
As you build, a fungus-like primordial mass will alternate between sleeping and growing cycles. When it grows, the mass approaches your base. Nests are embedded into the primordial fungus spawning insect-like creatures that rush your base. Early on, you gain crystals that can augment your towers and even later you learn a configuration that can even synthesize crystals. At this point, the game goes from feeling like a tower defense to an RTS-lite – another clever touch I find compelling. I haven't gotten much further, but it seems like this is also when it gets pretty challenging.
In addition to the innovative mechanics, Protolife sports excellent presentation. A bleak world is communicated well thanks to solid pixel art and an appropriately harsh mix of bass lines and insect squishes. You're graded on each run, which adds some replayability to the 30-level campaign. Protolife is a hidden gem that's worth a look.
3. Kilcount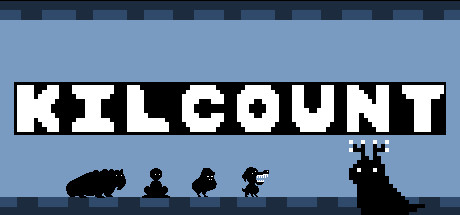 Kilcount is a charming sci-fi adventure where the "lovingly written script" (as the store description accurately puts it) is the star of the show. A galactic scale war has left few survivors in the known universe and you're stuck with a couple dozen of them on this warship. All being very eccentric and of various bemusing species, they have interesting needs and it's up to you to help them out. Or not.
The game plays out in top down 2D fashion. The color palette is mostly black and blue and the characters are much more detailed than Atari art, but somehow still evocative of that era. As you go from room to room, you can chat it up with your shipmates or rummage through their belongings. Each interaction has punchy dialogue and narration worthy of genuine chuckles – like the hostile robot that wants to take you into custody but can't make good on its threat thanks to buggy software causing it to restart on an endless loop. Each of the diverse characters will want something from you but fulfilling their needs is no straightforward affair. It involves putting together clues and chaining requests in the right order to get your companions what they need.
A playthrough takes 1-2 hours and there are 5 different endings. The lighthearted writing will keep you engaged as you investigate every corner of the warship.
2. NEO NEO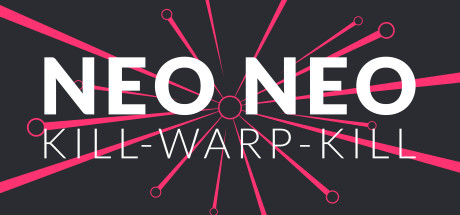 NEO NEO is a top-down, arcade-style shooter where the high scores are more Super Hexagon than traditional. That is, they're measured in double-digits more often than not. Similarly, your first few runs will last a matter of seconds. In this game, you control your avatar with WASD and aim with your mouse – fire is mapped to left click and a warp skill is mapped to right (NOTE: this game is not control pad compatible). You navigate through boldly colored corridors as a flood pursues you making sure you don't stand still for too long. Enemies have a hair trigger so it's imperative you use cover and warp to your advantage.
Warping will jump you to your foe, instantly killing them and granting you with their weaponry. Upgrading your weapon is a necessity since your default gun is quite weak and takes 4 hits to kill a grunt. There are a variety of firearms to keep an eye out for depending on your playstyle: shotguns, semi-automatic, ricotheting bullets. The choice of weapons make your warps meaningful, as long as you can manage to think about it among the twitchy gameplay (bullet time does help in this regard). The various room layouts also encourage a surprising depth of tactics. There's destructible and permanent cover and trap-like hazards that make each room a brain teaser in its own right.
The fast-paced gameplay continuously encouraged me to restart every time I lost. Additionally, there are a number of enticing modes to unlock, like Infinite Warp and Shotgun Frenzy. The amount of content in this $2 gem is impressive and there's already a large update coming in July. If arcade action is your jam, definitely give NEO NEO a purchase.
1. OVERWHELM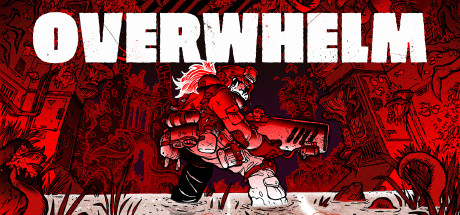 At E3, a new small publisher named simply, Untitled Publisher, made waves with the announcement and release of an action horror game, OVERWHELM. The trailer was eye-popping for how it evoked intense atmosphere with minimal resources and the game itself fulfills this promise. Developer Rauri O'Sullivan, maximizes a six color palette with environmental hazards and hostile enemies that appear menacing regardless of size. The sense of dread is ever-present and only looms larger as you progress.
OVERWHELM is a pixel art platformer with permadeath and a Metroid-like map. You have a melee attack that doubles as an in-air dash and a gun with 99 rounds. Your goal is to acquire 5 crystals but unlike the saga of the galactic bounty hunter, you can choose your path freely and reach the crystals in any order. Nabbing a gem only spells peril for you though as it turns out they're all being guarded by one of the game's bosses (like a giant sandworm or a monstrous squid). Even if you defeat the boss, OVERWHELM takes this opportunity to make your journey more difficult. This is the point in a metroidvania where your powers are augmented and you're able to explore more of the map. Here, your enemies are augmented, making the map even more hazardous.
I'd like to take this opportunity to point out that perhaps my using of the word permadeath is a little misleading. You have a total of three lives before needing to restart your run. Once you retrieve a crystal and return it to your base, it actually resets your life counter and refills your ammo back to 99 – the one respite provided in OVERWHELM. The nature of a game like this is that once you're good enough, one actual run is very short. How long it takes reach that level of mastery will vary from gamer to gamer but, there's also a Celeste-like assist mode. This attention to detail exemplifies why OVERWHELM is one of the biggest surprises out of E3 and easily the most fun I've had all week.