POST | Indie Weekly
Indie Weekly (Week 26, 2018)
By Richard Alvarez
Here are the top indies you might have missed from last week! Let us know your favorites on Twitter.
4. I may die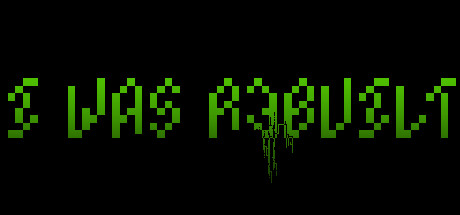 I may die bills itself as a rage platformer which is sometimes a red flag for bad level design. Thankfully, that's not the case at all here. Despite the game having somewhat amateurish quirks, the level design made my time with I may die very enjoyable. Navigating through all the different types of obstacles is challenging but, fair.
Being more forgiving than it lets on, this game has pretty reasonable checkpoints, infinite lives and slain enemies don't respawn when you do. If you're looking for more of a challenge than reaching the end however, it's all about getting all the coins and minimizing deaths.
I may die is a fairly standard entry in a fairly genre but it's nicely done and was well worth my time. If you're curious, there's a demo available, so check it out.
3. Youropa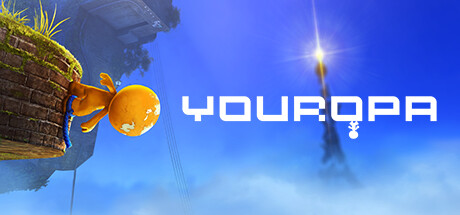 It's uncommon that a game really asks me to take all three dimensions into account. When it does, it's usually disorienting to me. Most often this effect is relegated to space sims and Descent-alikes but, more recently Snake Pass had a similar property. Between the awkward controls and having to consider the space around me in all directions, it took some time to get adjusted to the game. Youropa has a similar quality. You can't jump but you can walk onto walls as long as there's a sloped edge between it and the floor. You'll still have to be mindful of gravity as well – walking off a ledge will still drop you downwards whether you're right-side-up or up-side-down. Confused yet?
This gimmick is really neat though and has me looking at its game world differently than others. I'm constantly evaluating edges to see if its possible to reach a distant platform and how resourceful I'll have to be to get there. Getting to the end of the early levels is straightforward, but there are three cassette tapes hidden about the stage. I'm still unclear if they're all attainable when you first enter a stage or if you have to come back once you've unlocked some abilities.
Also of note is the fun character editor. Your avatar is a white and blobby humanlike sort of being, akin to Gang Beasts or Human: Fall Flat. But within the first 5 minutes, you get access to a spray paint-based editor. You can color your avatar and place stamps including facial features like eyes and mouth. The result feels artificial but still cute as hell. Despite the ramshackled environments, this lighthearted abstractness is persistent. There's also has a robust level and city editor but there's no Workshop integration as of yet.
Youropa provides a fun and mind-bending challenge with puzzles that continue to develop as you unlock abilities and knowledge. I look forward to getting through more of the campaign, finding more collectibles, and any updates the active developers may have in mind.
2. Xenocite Clad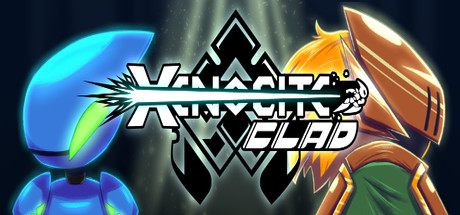 Xenocite Clad is an exploratory action platformer with a focus on swift movement. It released into Early Access and while I'm going to give a full-throated recommendation for this one, the Early Access label is appropriate here. By the blurb on the Steam page, this game currently has: "14⁄37 Areas, 12⁄26 Upgrades, 9⁄27 Bosses". Additionally, navigating the menus with a pad is clumsy and the writing that is there seems to be mostly placeholder. Thankfully, the content that exist is really fun and has been designed with a vision that separates Xenocite Clad from other entries in the genre.
First, is the aiming system. There are a number of weapons and one of the ways in which they vary is in how you aim. The default weapon has a proximity-based targeting system – your fire will focus on the closest enemy or target-able object. This can be frustrating to a certain extent but, appears to encourage you to get up close and personal in order to take out your foe.
This gels well with the second unique mechanism in Xenocite Clad: the brisk, sometimes unwieldy, movement. Your character, Xalia, may have a floaty jump but slopes affect her leap greatly and she has a very helpful dash. On upward slopes, you can jump greater heights, similar to the the platforming physics in the N series. These physics can occasionally make Xalia a challenge to control but also make her extremely powerful once you master them.
Together, the targeting and the movement result in something novel – like when a Japanese designer takes on the third-person shooter genre and comes up with a Vanquish or a Binary Domain. This is presented in a standard Metroid-like structure. Unlocks will help you progress to different areas, sometimes allowing you to open differently-colored doors. These new paths can lead you to teleporters which transport you to levels with a similarly open structure and a tough boss.
The levels all have a distinct style to them but with a well executed cybernetic sci-fi aesthetic throughout. The accompanying score is also very good and surprisingly bouncy in a way that makes the world feel less lonely than Planet Zebes, in Metroid. I can't truly report on the full product in its current state but it feels like I've barely scraped the surface of this Early Access gem. Furthermore, the developers are extremely active on Discord and open to feedback while maintaining a keen artistic vision. Consider at least downloading the demo if you're looking for something a little different from the average action platformer.
1. Starman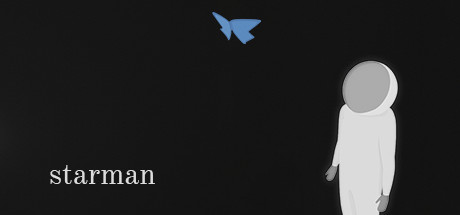 Being an isometric puzzle game, Starman may bring Monument Valley to mind, but this game stands on its own as a thoughtful and unique puzzler. The environments are rich with detail and evoke an elegant, industrial setting. The visual stylings are distinct as well. Starman is rendered in black and white with a grainy filter. This helps place the focus on the lighting which, not so coincidentally, is also the focus of the puzzles.
I started each level eager to touch the interactive elements of the room. While the goal wasn't immediately clear, each touch revealed a little bit more. In pulling levers, and turning handles you see how the room operates and quickly your goal (but not the solution) becomes clear. Light the transparent block and take it to the designated spot on the floor. Well that seems easy. If I lower this ramp, then I can just walk the block over. But, why does lowering the ramp also turn on the wall of lasers? Ah – turns out the wall of lasers will yank the light away from my block as it passes through. Now what?
This feedback loop of trying something new and encountering gotchas is clever and engaging. Perhaps this is why it was a bit frustrating that your starman moved at such a lumbering pace with no ability to queue up commands (e.g. pick up the block then, take it to that tile, and drop it). I think this deliberate stride was a good fit stylistically but, there were occasions where I knew the solution and just wanted to fast forward through the actual steps.
While there's little in the way of exposition, the narrative is contemplative and seems to have been given much care. You are dreamily exploring a planet that is no longer bussling with life yet, pristine structures remain in place. Between levels, you throw a ball of light into a campfire and a blue bird rises from the sparks. Death and life seem to be a central theme mirroring darkness and light. I'm not sure what it all means but it pulled me in all the same. Available on mobile platforms, as well as Steam, Starman gets my highest recommendation of the week.