POST | Indie Weekly
Indie Weekly (Week 27, 2018)
By Richard Alvarez
Here are the top indies you might have missed from last week! Let us know your favorites on Twitter.
4. DERE EVIL .EXE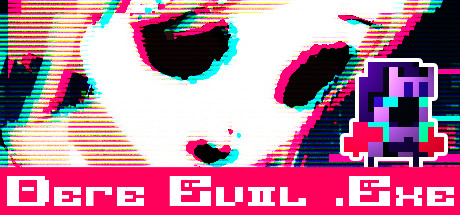 Billing itself as a meta horror 2D platformer, I had to know what DERE EVIL .EXE was all about. Even more interesting, this game is one of several in a universe created by designer Darius Immanuel Guerrero. You can see the full collection on his itch.io page. I didn't get the opportunity to play the others but DERE EVIL .EXE did not disappoint.
This game is a moderately challenging platformer where the fourth wall has been obliterated. The game's developer is a character in the narrative and he is vying for your obedience, opposite Yanna who has hacked the game and is telling you to leave and turn the game off. The mechanical elements in this game similarly cause you to second guess everything. For example, the AI narrator tells you to not collect coins. But this goes against every platformer bone in my body so, naturally, I grab every coin in sight only to die shortly after.
I really don't want to spoil the surprises the designer has implemented so I highly recommend giving this game a try for yourself. It's a buck, has an interesting narrative and solid platforming. My only gripe is the lack of gamepad compatibility. Outside of that, I highly recommend this for the novelty alone.
3. Seeds of Resilience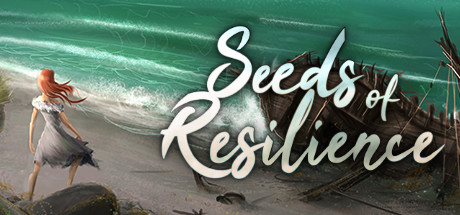 Survival games like Don't Starve can often become frantic as you are running low on resources and time. Seeds of Resilience can get harsh but, the turn-based nature manages to reduce the level of stress and keeps you from feeling overwrought. You start as a trio shipwrecked on a deserted island. The two selectable islands are pretty small. It's unclear if this is the result of Seeds of Resilience being in Early Access or if the islands will generally stay this size. Nonetheless, there's enough to keep you occupied as you help your stranded trio to persevere.
Each action takes a number of hours for a person to complete and a turn is exhausted once each of your members are out of hours. You'll need to gather food, build resources and dwellings, and plant. All the while, you never know when an earthquake or wind storm might occur. These natural disasters are a double edged sword – they may ravage your supplies but they will also bring your more resources. For example, tidal waves can bring resources from distant lands.
Interestingly, all of the building techniques are influenced by medieval craftsmanship. A lot of research has gone into making the dwellings and constructions authentic and realistic. This gives Seeds of Resilience a unique texture. The last note I'd like to make about this game is the excellent UI. The designers have packed a lot of information into an easy-to-navigate menu, making everything you need to learn a click away. While Seeds of Resilience still has some time left in Early Access, I've really enjoyed my time thus far and recommend you take a look.
2. Ashi: Lake of Light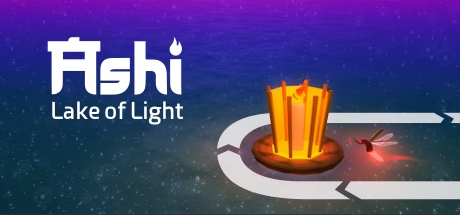 Inspired by a lake with gorgeous lights and stunning views of Mount Fuji, Ashi: Lake of Light is a serene and original puzzle game. A firefly sits on a lily pad and will fly away on your say so. Lanterns in its path will alter its trajectory and your goal is to use those lamps to get the firefly through an exit gate. You can light and extinguish the candle in a lantern; once lit, your insect will make a 90 degree turn when it encounters the source of light. Gradually, more mechanics get introduced – for example, some lamps can be tapped on multiple times for a stronger pull on the firefly. If tapped to the second level, the insect will make two turns around the lamp before proceeding; resulting in a 180 degree turn.
In addition the satisfying pacing, the visual effects and sound design make for a truly tranquil aesthetic. One nice touch in this regard is how your firefly leaves a pleasant trail of light for you to examine when you can't guide her to the exit. For being a gorgeous puzzle game with a robust set of mechanics, Ashi: Lake of Light is one of my top games of the week.
1. The Neon Boy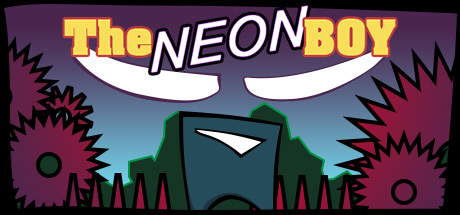 While The Neon Boy certainly feels like a direct descendant of Super Meat Boy in the platformer family tree, it has more than enough of its own identity to be looked at independently. Your fluorescent avatar has a double jump, infinite wall jumps and an exceptionally sticky wall grip. What stands out most however, is the remarkable level design. These are generally linear but span multiple screens. They sport a fair challenge with expert pacing. The opportunity to catch your breath after a taxing segment is very welcome.
There are a total of 80 levels across 4 worlds. In each, you hit a switch to open the exit. Reaching the exit in a given par time adds a layer of challenge and so do the levels that have collectible stars. Buzzsaws, lasers and other hazards pepper the screen from various angles. In particular, the last level in the first area is quite the gauntlet. Already a tight space, the corridors are packed with spikes and saws alike. There are no checkpoints, but the deterministic nature allowed me to learn the level, one segment at a time, without trying my patience.
Throughout the playtime, The Neon Boy continued to be well executed comfort food. Sure it wasn't easy but, I knew what I was in for. If you're a fan of this genre, this is a natural title to recommend.