POST | Indie Weekly
Indie Weekly (Week 28, 2018)
By Richard Alvarez
Here are the top indies you might have missed from last week! Let us know your favorites on Twitter.
8. Escape from Tethys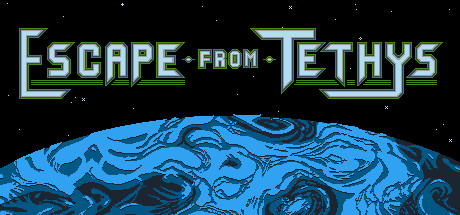 Escape from Tethys is a pretty unforgiving Metroid-alike. Save points are rare, your health is low and combat is difficult – in part due to the lack of 8-way shooting. In a sense, it maintains the toughness of the original Metroid despite a full mini-map. The difficulty didn't turn me off, but there is an Easy mode I'm considering. More importantly, while the combat is a challenge, it's certainly not poorly designed. The first boss makes that immediately clear. As you watch and listen for cues, you'll learn the points at which you need to jump around hazards, before closing in on him to drain some life.
The upgrades seem to be more combat-focused as well. My first unlocks were a powerful secondary weapon and then, more ammo for that weapon. There are mobility upgrades as well but I haven't gotten to those just yet. As for presentation, the music and pixel art are well done though, not particularly memorable. In short, if you're looking for a more combat-oriented Metroid, consider Escape from Tethys.
7. Mars or Die!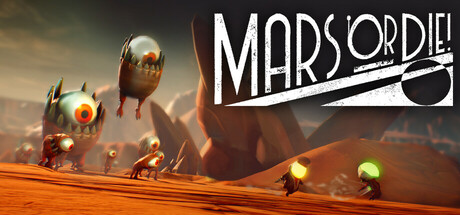 We are fans of 34bigthings here at Notable Releases. Redout is a force unto itself and I enjoyed my review copy of the more recent Super Inefficient Golf. Naturally, I was excited to see what was in store for their latest entry. Billed as a mix between tower defense and roguelite, Mars or Die! has you conquering Mars on behalf of an absurd fascist idealgue. You start as Scout Bean, an engineer with a shield to withstand attacks. You later get the ability to also control Major Bob who carries a firearm instead of shield.
The central loop starts you off with gathering resources and building. You can build towers like auto-miners which extract resources from crystal depots. In turn, these resources can be used to build more towers: like armories, turrets and oxygen tanks (remember, you're on Mars). Once the ambush begins, you'll need to be ready to fight and survive. With Scout Bean, turrets are that much more important since you have no means of offense.
This loop is engaging and I like having active control of an avatar on the battlefield. Furthermore, the bonus goals felt just out of reach in a way that offered a challenge and kept pulling me back in for one more try. To that end, I'm very surprised at the negative user reception thus far. I thoroughly enjoyed my time and am looking forward to grabbing the bonus goals and unlocking Endless. With that, Mars or Die! slides into my recommendations for the week.
6. Mindball Play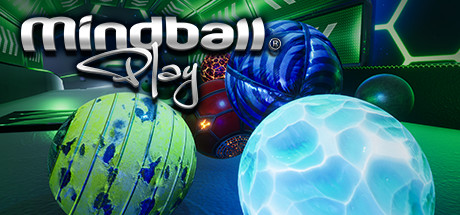 As a fan of Super Monkey Ball and Marble Blast Ultra, it would appear that 3D marble platformers never quite hit like I would have liked. Mindball Play enters the fray with a Mario Kart meets Marble Madness entry. While this makes a great local and online multiplayer game with friends, the story mode is surprisingly well-considered here.
Each race has a fun intro blurb that tells a story while introducing mechanics: like McCheaty finding an illegal stash of pickups. On this level, McCheaty litters the track with oil slicks before you get access to pickups. I love this example because it's a showcase of clever objective design. With no offensive tools, it behooves the player to get ahead of McCheaty before he can do too much damage.
The handling itself feels good, especially once you get a handle for how to use brake, jump, and spin. And while I didn't get a chance to go online, I'm happy to report my son and I enjoyed a few local games. Mindball Play is an easy recommend for people that may be in search of a novel take on kart racers or marble platformers.
5. The Spiral Scouts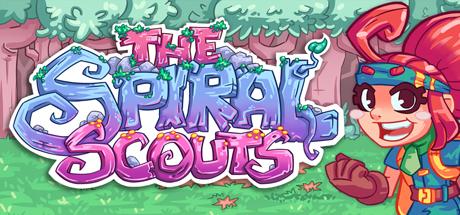 The Spiral Scouts is a potty-mouthed puzzle adventure in the graphical styling of Paper Mario. Given the cutesy art style, the unabashed butt juice jokes can be jarring and honestly, they remained pretty obnoxious to me. My personal tastes notwithstanding, the writers are clearly talented and the story remained entertaining. Moreover, the puzzles were expertly crafted.
The cold open into a puzzle with no instructions sets the tone. The puzzle room is bare and everything you need is within. After your eureka moments lock into place, the solution becomes clearer and before you know it - you're onto the introductory portion of the story. The message this sends is that while the puzzles may offer some challenges and there's little in the way of hand holding, the game is self contained and the puzzles should be fair. Interestingly, the trials are very diverse: they range from decoding sigils to matching a pattern of colors on a tiled floor. I found that a paper and pen helped as they got more complex.
In addition to the fun art and the well-designed puzzles, the music is excellent as well. Given the quality of presentation and gameplay, I'd argue that the asking price of $10 is on the low side for The Spiral Scouts. Even if you're worried about length, the 50 puzzles should take somewhere between 8-10 hours. If you're into puzzles, this might be for you.
4. Pato Box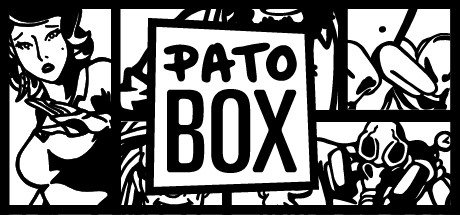 Pato Box was released on PC back in March. Most recently however, it was ported to the Switch and in an effort to offer more Switch coverage, I've given it a try for this Weekly. It quickly revealed itself as "extremely my shit".
This game is part Punch-Out!! influenced boxing and part interactive graphic novel. It's all rendered in a beautiful black and white 3D world that feels reminiscent of Platinum's Madworld. And the soundtrack is a haunting fusion of hip hop and synthwave. Did I say this game was my jam? Oh and by the way, your avatar is a boxer with the body of a man and face of a duck, hence Pato Box (pato is Spanish for duck).
The boxing gameplay emphasizes pattern memorization like Punch-Out!!, but turns the silly up to 11 by incorporating lasers, electric charges, axes, and food. This made each fight novel – I looked forward to each encounter and it ensured pattern discovery a continuous effort. Meanwhile, the story is a Kill Bill style revenge tale where you take on everybody responsible for your downfall. You make your way up the gang's headquarters, exploring the casino, laboratory and other unique areas. These sections are fairly rich and provide story bits and mini games.
If you just want the fights, there is an arcade mode that lets you get right down to business. You'll get graded on your performance for that true arcade experience. In all, Pato Box is a robust offering that makes something new out of its influences. Whether Steam or Switch, be sure to check it out.
3. Danger Zone 2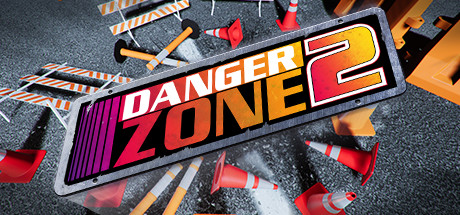 Criterion is well known for its now-legendary Burnout series. With a physics engine that gloriously models destruction, crash mode became a fan favorite of the series. Now, Three Fields Entertainment, a brainchild of Criterion founders, has been specializing in this love for destruction since 2014. Danger Zone 2 is the second entry in a series that builds on the crash mode created for Burnout 3, specifically.
This game lacks a bit of polish: there's no music and just a bare bones UI. But I found the gameplay to be exciting, varied, and challenging. The main goal is to cause as much monetary damage as possible. You can get major bonuses by grabbing the icons scattered about at the destination. The explosion icons, for example, will grant you an extra Smashbreak – the opportunity to explode your car for some more hangtime. Given that you have control of your car in the air, you can use a Smashbreak to redirect your car to a busier part of the road or towards missed bonus icons. The run up objectives similarly add flavor to the formula. You might be asked to check all the taxis, or chain boosts together, or take all the ramps in a level.
These variables ensure that the levels have been authored in such a way that each can have something that makes it unique. Whether it's the car you're driving, the secondary objectives, the track or the layout of the bonuses. This variety of gameplay and exhilarating driving reminded me of my favorite driving games: Burnout 2, Driver, and Stuntman. I can't wait to dig back in and grab some platinum medals.
2. Indie Pogo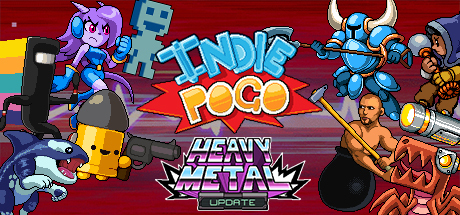 Trying to get my non-fighter friends into traditional fighting games is a nonstarter. Thankfully, games like Divekick and Lethal League offer an on-ramp by removing the need for high level execution and reducing the number of systems to consider. Indie Pogo is the latest entry in this low-barrier subgenre. In Indie Pogo, your character auto-jumps every time you land. Landing on your foe's noggin is a Pogo Attack and it's key to staying airborne longer as it resets your other abilities (i.e. air attack, dodge, air jump). As a platform fighter, you can have up to 4 players on screen and keeping your opponents from making it back to the playzone is a valid way to score.
While Indie Pogo does have a lower barrier to entry, each character in this mega cross-over event is incredibly unique – ensuring a high skill ceiling. My favorite, Penelope, is all about fierce stage control. Her neutral air attack is a mine that can hurt your opponent but gives you back some HP as well. Viridian, from VVVVVV, is a simpler character. His gimmick, however, is that he can flip gravity for himself by holding the jump button. This can make for some tricky movement and longer hangtime.
There are 14 characters in all (and more on the way), but you only start with 5. You have to unlock the others in the shop. While it takes some time to rack up coins, the intent is clear – lock away more complex characters until players have had a chance to get more familiar with the game. This is evocative of how designers, Lowe Bros, have incorporated a low skill floor and a high skill ceiling for a game that people can enjoy at various levels. This makes Indie Pogo one of my top picks for the week.
1. The Spectrum Retreat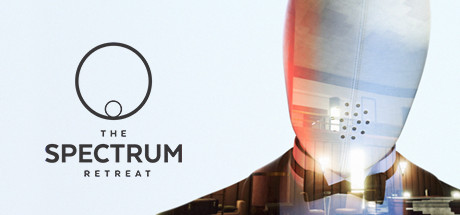 What happens when a superintelligence takes on hospitality? In the Netflix series, Altered Carbon, AI hotels have not seen a single customer in half a century. Why? They're "too clingy". The Spectrum Retreat's narrative revolves around this central question and comes to a similar conclusion. If an AI's goal is to get a patron to stay as long as possible, how far will they go to meet that objective? This games spins a beautiful and mysterious tale about a guest, unwittingly kidnapped by the hotel, as they struggle to recollect their past – warts and all.
The game takes on two fairly disparate modes: a light quest framework within the hotel where the mystery is slowly uncovered and Portal-like "authentication chambers" in which you must best a series of puzzle trials in order to proceed. These two complement each other and indeed, even coalesce in ways I won't spoil. Navigating the hotel is a pleasure thanks to the intricate art deco trappings. The puzzles have you extracting color from rectangular prisms: you can extract one color at a time and then place it on a blank prism. This mechanism will toggle blockades, hopefully opening up a new path and getting you closer to the exit. Naturally, more mechanics are introduced and the trials get more complex.
I tend to be a bit aloof when it comes to game narratives, but this one pulled me in. So far, the sci-fi mystery sits alongside Black Mirror and Ex Machina as a gripping exposition on the "be careful what you wish for fable. Between this and the well designed puzzles, The Spectrum Retreat is more than my top pick for the week – it's on my games of the year list.