POST | Indie Weekly
Indie Weekly (Week 29, 2018)
By Richard Alvarez
Here are the top indies you might have missed from last week! Let us know your favorites on Twitter.
7. Mugsters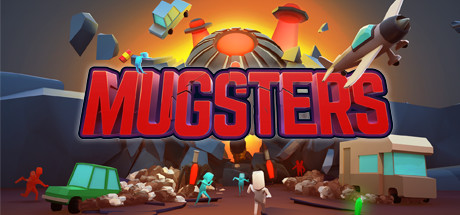 Mugsters is a beautiful, action-packed, destruction sandbox. The art style immediately drew me in: the low poly style, replete with saturated colors and silly animations are something to behold. Thankfully, the gameplay complements these traits. The way vehicles tend to oversteer and the slight unpredictability of your own destruction mean you should be ready to improvise at all times. In Mugsters, you can complete a level by just making it to the plane at the end of the island and taking off. But that's straightforward and the challenge comes with the secondary objectives: save other humans on the island, collect the crystals and destroy hardware that would be valuable to your alien captors: satellites, generators, etc.
Of course, the physics sandbox of Mugsters means that how you accomplish these goals is part of the fun. For this reason, this game shines brightest when it encourages you to try something new. It can do this by giving you new obstacles and new tools but my favorite is when it surprises you. Like when a group of enemies ambush you as you're trying to redirect a laser, or when you start to cross the nearby bridge and find that it's crumbling under your weight and you have to hurry to the other side. All of these hijinks play out much better with a co-op partner but it was enjoyable in single player nonetheless. For fun vehicular destruction, with or without friends, take a look at the excellent Mugsters.
6. Gotcha Racing 2nd
Me and Gotcha Racing 2nd definitely started off on the wrong foot. I knew about the gacha mechanics but this game literally kicked things off by having me turn the crank on a toy machine a few times to build my first car. It subsequently gave me points based on my placings which I could then use to spend on more loot boxes to build more cars. Given that I was woefully underperforming every time I tried a new track, it felt like I was grinding my way to wins.
And then, something clicked. The tracks, and opponent cars therein, were a puzzle to be solved. And the solution was, in fact, an overpowered car that you can scrounge from the parts in your garage. The act of skilled driving was important but, secondary to building a car whose benefits are suited to the level at hand. The racing gameplay itself is reminiscent of late-80s racers like R.C. Pro-Am. You have your typical gas and brake buttons but, you also have an "ability" button whose action can be provided by one of your car parts. These abilities are usually dual-edged. For example, one gave me a boost in speed while active but then made me slower for a short amount of time afterwards. If I timed it so that it ended as I was approaching a turn, then I could nullify its disadvantage.
What I liked about this gameplay was that it rewarded my creativity, as much as my dexterity. Given the bite-sized morsels of gameplay, I could see how it made its home first on 3DS and now Switch. I adored it on PC, but if you prefer these sorts of games on-the-go, consider those platforms as well.
5. Ice Caves of Europa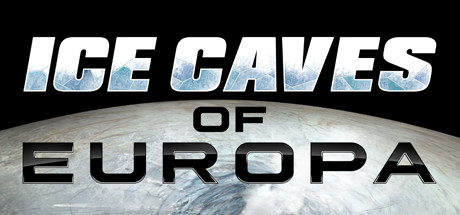 Ice Caves of Europa is a game where you pilot a drone and explore philosophical considerations of conciousness, politics, and technology. It effortlessly transitions between challenging momentum-based flight mechanics and contemplative exposition. Both of these halves are light on bloviation and instead, leave you to do the thinking. That's not to say it's apolitical – only nuanced.
The piloting can be quite difficult but also fulfilling. The designers have created a sort of tiered difficulty by allowing you to choose between unstable and stable flight modes. The latter is more powerful when mastered, but also more demanding. In either of these modes, you can toggle auto-hover. You're exceptionally slower in auto-hover but you're less likely to cause a major collision, making it very helpful in tight spots. The developers at Io Normal have also included a Time Trial mode if you want to compare your skills against others in the Steam Leaderboards.
Between the well-written narrative and the unconventional flight gameplay, Ice Caves of Europa is delivering on their design goal of challenging "your reflexes and your mind". I'm anxious to play some more and see where this game takes me.
4. The Path of Motus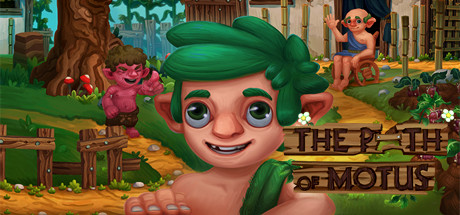 "Follow your dreams." It's almost cliché advice at this point, but it certainly hasn't lost its luster. When communicated with the proper nuance and context, it's easy to see why. Or perhaps it's easier when viewed from the other angle: don't let other people dictate what you are capable of. Other people's limitations are often the limitations that they've set for themselves, projected unto you. That is the lesson of The Path of Motus, a heartwarming puzzle platformer.
This game sees you setting to make it out of a forest that no other forest dwellers have made it out of. Naturally, since they haven't made it out, they send negativity and insults at you for even trying. You can dodge these, but it's much easier to nullify them by hurling your own insults back. This is all metaphorized by colored projectiles that you and your foes shoot. The colors of the projectiles match those of the X, Y, and B buttons on an XBox pad. Thus, if your enemy shoots a blue projectile, you can nullify it with X before sending back a projectile of your choosing. Similarly, if you're faced with a green projectile, your only option is to jump around it with A.
In addition to this platforming, there are graph puzzles you must solve in order to build bridges and proceed. The game will present you with a series of nodes. Each node has a number within and you have to create a connected graph, where the count of edges touching a node match that number provided.
These two gameplay elements are interesting enough to sustain its short playtime and even warrant additional playthroughs. Furthermore, the charming and slightly awkward art and soundscapes mesh well with the feeling of overcoming bullies to reach your dreams. All told, The Path of Motus is a truly touching game that's well worth your time.
3. Bomb Chicken
Nitrome is well known for their prolific output on mobile. Most notably, their auto-runner, Leap Day, has received over a million downloads on Android and iOS. And if you follow COO Jon Annal on Twitter, then you may have seen some of his Mario-themed Leap Day mockups over previous years. Now, they bring us their first Switch title: Bomb Chicken.
You play the role of a bomb-laying chicken and while you can't jump in this puzzle platformer, the bombs are quite versatile. The explosives you lay will stack beneath you, propping you up above the ground. With this, you can reach tall platforms or even cross gaps. Just be sure you're clear of the ordnance before it explodes. You can also kick bombs horizontally, Bomberman-style – sending them into foes or even switches up ahead.
Just as with bombs being a multifaceted resource, the designers crammed a lot of interesting ideas into the level design. So while the early levels aren't challenging, it's always fun to see what new obstacle awaits you in the next room. There are collectibles and tons of secrets, as in Shovel Knight, that incentivize you to poke around and try different approaches.
I'd be remiss if I didn't mention that Nitrome's always-excellent pixel art work is present here. Every character, boss, background and even tile is full of personality. Nitrome may not have gotten to make the Mario auto-runner they wanted to, but it seems even more fitting that their first outing on a Nintendo console is as charming as Bomb Chicken is.
2. Impulsion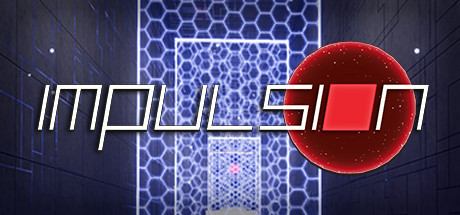 Do you know the feeling of approaching the end of a level, muttering "not good enough" under your breath, hitting the retry button and instantly being transported back to the beginning of the stage? It's followed me through some of my favorite games: Super Meat Boy, N++, Trials Evolution, and SEUM: Speedrunners from Hell. If you know and love this feeling as I do, Impulsion might be for you. It's the latest entry from the increasingly impressive publisher, Playdius. I covered their rhythmic adventure, Lost in Harmony and this time they're bringing us this fast-paced, first person platformer developed by Driving Force Games.
Impulsion outfits you with two guns to aid you in your platforming. One shoots a blue hemisphere and the other, a red. You move faster and jump higher in the blue zone. You slow to a crawl but get another jump in a red zone. The red gun is a little more special use as you can only shoot it in designated areas but it's no less important as it will extend your airtime across long, twisting chasms. Alternatively, given that the blue zone makes you faster, it's always useful – practically to a fault. In order to get the best times, you'll have to spam the blue shots as often as you can in most levels. I won't commit to calling this a misstep because it gave me something extra to do once I had memorized the floor plan, and otherwise optimized my route.
By grading the levels based on completion time, Impulsion nails that "one more try" aspect. Furthermore, it enables you in that regard by providing an instant retry. This made Impulsion one of my top picks of the week.
1. MOTHERGUNSHIP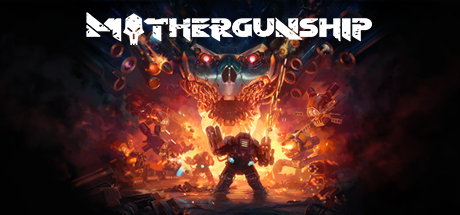 Mothergunship is the latest outing from Terrible Posture Games, well-known for their previous roguelike, bullet-hell shooter: Tower of Guns. The bombast in that game certainly laid the foundation with centuple jumps and its own weapon creation system, but Mothergunship kicks in the door, waves the four-four and makes you say "poppa don't hit me no more."
The mechanic that's going to jump out the most from this game is the absurd weapon creation system. You collect weapon parts throughout your journey and they fit into 3 categories: Connectors, Barrels and Caps. Barrels determine how and what you'll be firing. For example, machinegun, chaingun, and sawblade launcher. Caps are modifiers and can improve specific stats like pushback, precision, or damage. Barrels and Caps connect to the sockets provided by Connectors. So too do the Connectors themselves, which is how you can chain together ridiculous contraptions. Your only limit is space – like trying to fit a powerhouse GPU into an already full chassis, your spatial abilities may need to be up to par if you're going to maximize your build.
Aside from that, you start with a triple jump as your base and only go up from there. Naturally, the enemies are similarly overpowered. Some are lobbing veritable bullet bills and others are protected by a forcefield. There's some neat presentation around it all as well. The characters and dialogue are lighthearted and the graphics are impressive. I really enjoyed my time with Mothergunship and if you are looking for some over-the-top action, pick this one up.