POST | Indie Weekly
Indie Weekly (Week 30, 2018)
By Richard Alvarez
Here are the top indies you might have missed from last week! Let us know your favorites on Twitter.
10. Ganbare! Super Strikers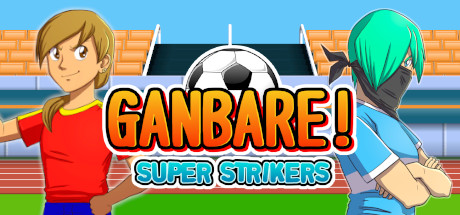 When I covered Football, Tactics, and Glory I was surprised to see a turn-based sports game. So imagine my surprise to see a second one just a few months removed! Yes, Ganbare! Super Strikers is a new turn-based soccer game. There's less football management here and the tactics gameplay is more straightforward akin to Advance Wars. Even within that framework, there are some interesting twists. The characters on your roster can be equipped with skills like a Freeze Shot that has the potential to freeze a blocker. There are also status effects to look out for like Poison and Silence.
In all, I do hope to see more strategy as I continue to play since the early matches left me wanting. I'm issuing a cautious recommendation if the idea of tactics sports games are intriguing to you and you dig the colorful SNES art style.
9. Sleep Tight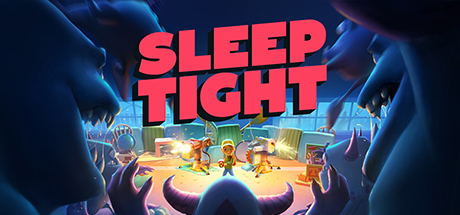 Sleep Tight is a combination twin stick shooter, tower defense game. You play as a kid protecting your home from monsters. You set up forts and turrets, and get in on the action with Nerf-like dart guns. The game plays out in day/night cycles where you prepare the battleground during the day and defend your fort by night. The daytime loop allows you to buy things with your two currencies. For instance, you can buy weaponry, ammo, health, a shield, blockades, and turrets. You can also repair existing armaments or level up what you have (including your own stats).
In truth, I wasn't a fan of the two currency system, especially because most purchases required both types. Furthermore, the options are sprawling, making this system even more intimidating. Still, the monster mashing was enjoyable and I loved the child-building-forts theme. Everything was lighthearted and fun. Additionally, the controls were snappy and the twin stick shooting was top notch. For that, I look forward to some more nights with Sleep Tight.
8. The Basilisk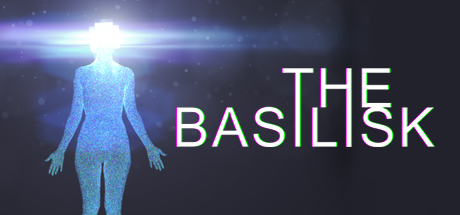 In The Basilisk you play a 4-colored square – one color for each side. You'll have to match an edge to any colored tiles you collide with. Meaning if you land on a red platform, your red side should be facing down. Or if you have to hug the blue rightmost wall, your blue edge should be right-facing. This formula asks you to execute with some dexterity as you get through the brainteasers. Within these platforming levels, there's a good amount of variety. You have to make your way around rotating platforms or even avoid hazards as you fall down a long pit.
Partway through the game however, it slowly abandons its platformer trappings. It starts with navigating mazes and only gets more divergent with every level up to the point where, in one level, you're basically playing a rhythm game. This is all tied together with a kaleidescope aesthetic and a rise of the robots narrative. You play the part of an AI tasked with saving humanity. A companion AI chats with you throughout and begins to want more than just sentience.
This setting was engaging, as were the trials. The Basilisk is a fun experience and genuinely under-priced at two bucks.
7. Dungeon Rankers
Dungeon Rankers really knocked me off my feet. It can be hard for me to get into a traditional roguelike. They are complex and the payoffs don't start coming until a few hours are under your belt. This game flips the formula on its head by pitting you in a "battle royale" against 99 NPC competitors that are raiding the same dungeons as you are. Immediately, the stakes are high and I get to feel progress even when I do little – staying alive will put you ahead of competitors that get killed by dungeon monsters, hazards or even each other. Of course, these NPC combatants also mean more danger for you. You'll have to contend with their spells and loadouts. Additionally, you're better off if you can find key items before they do.
The other boon to Dungeon Rankers is that it's extremely legible. It's upfront about which actions take up turns, and gives you clear ranges for spells. The inventory is also easy to read and generously allows you to carry a number of items in each category. It's possible that this all makes it a bit too casual for an expert Rogue player, but it was the perfect fit for me. And as long as I wasn't getting a chicken dinner, I kept coming back for more. If you're looking for something different and interesting, check out Dungeon Rankers.
6. Helping Hand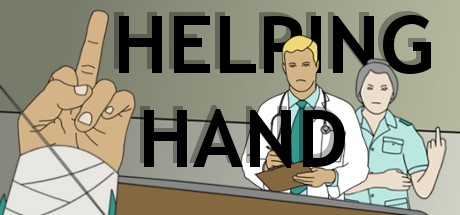 What a weird surprise Helping Hand is. It's an interactive fiction where all your interaction comes in the form of left handed gestures, Surgeon Simulator style. Thumbs down, devil horns, pointed index, and naturally, the middle finger. It's astonishing how much expressiveness five fingers will afford you.
You've been in a horrific accident and everything's broken, save your left hand. For whatever reason, everyone you encounter is rude as hell and your only catharsis is to flip them off. Still, there's a story at play and dialogue branches depend on your responses. At times, the narrative moves slowly but, I was gripped about 20 minutes in, when I was being interrogated in a courtroom. Shortly after that, a clever twist will force you to change perspectives.
Helping Hand is an astute twist on the visual novel format. I enjoyed the snappy, dark humor and looked forward to uncovering more of the story. If that sounds in your wheelhouse, check this game out.
5. Epic Skater 2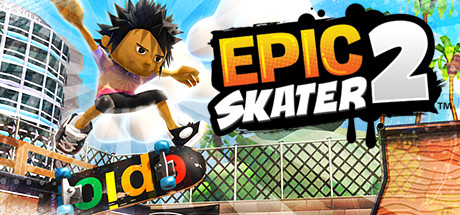 The Warehouse in Tony Hawk's Pro Skater stands in the hall of fame of first levels of videogames. It's one of my favorite levels in one of my favorite games. So when I learned former Neversoft employees were behind Epic Skater 2 – a new 2D skating game – my interest was piqued. As it turns out, Epic Skater 2 feels like a Tony Hawk's take on the Joe Danger series.
In this side-scrolling skateboarder, you have have three missions per level – each with different score and collection based goals. You can use kickflips, grabs, grinds, and manuals to keep your score going. You're typically going left to right but sometimes have the opportunity to change direction. There are also boost pads that can send you flying vertically, allowing you to explore the multiple routes in a level. This combination of exploration and high score chasing do a good job of capturing the feel of the Tony Hawk's series.
In addition to the basic gameplay, there's a skate shop where you can customize your skater. My only hangup here is how much the mobile-first roots show. After each level, you are bombarded with rewards like loot boxes and coins. Head into the skate shop, and you realize that sometimes you've only won the ability to buy an unlock with in-game currency. As an aside, not all of the menus have been updated for use with a control pad here in Early Access, so you're usually better off navigating the menu with the mouse.
Aside from these hangups, I loved my time with Epic Skater 2. It does a great job of recreating the Tony Hawk's essence in a Joe Danger or OlliOlli format.
4. qrth-phyl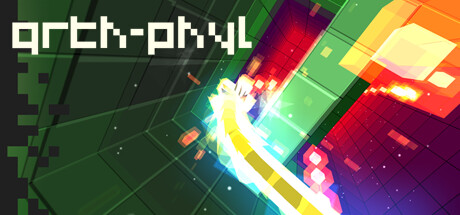 Breath of Death VII, Gateways, radiangames Crossfire, Escape Goat, and qrth-phyl. If you were a fan of indie videogames during the Xbox 360 era, you may recognize some of these names. These are some of the most celebrated games on Microsoft's Xbox Live Indie Games platform. Over the years, many of these have been ported to PC and this week, qrth-phyl made the journey over to Steam.
This is a wildly updated take on the arcade classic, Snake, and it's just as compelling now as it was when it first released six years ago. There are two level formats that alternate as you progress. First, you explore the surface of a 3D object, collecting bits that will make you grow and increasingly unwieldy to control. Once you've collected enough, a porthole will open in the surface allowing you to start the next level. As you enter, the camera swivels to "behind the back" (do snakes have backs?) and you can now explore the volume of the object, towards the same end. It goes on like this, switching between the two formats and adding more hazards to navigate.
Together, these hazards explore the history of maze games creating something more than the sum of its parts. Additionally, The visuals have a lively wireframe look to them that remind me of Geometry Wars or Rez. Altogether, this package is something of a modern classic and well worth a look.
3. Rising Dusk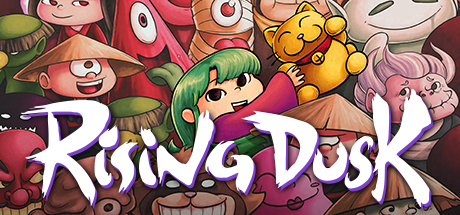 Rising Dusk is a clever platformer where you need to be conscious of coin collecting. There are platforms marked with numbers – when touched, these will disappear if your count is at or above the specified number. This most often creates hazards, like a bridge made of '2' tiles – meaning you can't get across if you've picked up more than a single coin.
Interestingly, this is also used to hide away collectibles or alternate paths. Picture this. It's one of the early levels so you are careful to pick up as few coins as possible. Then, towards the end of the level you find a collectible that requires 12 coins to retrieve. While this necessitates backtracking (or a replay), it keeps your strategy from being one dimensional. This two-pronged approach is persistent in Rising Dusk's design. Enemies can both help and hinder progress. Even the simplest grunts are basically moving platforms. If you approach them head on, they will push you back but, if you jump on top of them, you can reach greater heights.
Ingenious for the way it challenges your habits, Rising Dusk is easy to recommend. Furthermore, the soundtrack is an absolute joy! Add this to your next Steam cart.
2. Jack B. Nimble
Sean Noonan, a designer at Splash Damage, has a portfolio that includes Crackdown 2, _WatchDogs, and now the upcoming Gears Tactics. Jack B. Nimble is his first independent title. Starting as a game jam project, it received an official release on iOS in 2014. Three years later, it got a large update and most recently, it has made its way to Steam. Now in its current state, it's a delightfully original endless runner, with a Game Boy-like 4-color palette, and a surprising amount of content.
You play as whip-wielding protagonist, Jack B. Nimble. Despite being a one-button game, the mechanics are far from shallow. The longer you hold the button, the higher you jump. Press the button again and you crack your whip. This is used for slapping candles, Castlevania-style which, in turn, will increase your speed and your score multiplier. There are other environmental objects that can speed you up or even slow you down.
The content, and the progression system used to unlock said content, really kept me coming back and always gave me another reason to play. You unlock new characters, new endless levels and even new palettes, a la Downwell, to keep things fresh. You get unlocks as you get higher scores and those are calculated based on accuracy and distance. This ensured I always had a new goal to strive for and kept me from turning the game off. This makes Jack B. Nimble a top pick of the week!
1. Semblance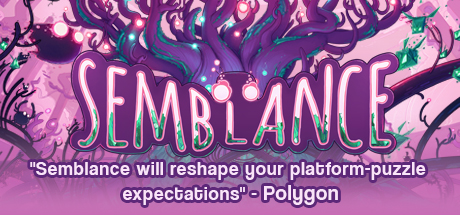 Semblance has had a buzz for some time now. This first title from a small South African studio, Nyamakop, is a puzzle platformer with a charming visual style. In it, you can deform some of the walls and platforms around you. Without giving away too much, this one mechanic is explored thoroughly. How do you make your way up a corridor of parallel deformable walls? How do you get past the dual lasers blocking your path? What about when back to back platforms keep you from deforming either?
The element of surprise is ever present in Semblance. This novelty makes the act of discovering a solution feel very organic. It doesn't feel like you versus the puzzle designer, but instead like the world is asking you to play with it and engineer a way forward. Because of this, it's difficult to talk about the game without spoiling the gameplay.
I can say however, that the tutorialization is excellent. Semblance has you choose a language at the outset, but that will almost only be useful for menus. Every new mechanic and challenge are communicated in game with no language. So too are the secrets, and even lore. Hieroglyphics and coded messages litter the play space adding mystery to an already compelling universe. I couldn't get enough of this title's playfulness, making Semblance my favorite title of the week.