POST | Indie Weekly
Indie Weekly (Week 31, 2018)
By Richard Alvarez
Shmups, roguelikes, runners, mini-golf and more. Come see the top SEVEN indies you may have missed!
7. Arcane Golf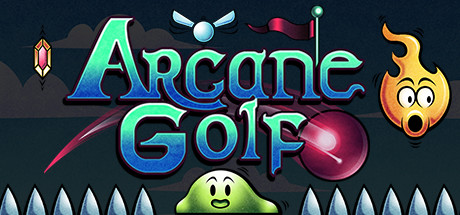 Arcane Golf is a mystical mini-golf game with wonderful pixel art that would have been at home on 16-bit consoles. You control your stroke with the mouse. Click and hold mouse button to begin, pull back (opposite the direction you want to aim) and let go. Being a side-on view, gravity is a factor. Meaning you'll often have to time your shot as the ball is falling. Game progression is pretty strict so far - you have to beat the stage you're on to proceed. Furthermore, you have a max number of shots and there's a timer forcing you to aim quickly. To be fair, there's a "casual aim" mode that removes the timer altogether. Nonetheless, I would have liked no upper limit on the number of shots, especially since most golf games just have a par anyway.
Notwithstanding that personal preference, Arcane Golf has outstanding level design. Early obstacles include spikes and sticky slime. Later, you get moving platforms, switches, teleporters, fire, wind gusts and even collectible gems. These are all used to excellent effect across 200 different levels in 4 different worlds. Even with casual aim mode enabled, each level takes a number of minutes to complete as you master the shots needed to make your way to the goal. So, if you're looking for some retro-themed mini golf, consider Arcane Golf.
6. ZIQ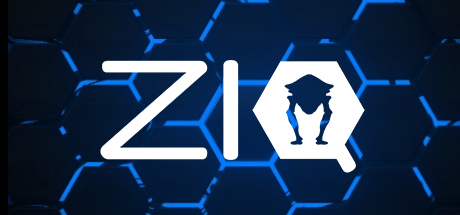 ZIQ is a runner that seems inspired by Thumper but, not so much so as to play like it. The games are completely different yet I can draw a number of parallels. They are both auto-runners where you play as a nasty bug-like creature. Moreover, you have to coordinate a sequence of move combinations in such a way that makes it feel rhythmic. Beyond that however, ZIQ does a good job of separating itself from Thumper as well as the general pack of runners.
In this game, there are three lanes. If you hold left, you'll continue in the left lane; once you let go, your runner snaps back to the center lane. You have to approach and "pull" cores that are scattered in the playfield. What this means in practice is, you enter the lane with the core and press the "pull" button at the right time (hence my allusion to rhythm). That said, there's a twist: this game has a polarity system. You can swap between blue and orange and will need to pull cores that match the pattern denoted at the top of screen. This plays out as a dance where you are jumping, pulling, swapping colors, switching lanes, and avoiding obstacles to stay alive and try to maintain your combo. The gameplay gets increasingly white knuckle and has a very legible scoring system that had me pleading with myself: just… one… more.
Throughout your efforts, there's an annoying berating coach ready with an insult whenever you lose. Personally, this is an archetype I've grown tired of. Similarly, the rest of the presentation is fairly bland with its hex tiles, blue and orange palette and innocuous electronic music. Thankfully, the gameplay was addictive enough to offset that and I can strongly recommend ZIQ.
5. Radiant One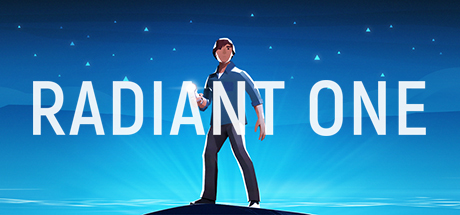 The working conditions of game developers has become an important topic. Most recently, Waypoint made sure to take advantage of E3 and ask a number of studios about labor practices. Some were more PR-ready than others, but I think there's enough in the answers to confirm the notion that developers are working long hours to bring their creations to life. With that in mind, Radiant One is a short narrative adventure that deals with themes of work-life balance. While the treatment of its themes can sometimes come off a bit heavy handed, it does a good job of weaving its point of view into a unique journey.
In this journey, you play as Daniel who comes home tired every day and is trying to learn how to have lucid dreams so that he can experience magic in dreams that he appears to be missing in his everyday life. Ironically, being able to control his dreams has led him to lose sight of what is real. Unable to truly wake until he has conquered his inner demons, you spend 3 nights trying to get to the root of Daniel's issues. Your interaction is basically point and click but, there are some fun sequences that involve swiping, tapping to the beat, and other mouse-based interactions. The scenes involve dialogue that guide you to learn the things that are keeping Daniel from being happy.
The experience is done within an hour, but the production values are splendid. More importantly, its content is something that will stick with me for some time.
4. Iro Hero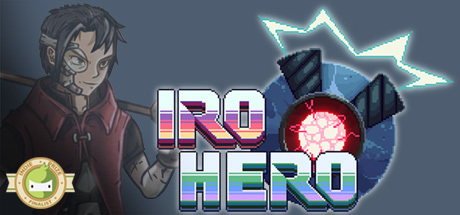 Iro Hero is a polarity-based shoot 'em up. The polarity gimmicks may remind you of Ikaruga but the level design actually reminded me most of Futurlab's Velocity. The enemies are tricky but, the level layout is static, making an encounter predictable once you've learned its schemes. In addition, levels sometimes have you weaving through tunnels where your enemies can shoot at you but not vice versa. Sometimes, you can use a reflector to shoot around the corner but otherwise, you'll have to use your polarity to get through to the other side safely. In this way, each segment is a puzzle to be optimally solved. This makes stages pretty challenging but I liked the balance of it in Story mode where each stage can be played independently once it is unlocked.
In Iro Hero, you can switch between blue and red. Same color bullets won't hurt you, and the same is true for your foes. There are a handful of enemy types like Spaceships that will shoot back at you, and Fighters that zoom towards you but can't fire. However, most of the encounter variety comes in the form of flight patterns. There are also obstacles like the aforementioned tunnels, asteroids, colored energy fields, and colored reflectors. The colored items are interesting because they'll eventually ask you to consider two more colors: yellow and purple. Fire through a yellow energy field, and yellow shots will come out the other side – these will damage anything. However, a yellow energy field will also damage you regardless of your polarity. Purple fields can't hurt you and will toggle your shots from blue to red and vice versa.
There's a light Matrix-like narrative at play where aliens are harvesting humans for energy. I wasn't particularly interested in this story, nor was it given much space to breathe. During low action sequences, the game would sometimes play some dialogue between Iro and another character – with each of the participants at either side of the play zone. This actually leads to another quibble of mine. In order to make a vertical shmup on a widescreen, the developers have a permanent left and right HUD with the actual gameplay taking up the center portion of the screen. In truth, there aren't a lot of great options, but I would have liked to go TATE mode, especially on the Switch. All told, this deliberately paced shoot 'em up with a dash of puzzle design is one of my favorite indies of the week.
3. BQM - BlockQuest Maker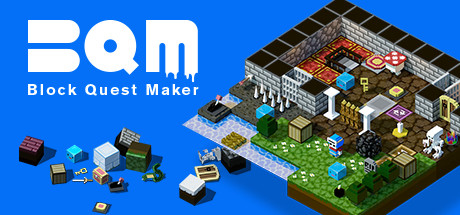 In reading the description for BQM - BlockQuest Maker, I would not have expected what I ended up getting. The opening sentece reads "Create & Play, instant death dungeon RPG!". This conjures up an image of dungeon crawlers like Diablo or perhaps, even Rogue. Instead, the bulk of the verbs available in BQM are a lot more reminiscent of box pushing puzzle games like Sokoban. There are bad guys you can attack but, most of the time, you'll be using boxes, arrows, bombs, and fire to navigate spatial riddles. Hold buttons, flip switches, build bridges, slide across ice, avoid traps and open doors to make your way to the cave's exit. There is an official set of 44 levels and aside from that you, can create your own dungeons or play one of the many user-made ones.
I enjoyed the isometric, voxel visual stylings of BQM – it's simple but charming, a la Crossy Road. The chiptunes music stayed away from harsh tones and was similarly pleasant. With regard to presentation, I was extremely impressed by the Create/Play feedback loop. This game refers to level creators as builders and players as divers. As a builder, you can charge an entrance fee. This means that in many instances, you will need coins to play (or even retry) a level. So there's a sort of "soft" incentive to balance that out with building where you can earn coins. In reality, it's hard to get low on coins and you can even tap a "mine" icon on the title screen to be gifted some more but, I think there's enough of a gentle nudge there for hardcore divers to give building a shot. Furthermore, it seems the building tools have really allowed creators to be pretty expressive. Even within the "official" levels, you see a variety of mechanics including a stage that basically plays like Frogger.
Being a port from mobile platforms, BQM is missing some quality of life features I would like. For example, a quick retry button and the ability to set up a queue of levels to play back-to-back. Those nitpicks aside, I had a ton of fun with BQM - BlockQuest Maker and look forward to actually sharing a level!
2. Regular Human Basketball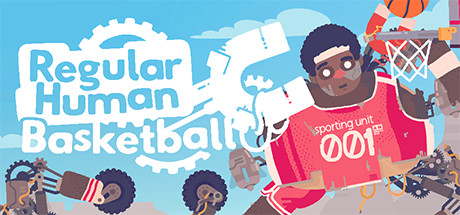 Regular Human Basketball is an online and local multiplayer game where you and your opponent play humanoids that pilot spaceships disguised as regular humans to play one-on-one ball against each other. It's ludicrous and uproarious. The developers must have known what they had because they built a gif creator to share your most insane shots. The controls are reminiscent of Lovers in a Dangerous Spacetime: you have a number of switches that toggle direction, magnet power and rotation, and booster power and rotation. Your magnet is how you will get control of the ball.
You start each match next to the open ball and have to run back towards your robot spaceship near the basket you're meant to defend. Once you enter, you might want to power the magnet, point it towards the ball, and move forward. If you gain control of the ball, you'll want to guide it away from the defender while getting closer the basket. If you lose the proverbial tipoff you'll have to position yourself in such a way that your magnet can challenge and steal the ball.
Naturally, there are plenty of hijinks to implement. For example, you can rush into your opponent's ship and cause havoc before they have a chance to reach and eject you. My favorite moment was when my opponent somehow got the ball too close to the wrong basket. I snuck in, disabled the magnet, and boom shakalaka, the basket counted in my favor. From that moment, I was hooked. This being Powerhoof's second excellent multiplayer title, it seems they really know what they're doing in that arena. If you're a fan of multiplayer, and the absurd, be sure to pick this one up.
1. Black Paradox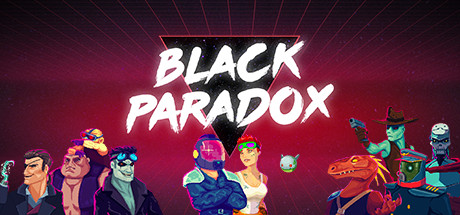 Black Paradox is an intensely stylized roguelike shoot 'em up. You pilot a DeLorean for a spaceship. I can only assume its always-open wing doors are functional and aid in flight. This game is otherwise dripping in retrofuturistic Outrun stylings: the neon colors, the VHS flickers, and the filter that causes a glow, like phosphor reflecting on the glass of a CRT display. Given that, you know what to expect when it comes to music, but the retrowave tunes bump all the same.
This horizontal shmup uses the roguelike trappings to emphasize discoverability. You can have two weapons on you at any given time, and often stumble upon new ones in your path. You'll be able to read its description and choose to pick it up in exchange for one the two in your possession. The variety seen in my playthrough was spectacular: rockets, grenade launcher, flamethrower, helix, spread, and swarm. These weapons vary in function as well as look and make each run feel unpredictable.
It's unfortunate then, that enemy placement sometimes seems haphazard. It's possible that it was just my imagination due to its procedural nature but, it stands in stark contrast to the amazing boss fights. I assume that the creators at Fantastico Studio had to pick one of those to focus on and to be fair, they made the right choice. The boss fights are a spectacle with unique patters of projectiles that sometimes go as far as exploding in midair to unleash more projectiles. You have to anticipate what areas of the screen will be safe while trying to wear down the bad guys.
To be honest, this just covers the surface for Black Paradox. I haven't addressed the ability to level up your ship in the garage, the co-op mode, the masterful pixel work, the powerups you receive at the end of the a boss fight, or the special "black paradox" attack that conjures a ghost DeLorean for a small amount of time. For such a deep and unique take on the genre, Black Paradox is my favorite game of the week.